Thayer Central will be hosting a Back to School Covid Clinic on June 24th in the elementary school front lobby from 5:00 - 6:30. Contact PHS for more information - 402-826-3880.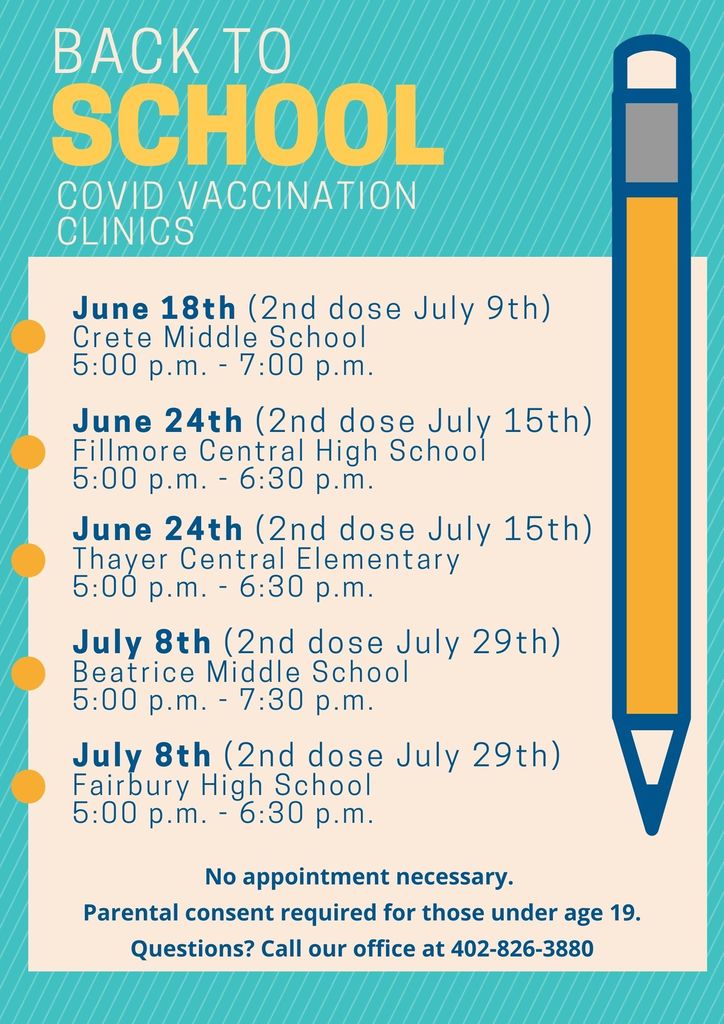 Congratulations to Andrew Heinrichs and Chloe Souerdyke who played in the Southeast All Star Basketball game on Saturday in Beatrice. Thank you to all the fans that showed up to support them. It was fun watching everyone play!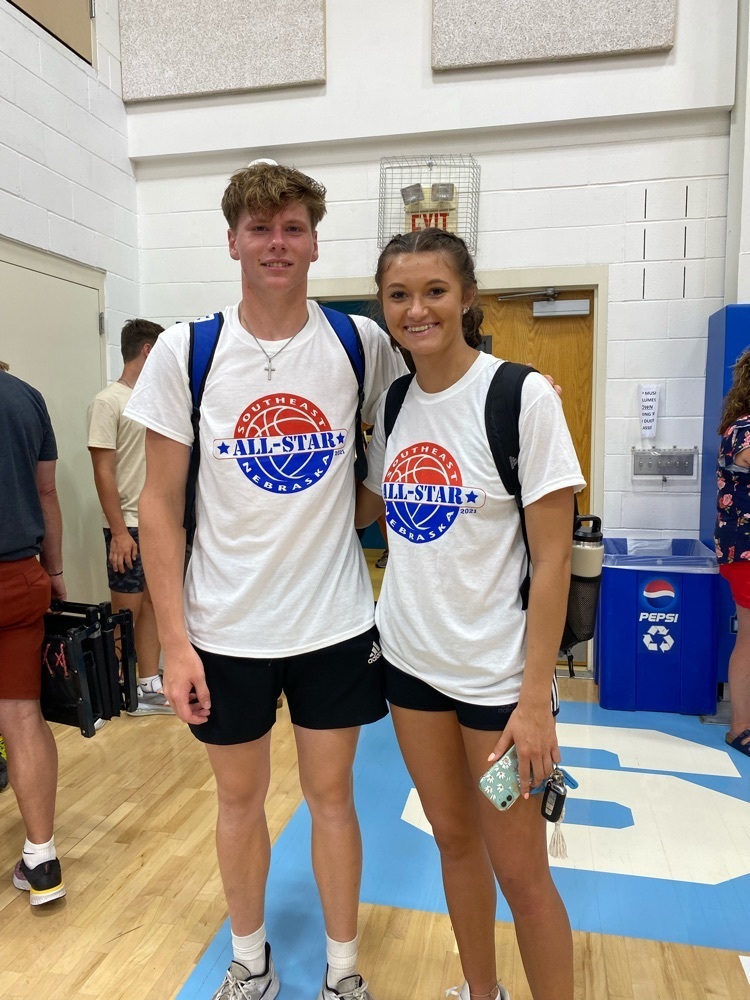 Good luck to Andrew Heinrichs who will be playing in the Southeast Nebraska All-Star game. Andrew will be playing for the West squad. The game will be Saturday June 12th at 8:00 p.m. in the Truman Center at Southeast Community college campus in Beatrice.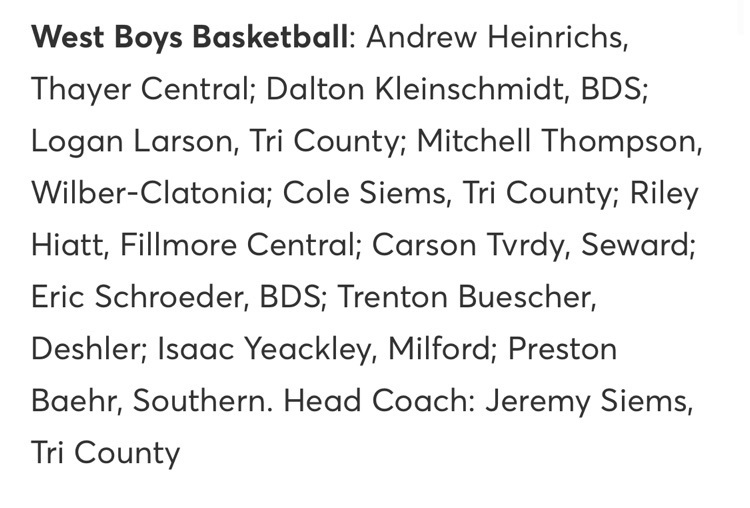 Congratulations to Chloe Souerdyke for being selected to play in the Southeast Nebraska All-Star game. Chloe will be playing for the West side squad. The game is this Saturday June 12th at 6:00 p.m. in the Truman Center at Southeast Community college campus in Beatrice.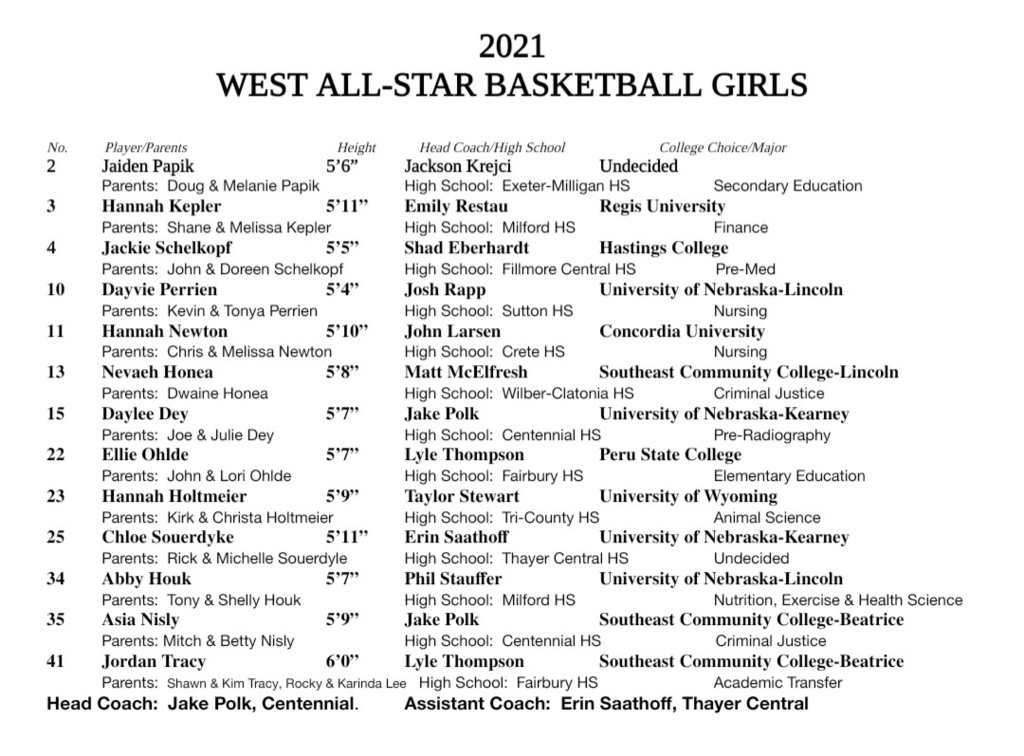 Thayer Central Titans held their youth camp this week. Over 50 girls from grades K-8 attended! We worked on many offensive skills as well as defensive tactics, and even had some competitive games! The future of Titan basketball looks bright with these athletes in the gym!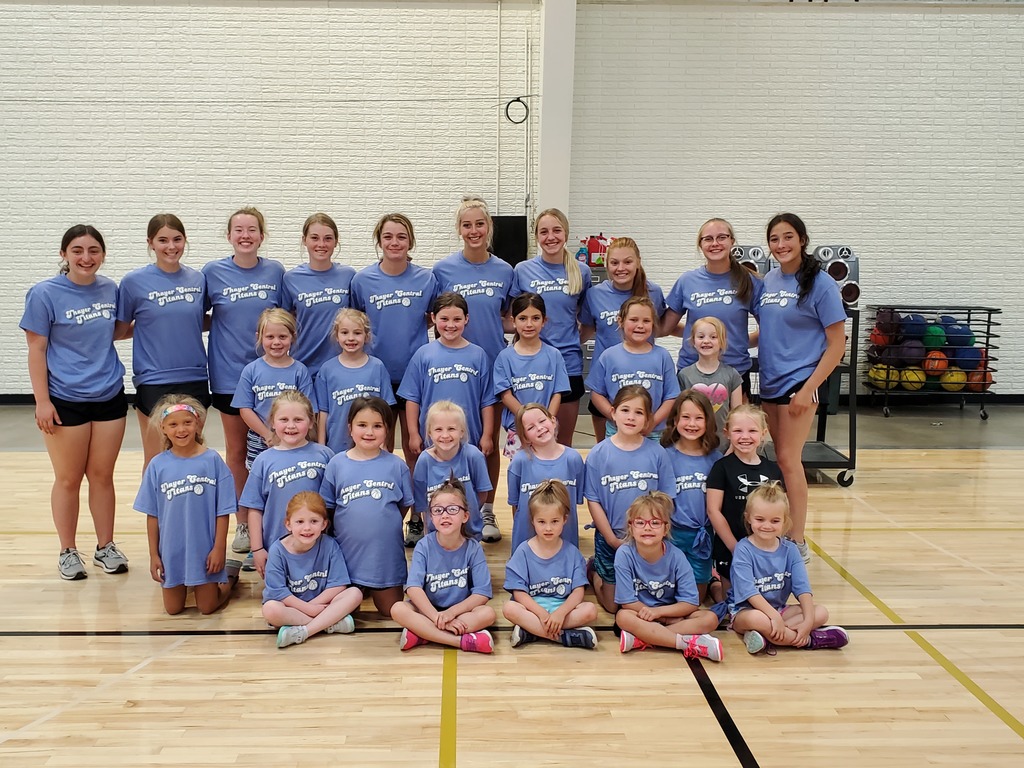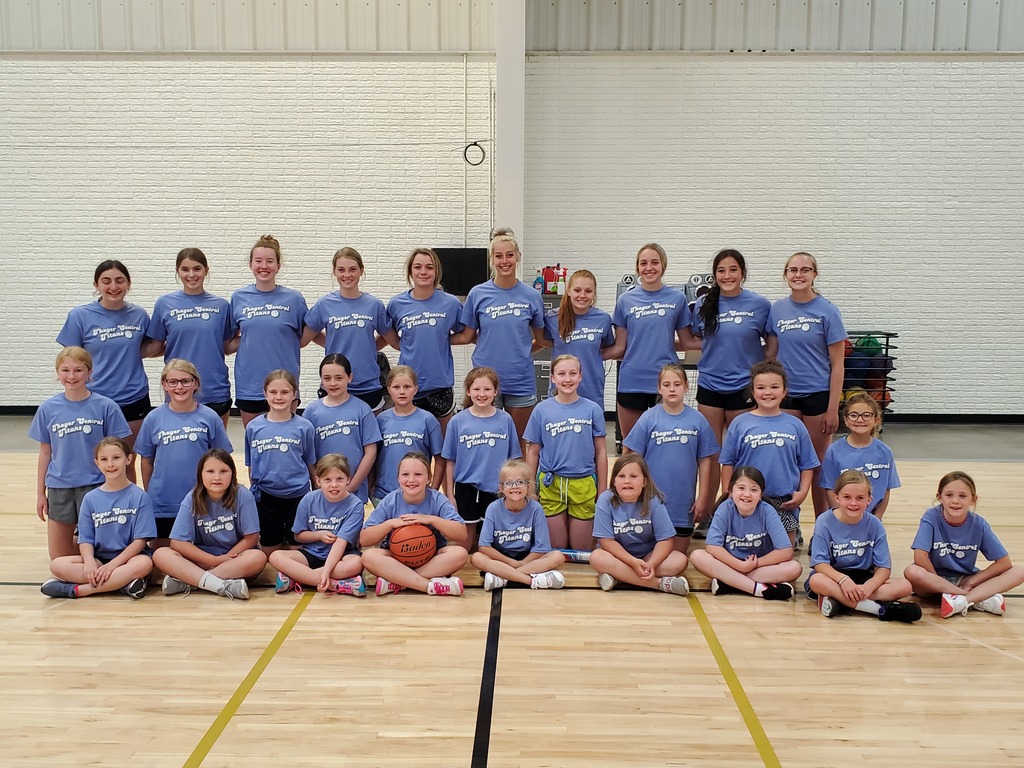 Reminder to all 4th-12th grade students at Thayer Central that shooting club starts today. Elementary students should have had one in their last day packets. If you need a form please email Mr. Havel and he will send it to you. Get shooting today to make your goal!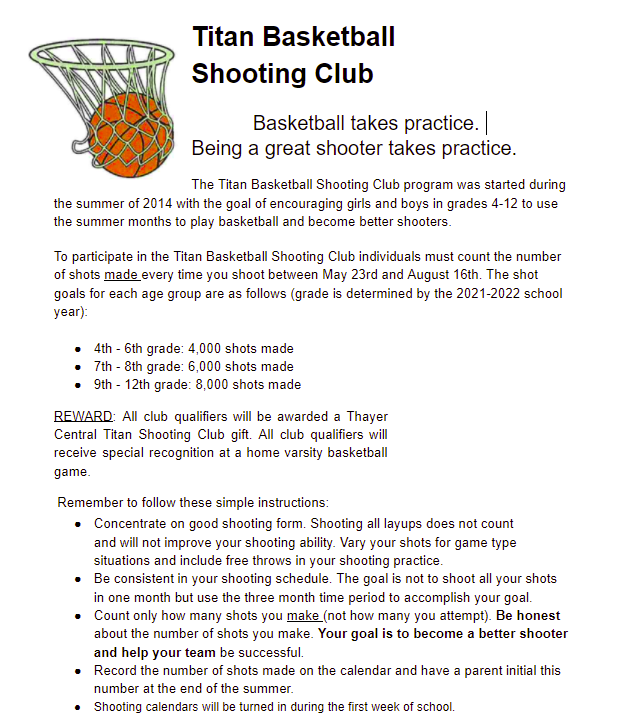 The Scientist, The Dojo and the 6th Floor were the rooms the 8th graders had to use team building to break the code and escape. Happy to report that all made it out and came home.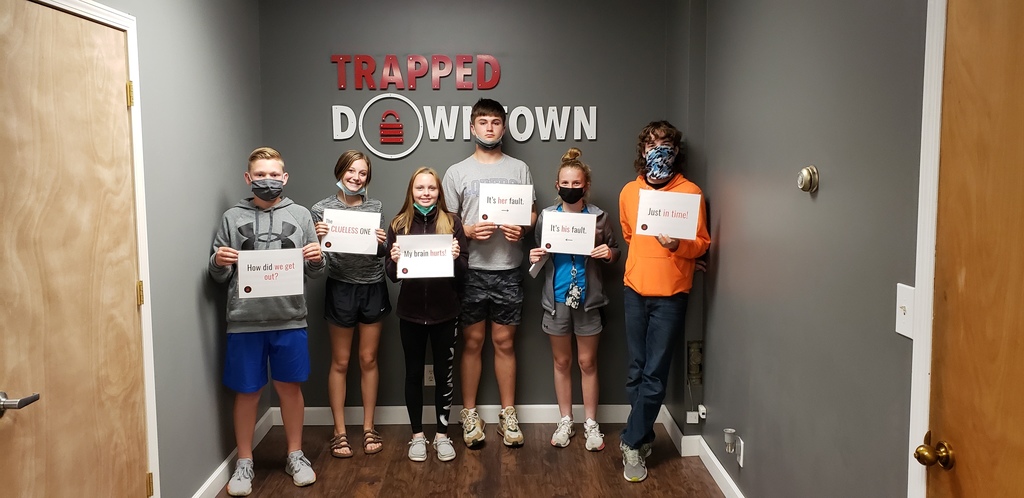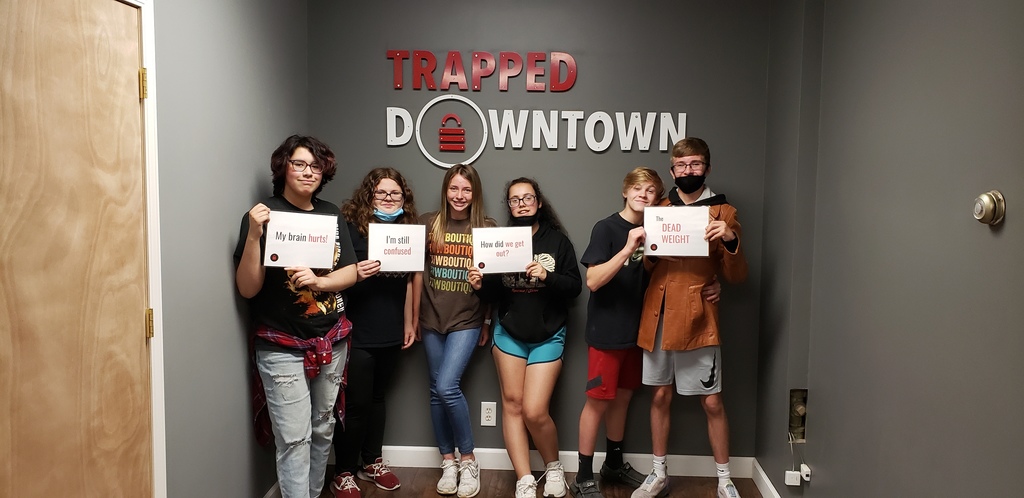 What an amazing two days up in the Nebraska National Forest in Halsey. The kids were so much fun and truly showed their Titan best throughout the trip. I cannot thank Mrs. V, Mr. Havel and Mr. Larson enough for making this happen!! #tctitanway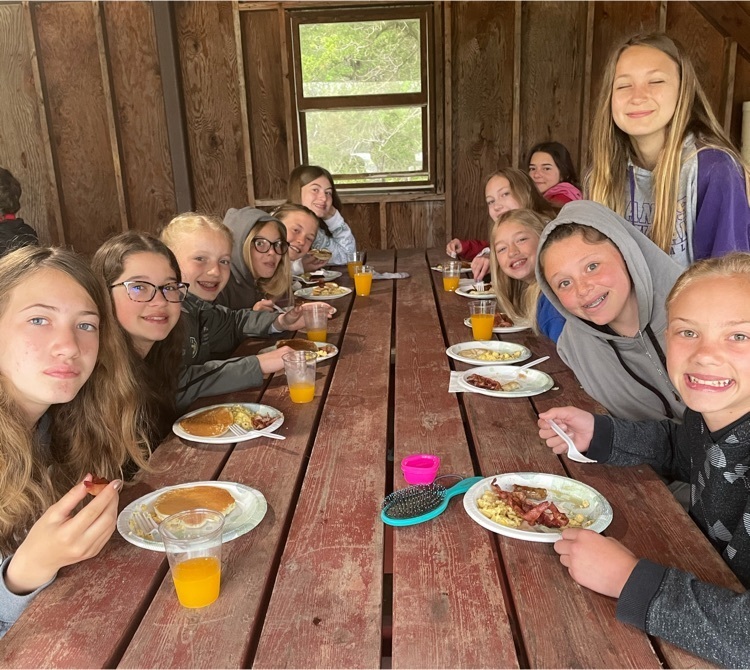 Mix together some puzzles, problem solving and 8th graders into a locked room and what do you get? The chance to escape! The 8th graders took on the Escape Downtown Hastings challenge. Some made it out, some didn't.......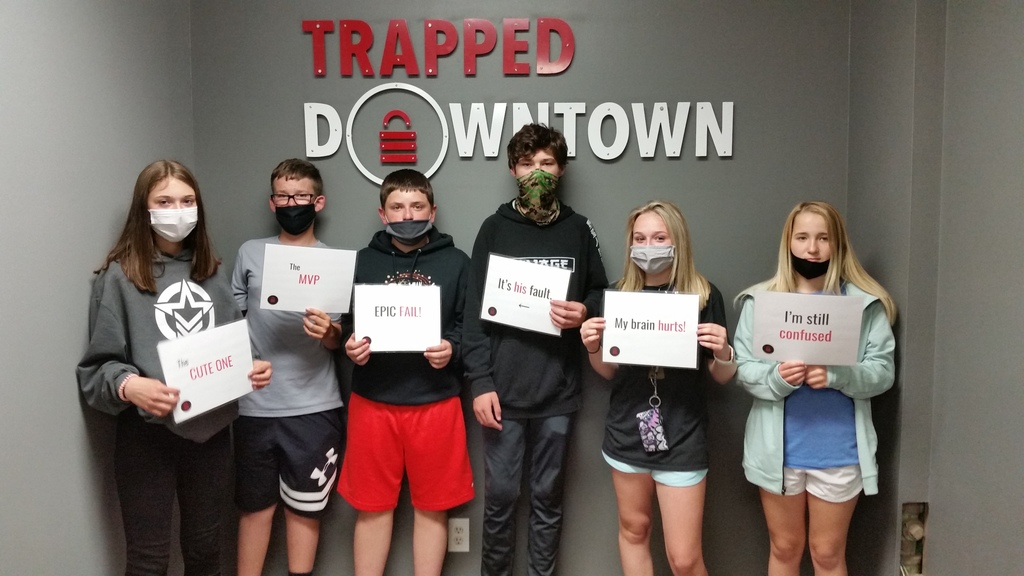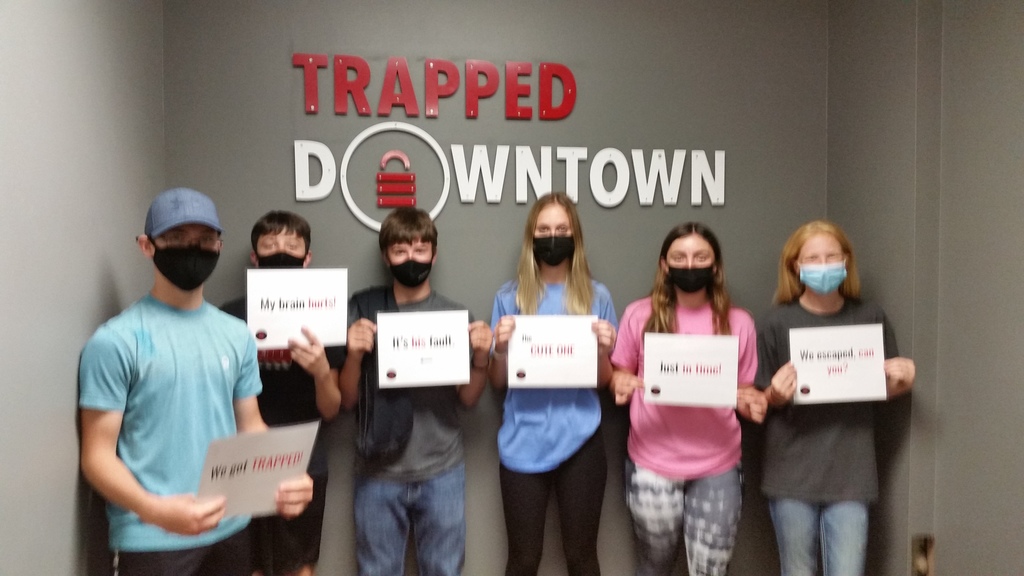 Seventh grade students get out of the classroom to explore careers in construction and aviation.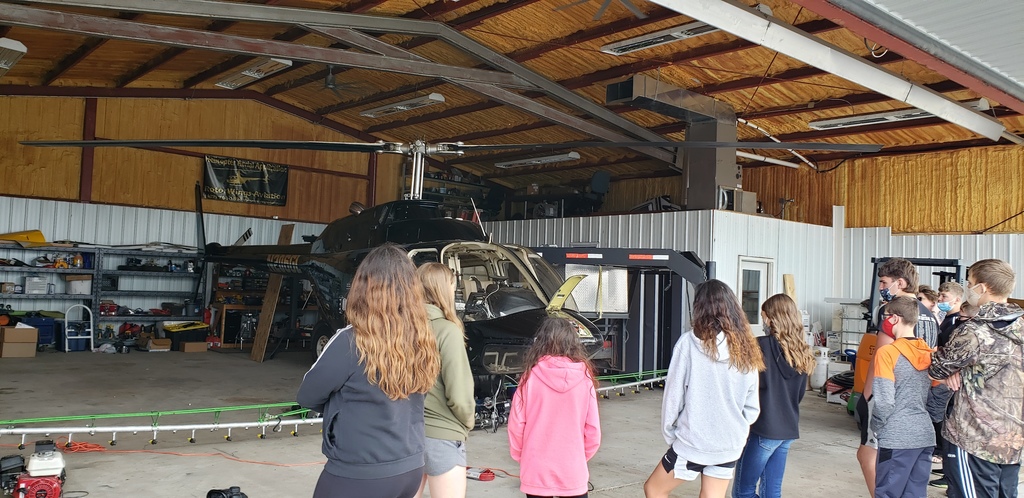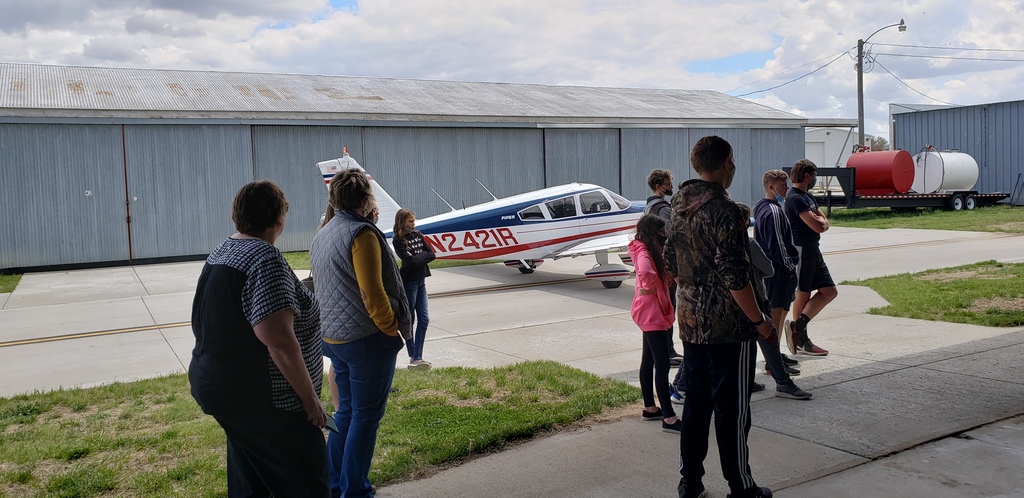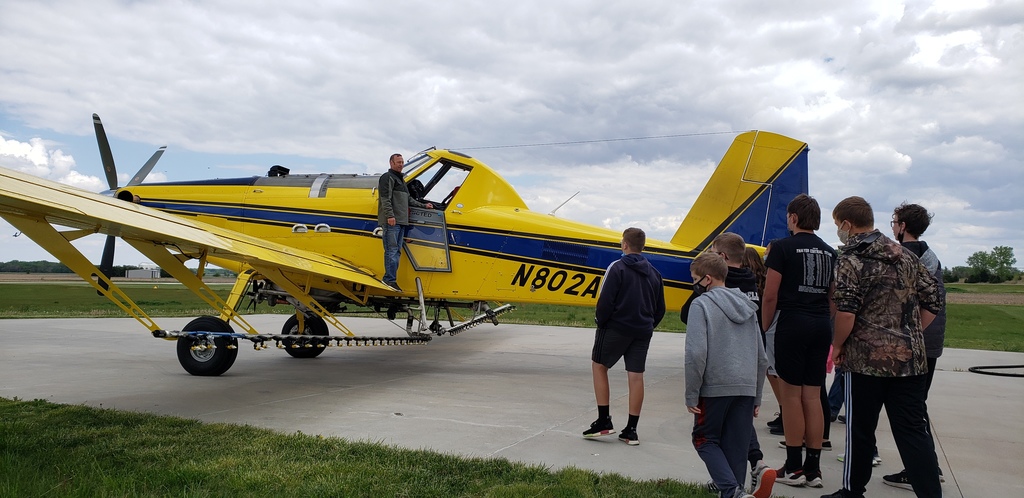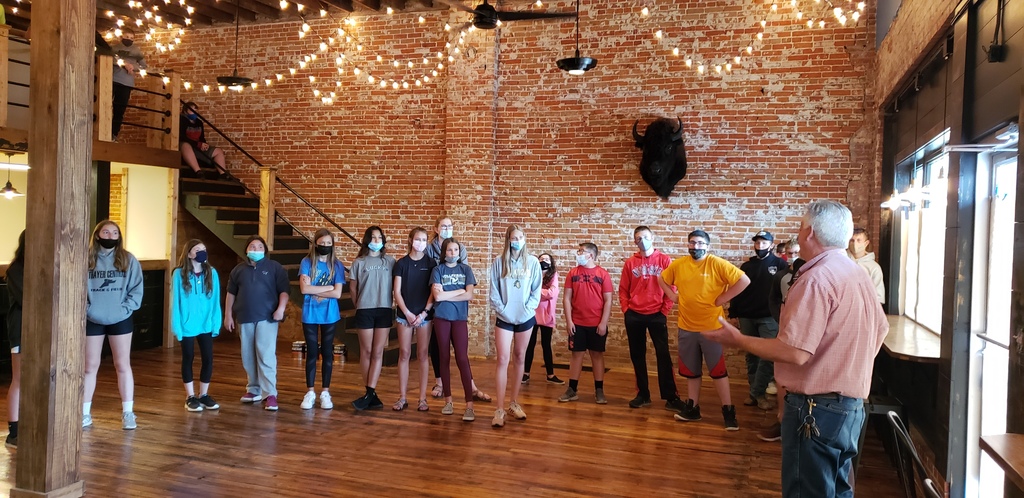 Seventh grade students get out of the classroom to explore careers in construction and aviation.
Congratulations to the Thayer Central Golf Team for placing 3rd at the district meet today and qualifying for the State Tournament next week! Congratulations to Logan Wiedel for placing 3rd individually.

We are off to see the....... NE State Forest in Halsey!!! 6th grade field trip-2021 So happy our students get to experience it this year. #tctitanway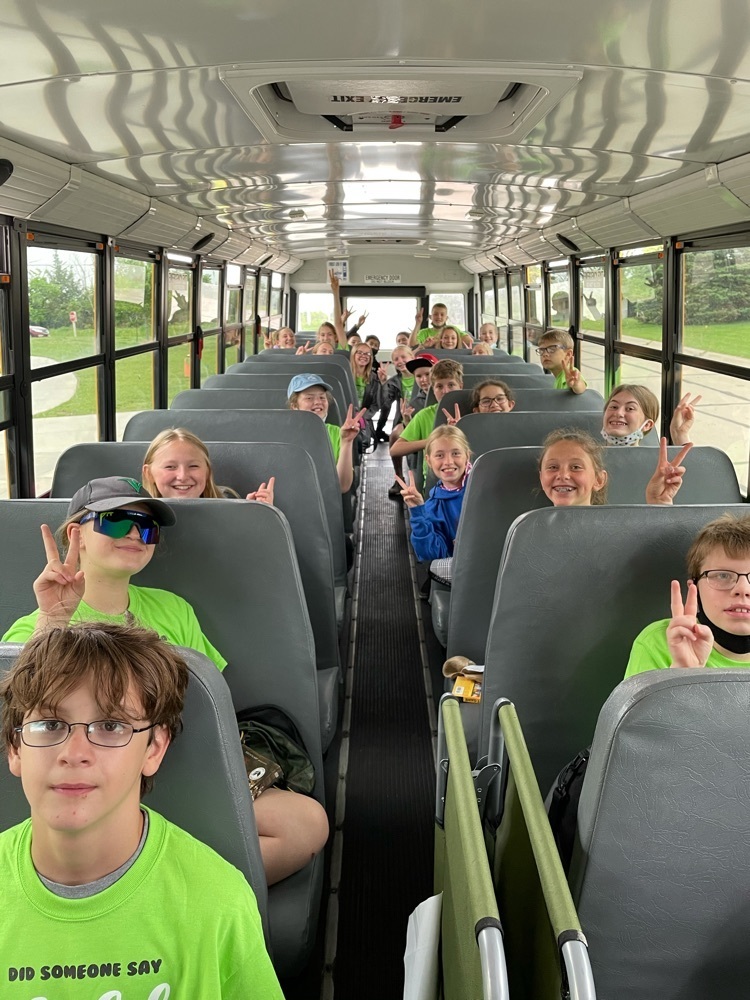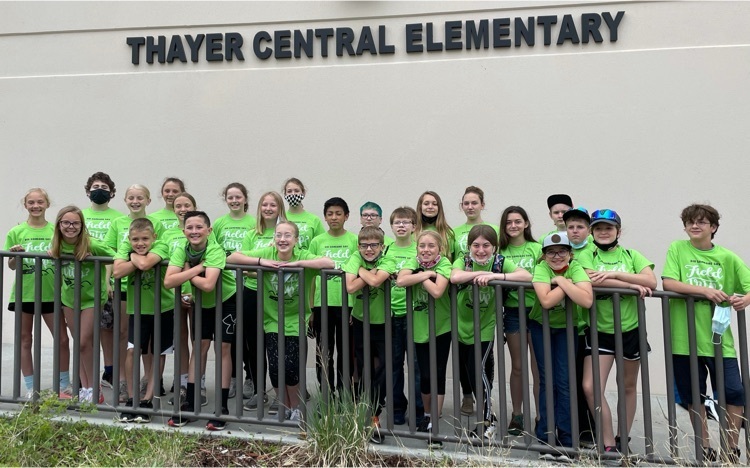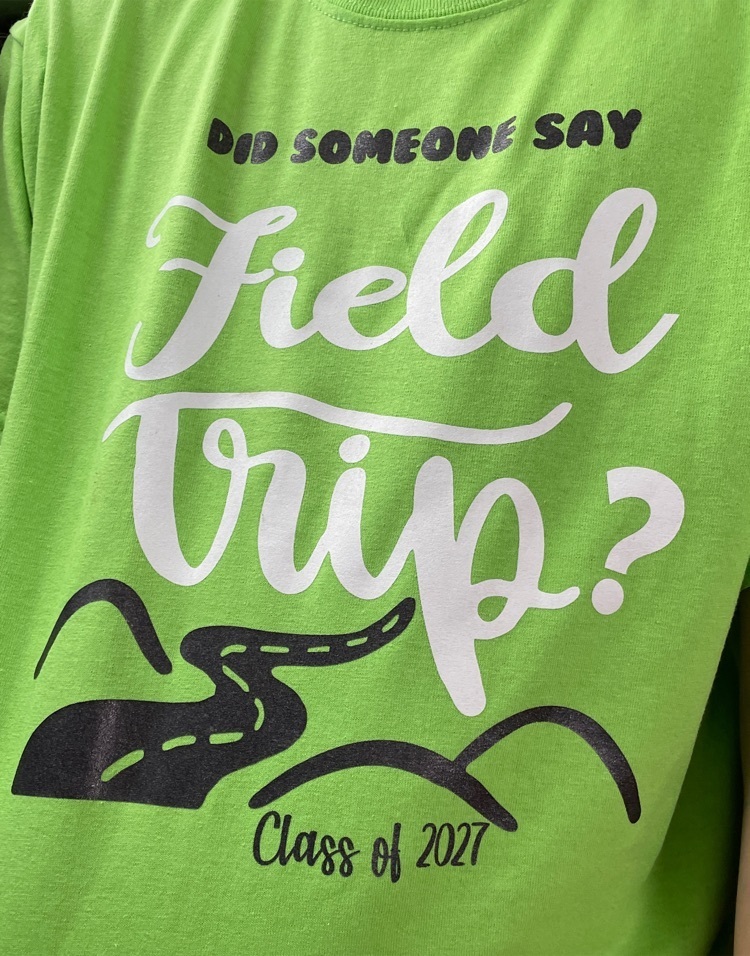 We are very proud of these two JH tracksters who competed this weekend at the State JH Track & Field Meet in Gothenburg. Cole Vorderstrasse - Shot (5th) & Discus (8th) and Teagan Hergott - HJ & PV. #tctitanway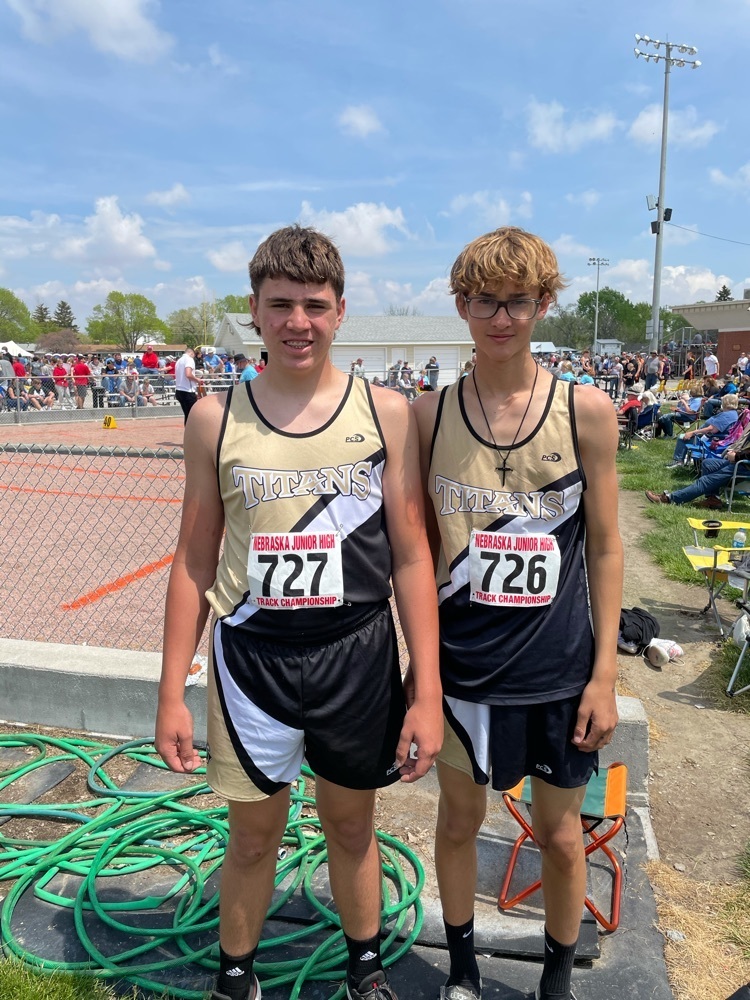 The Thayer Central Football team is selling our current black football jerseys. The price is $30. Numbers are limited and will be given on a first come, first serve basis. If you are interested, email Coach Jones at
jereme.jones@thayercentral.net
.

Congrats Lachlan and Kelbie! Most Personal Bests for the season! PB Royalty.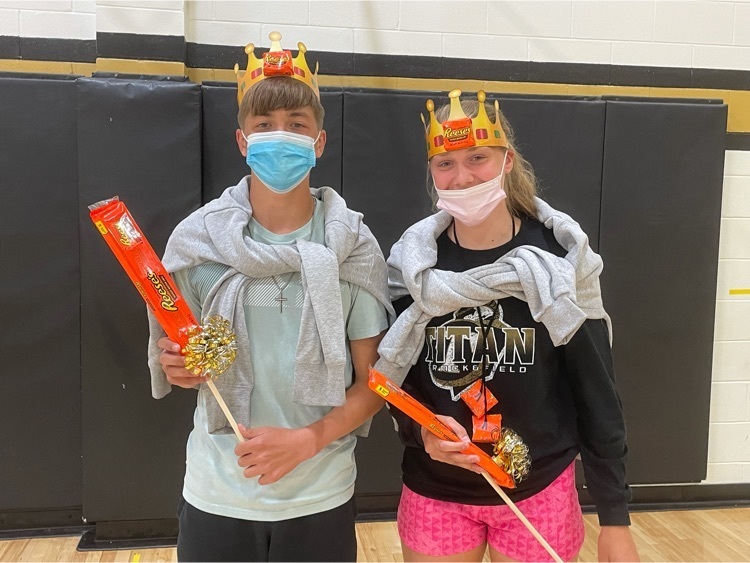 Great job at districts! Over 20 personal bests!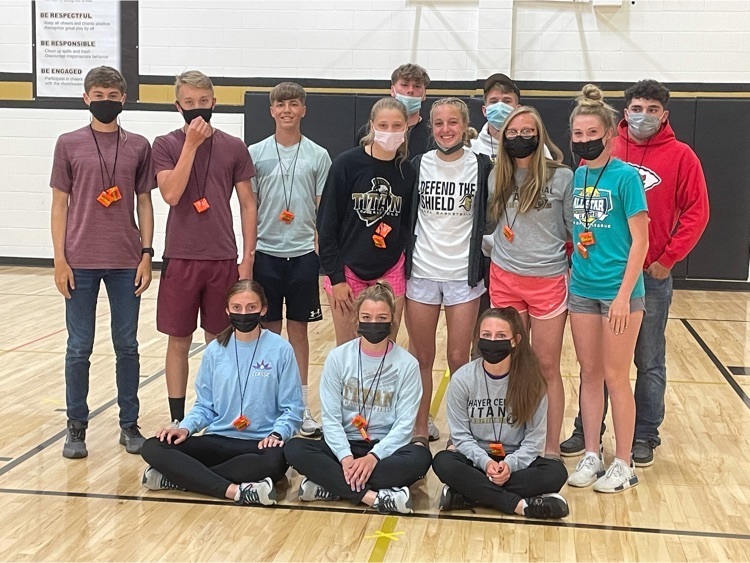 Congratulations to Jaxon Krupicka, Laikynn Heitmann, and Kara Hartley for their amazing performances at the Eastern Nebraska State Speech Contest in Omaha on May 12. JAXON is the State Champion with LAIKYNN earning RUNNER-UP for 5th -8th grades. Way to go, Titans!
Thayer Central graduation has been moved INSIDE the high school gym due to rain in the forecast. Each senior will be allowed 8 reserved spaces on the floor-other guests in the bleachers. SENIORS - graduation practice will begin at 1:00 rather than 9:00 due to a gym conflict.