Third grade celebrated reading by sharing a good book!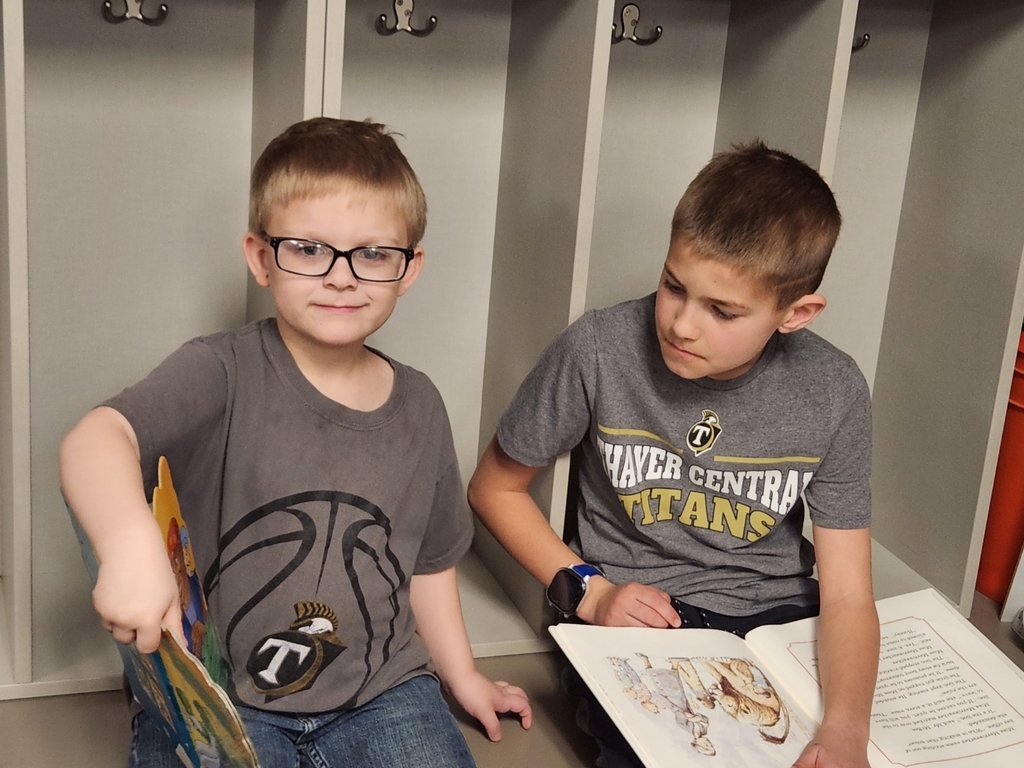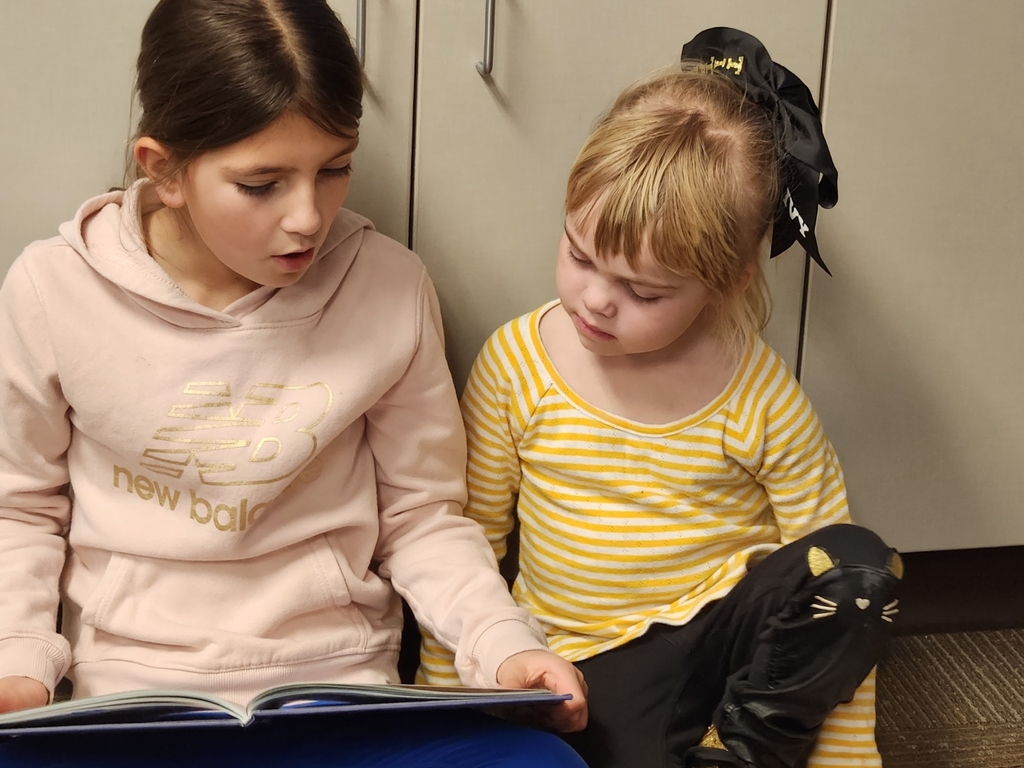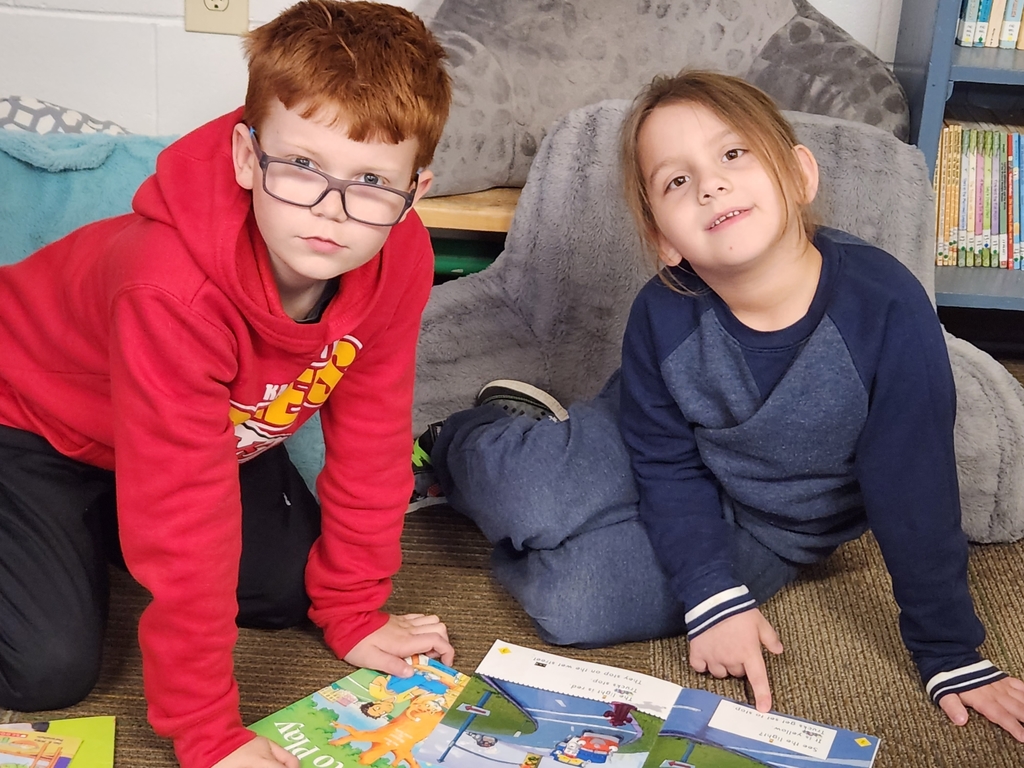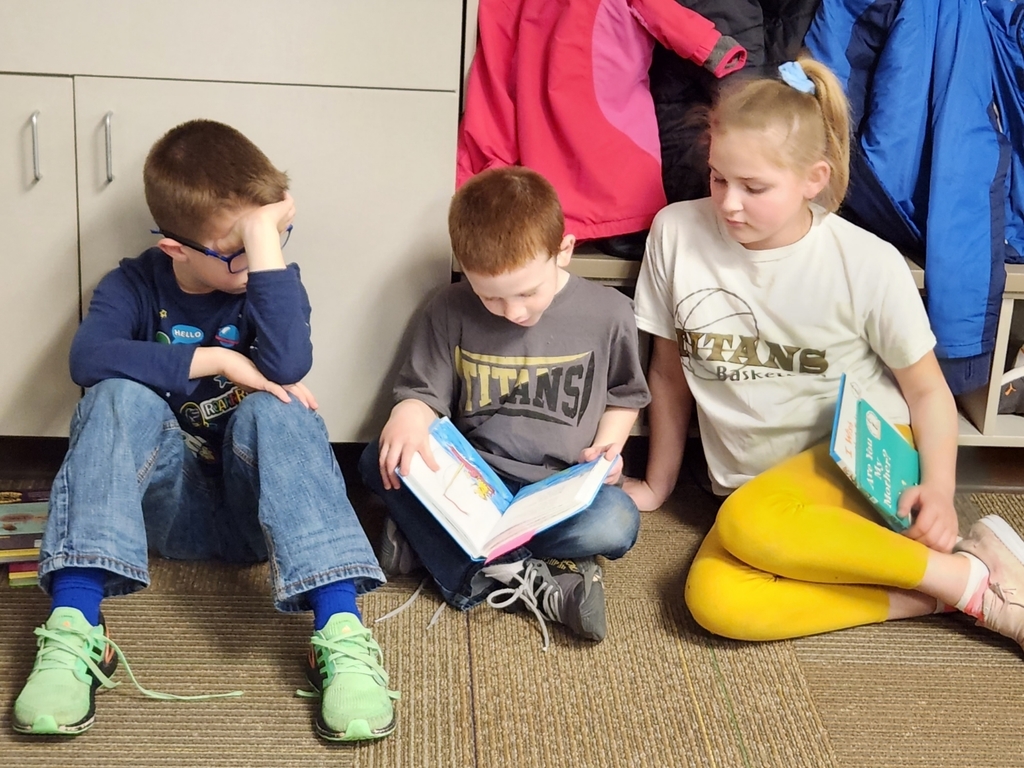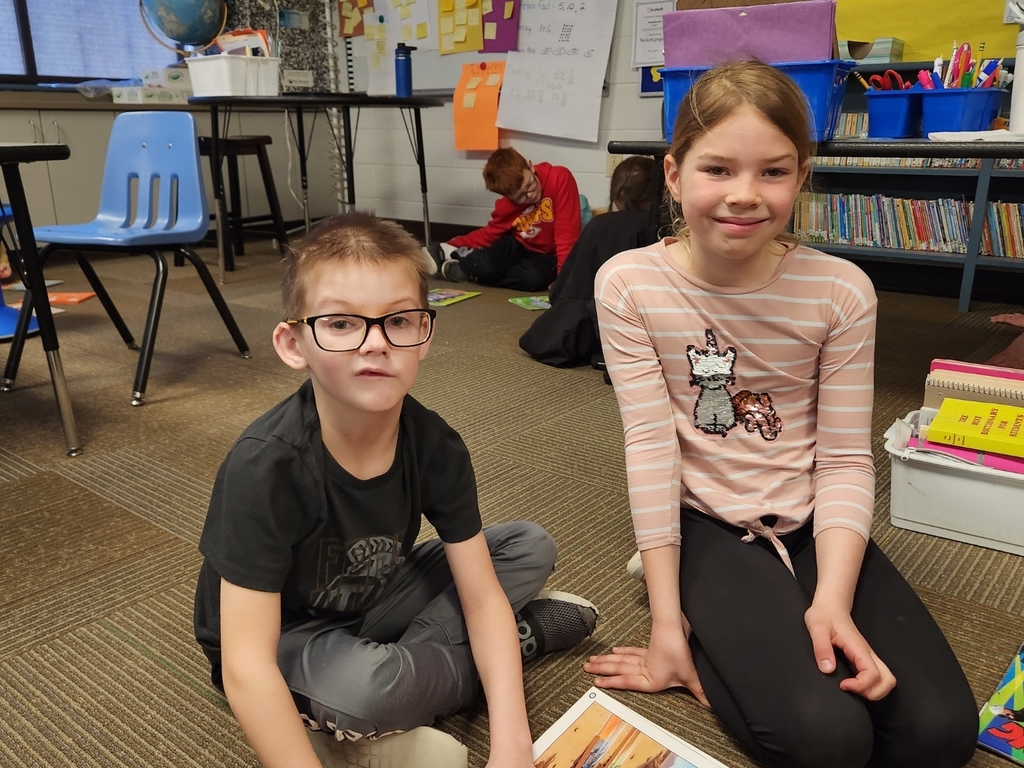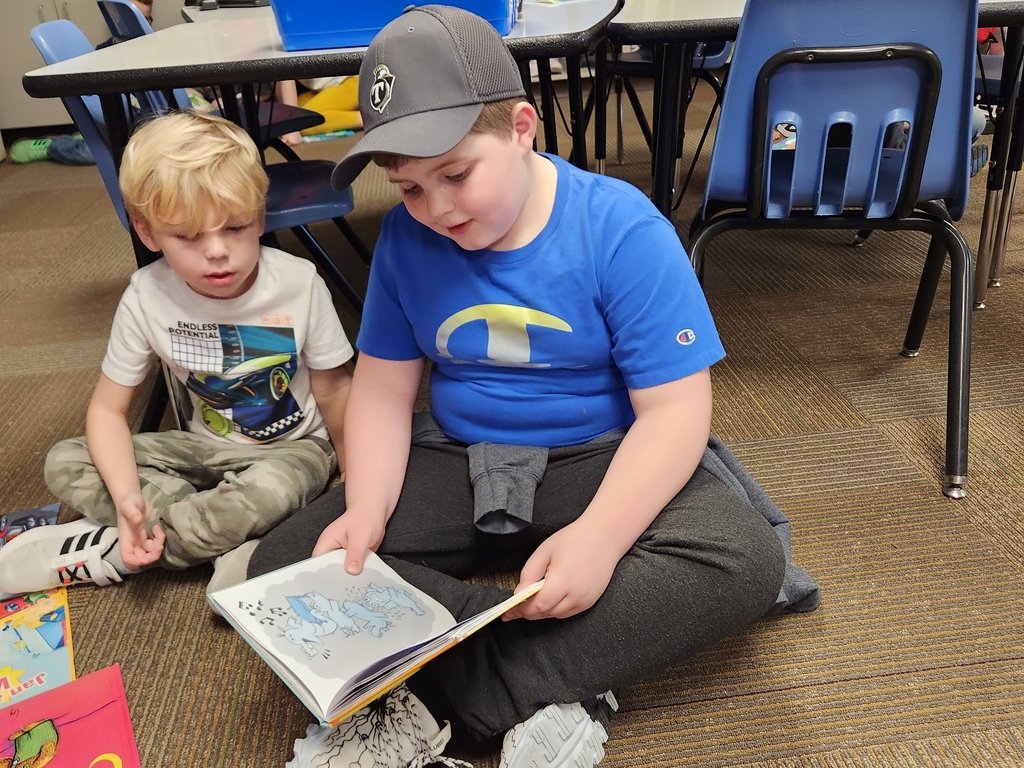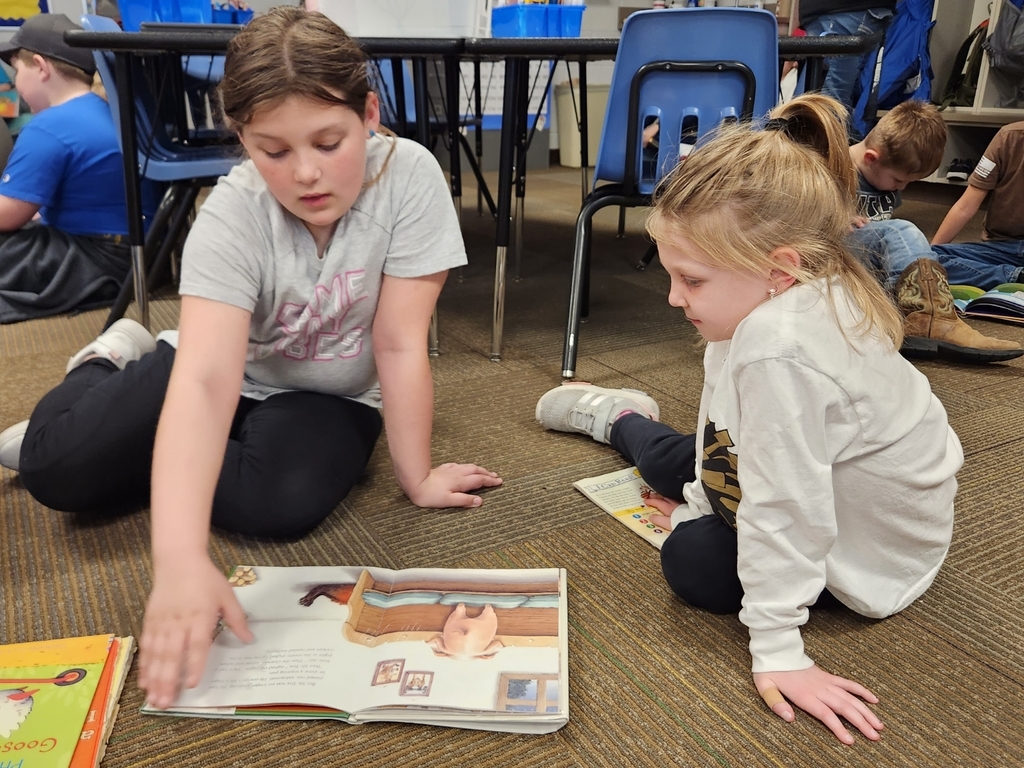 3/2/23 Elementary Weekly Newsletter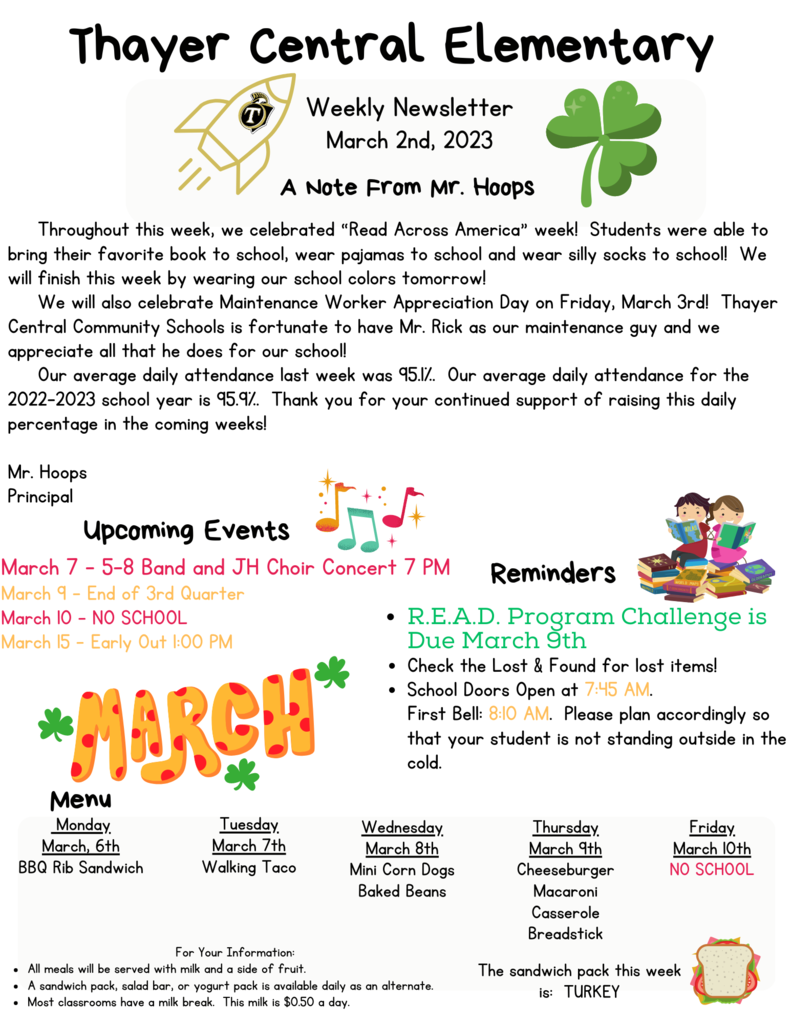 Thayer Central Community Schools Celebrates Maintenance Worker Appreciation Day Today - Friday, March 3rd! Thank You Mr. Rick For Everything You Do at Thayer Central Community Schools!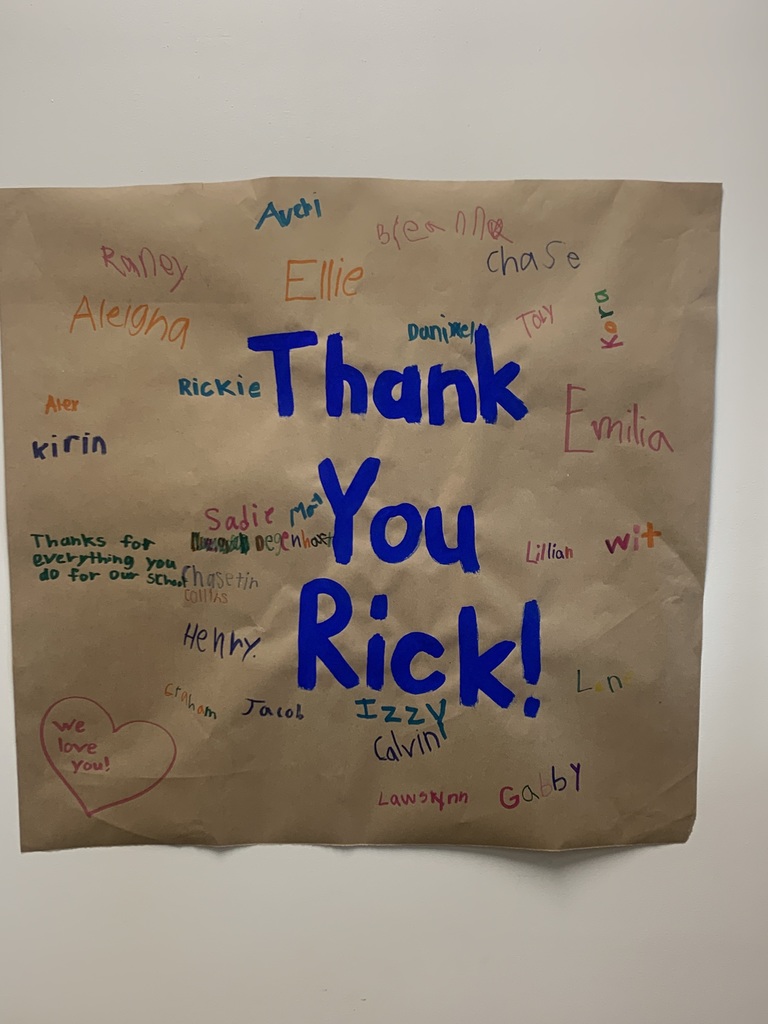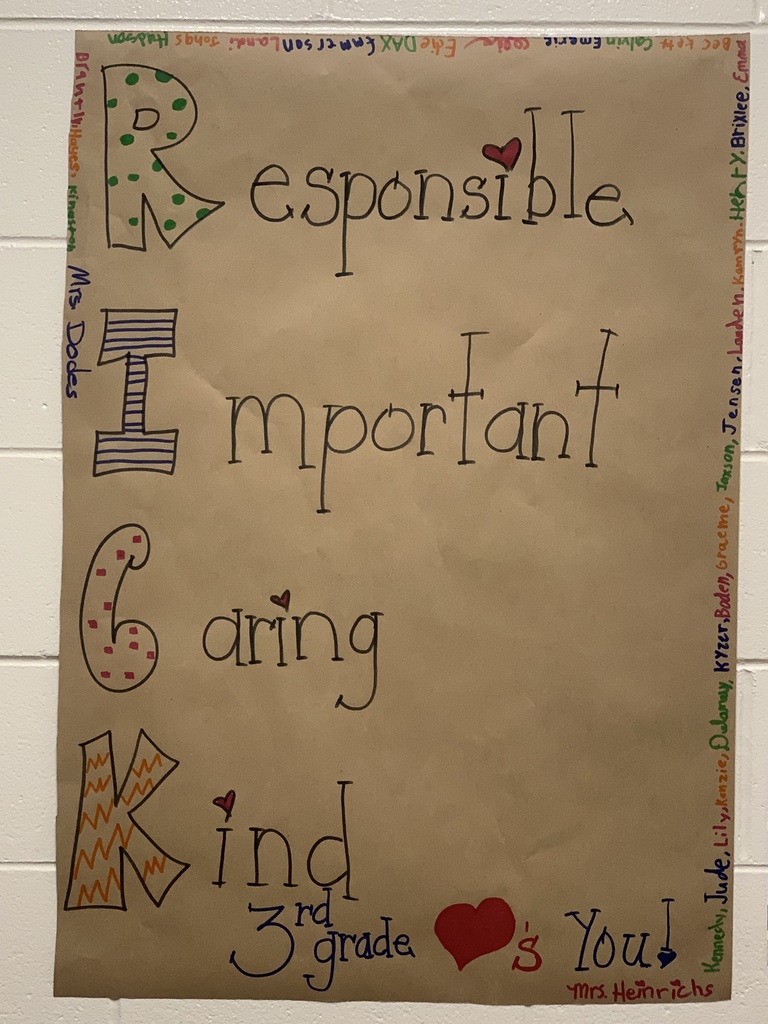 The 8th grade class traveled to SCC Beatrice and worked with Nebraska Extension on Real World Money. Students learned about credit, careers and real life money simulation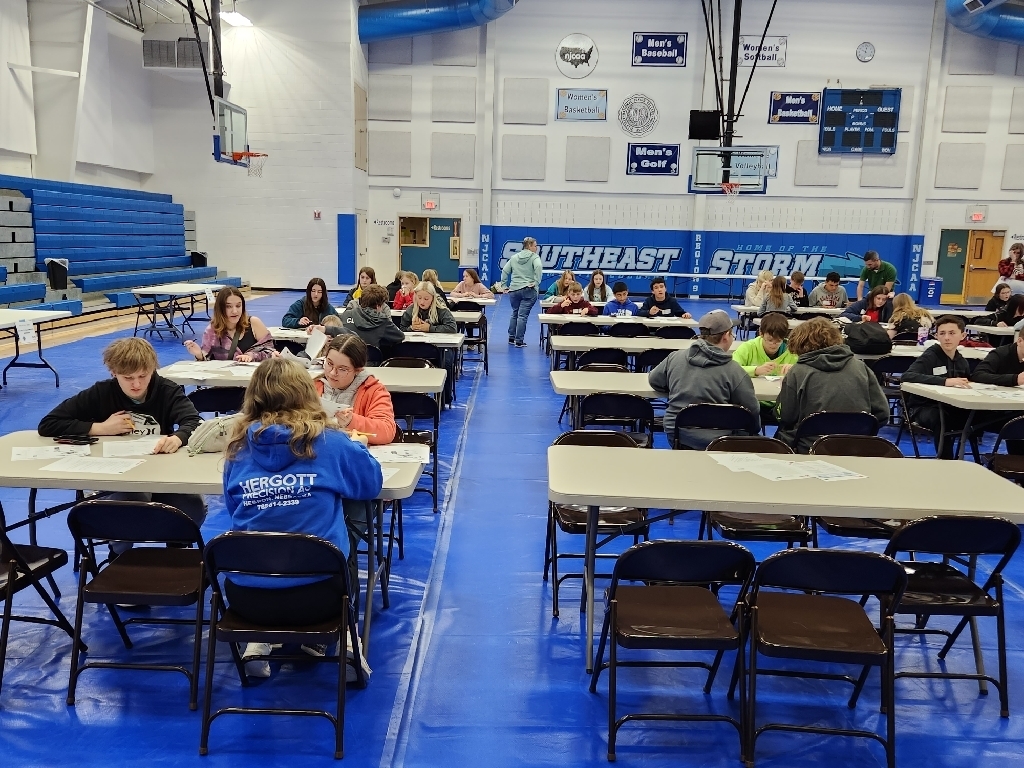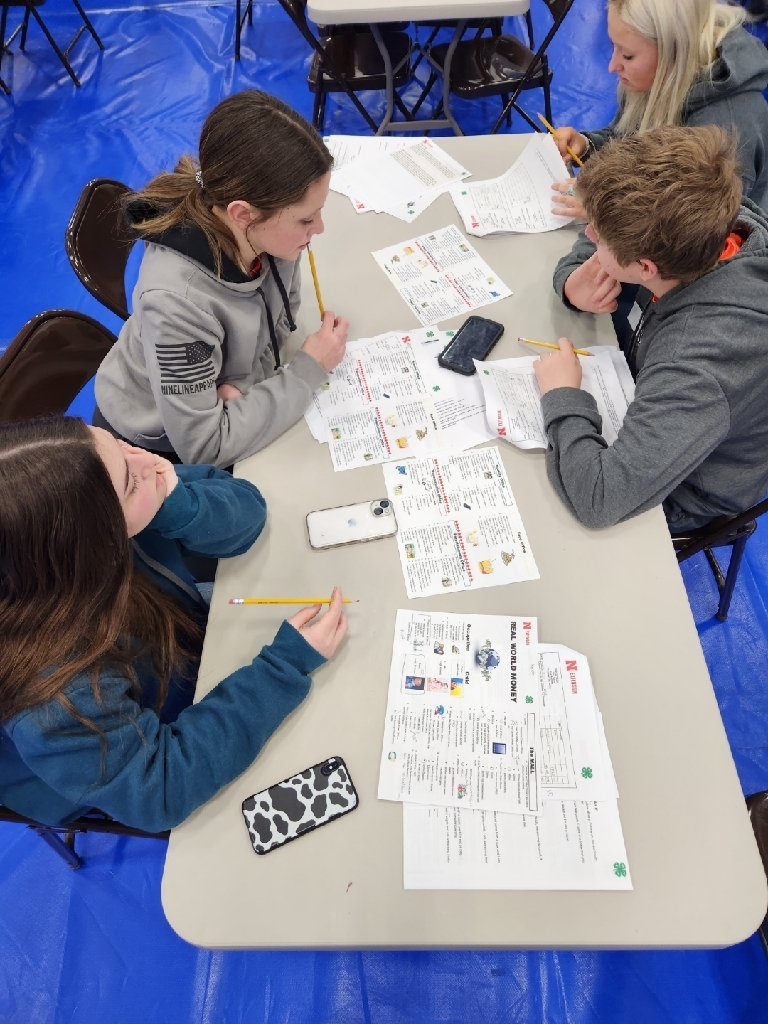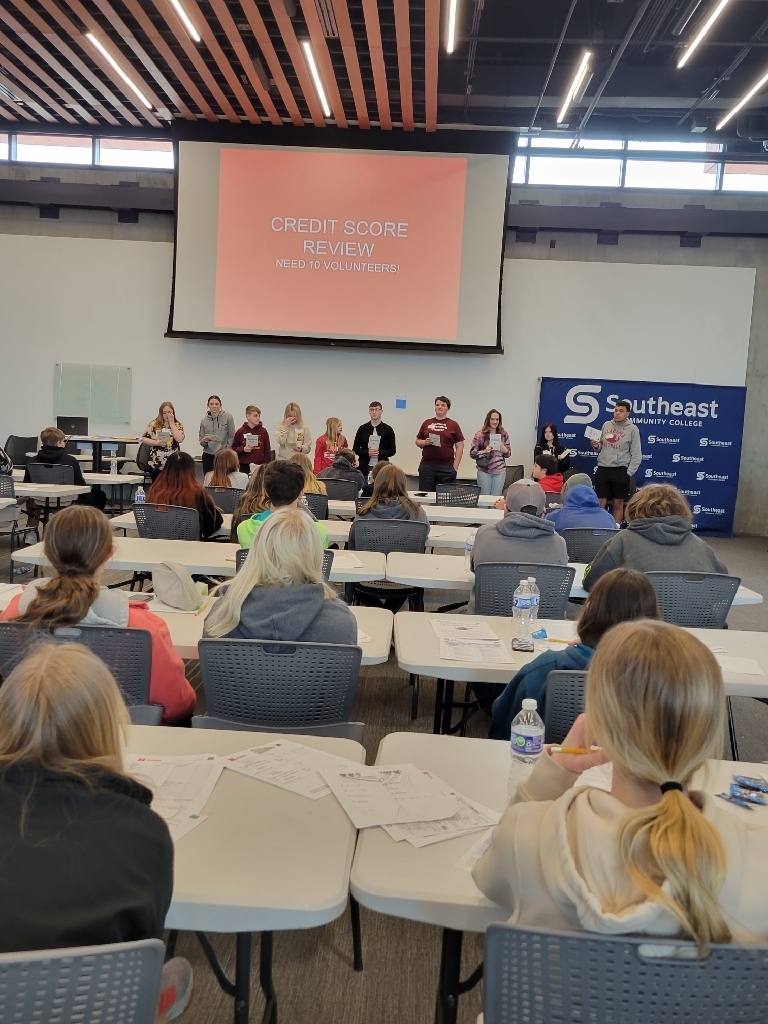 Junior High traveled to Grand Island on Wednesday for their Skills USA conference, with many wins/state qualifiers in their competitions! Award winners are: Team engineering challenge 2nd place. Jaxson Bowers, Peyton Hubl, Aiden Degenhardt. State Qualifier Extemp speech 1st Jocelynn Mumm, State Qualifier metric 500 Deklann Daharsh 3rd, Job Skill Demo Jessie Kayser 1st, State qualifier Drone technology Matthew Engle, Owen McLaughlin 2nd, possible state Qualifier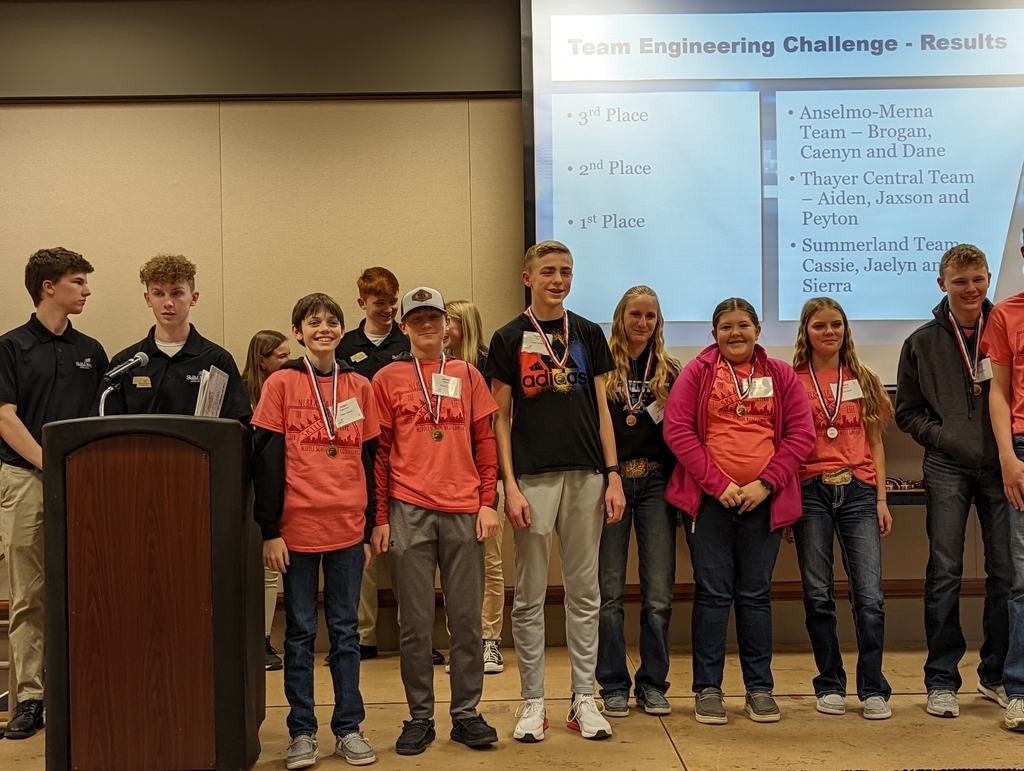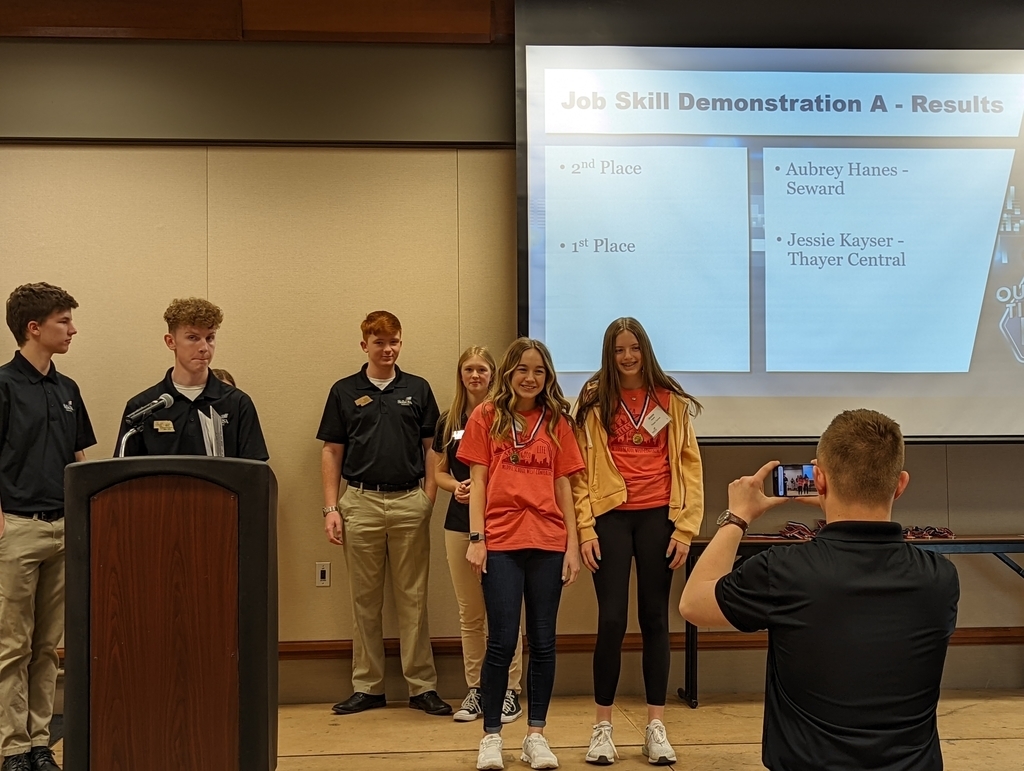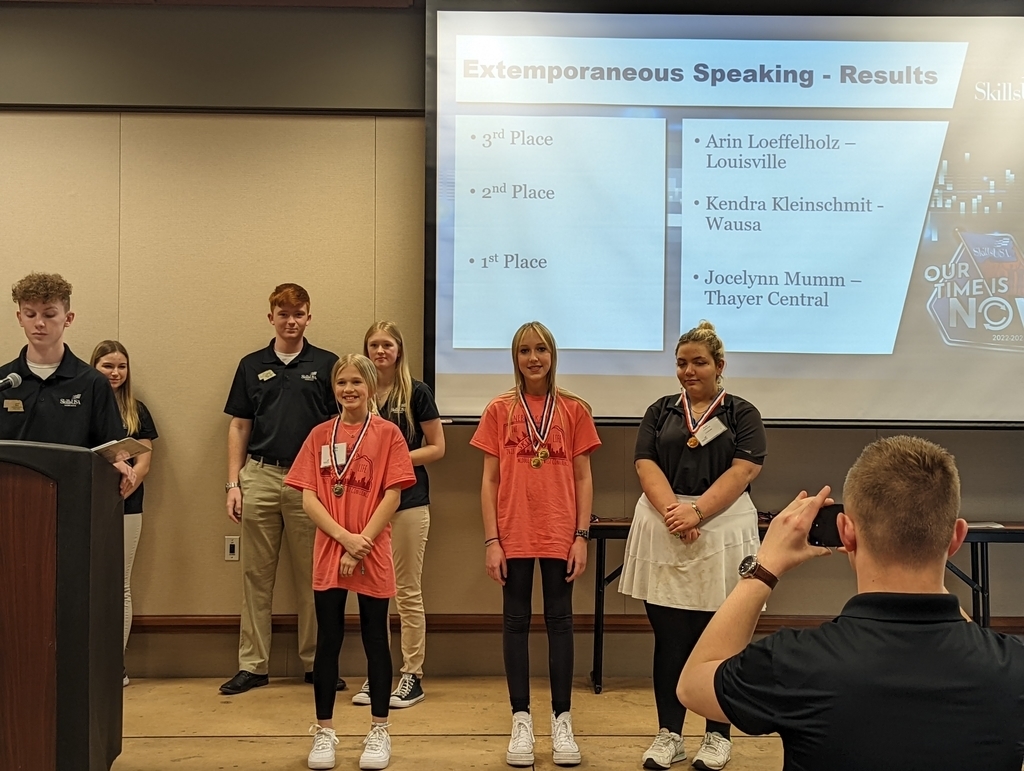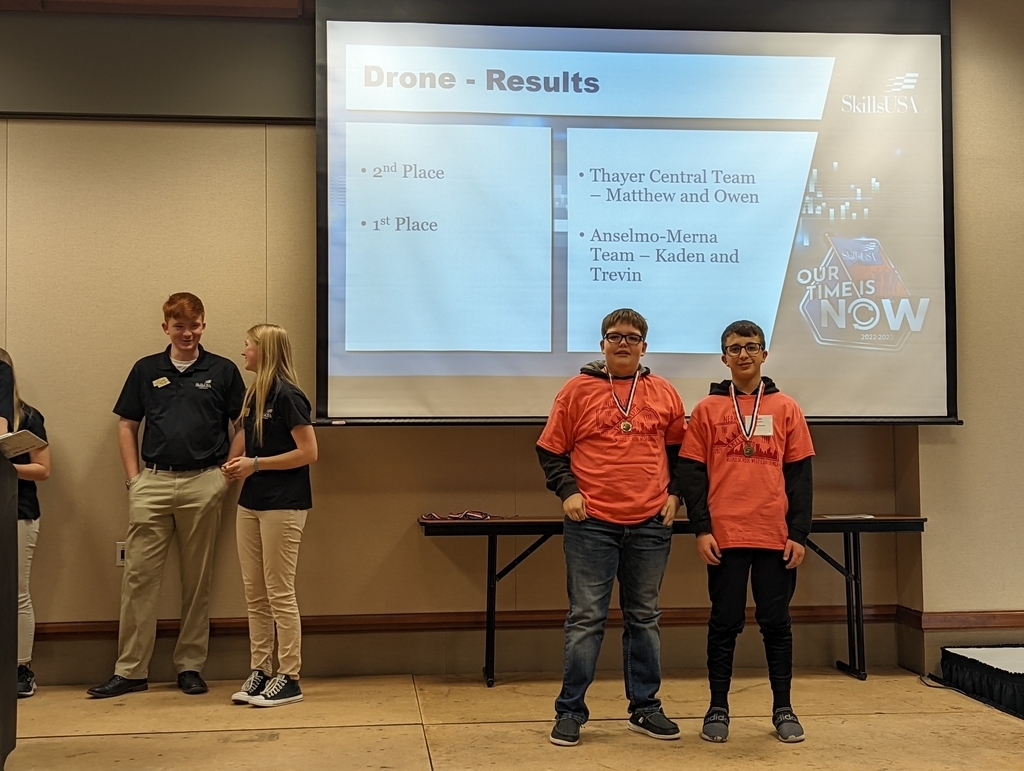 March 6-11, 2023 Announcements
Congrats to the Thayer Central Speech team for having a great day at District Speech! 15 medalists, 8 state qualifying programs, and a team runner-up finish! It was a #GreatDayToBeATitan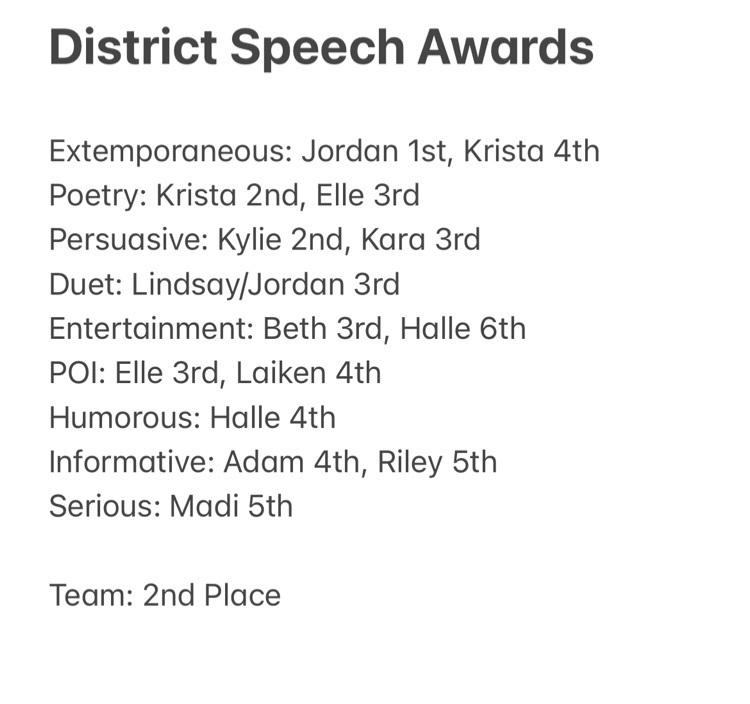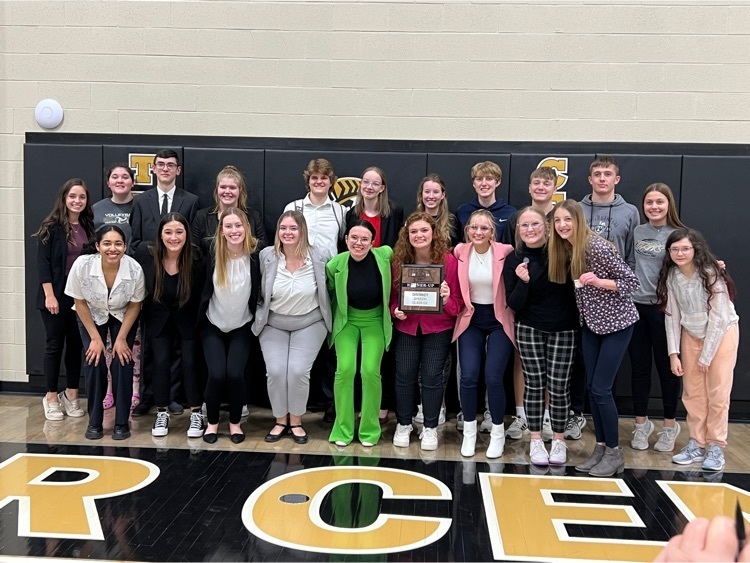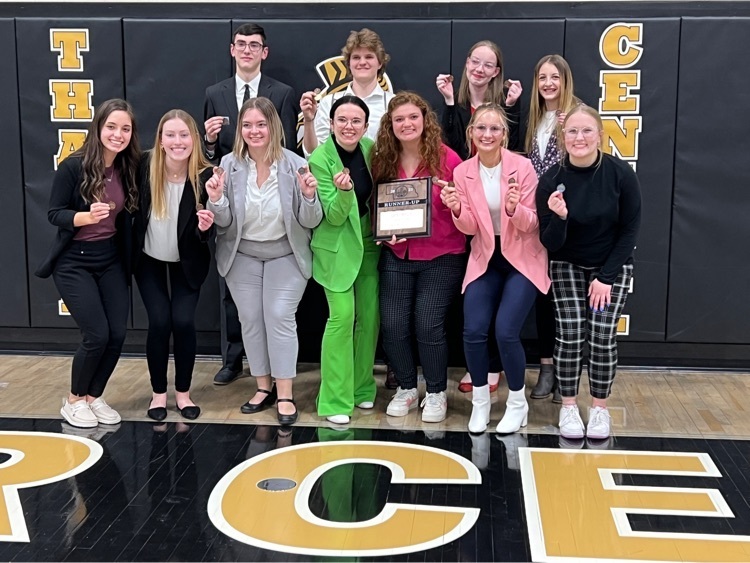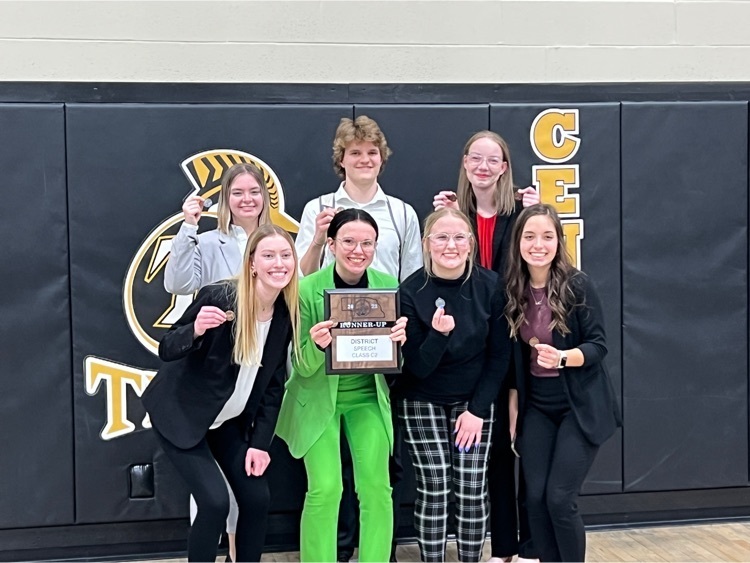 💙💛Had a great day yesterday at Centennial for our District FFA contests! 🌸👩🏼‍⚕️🌽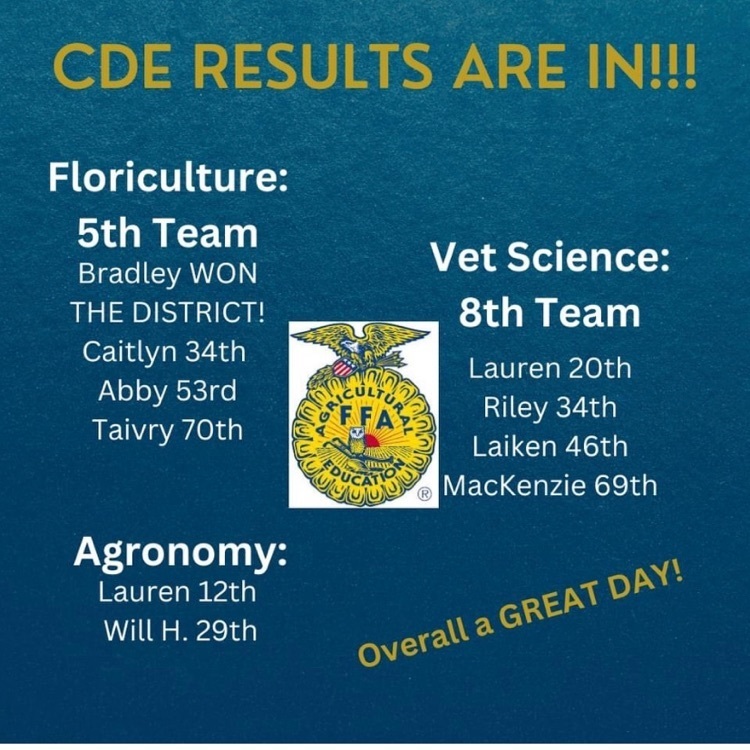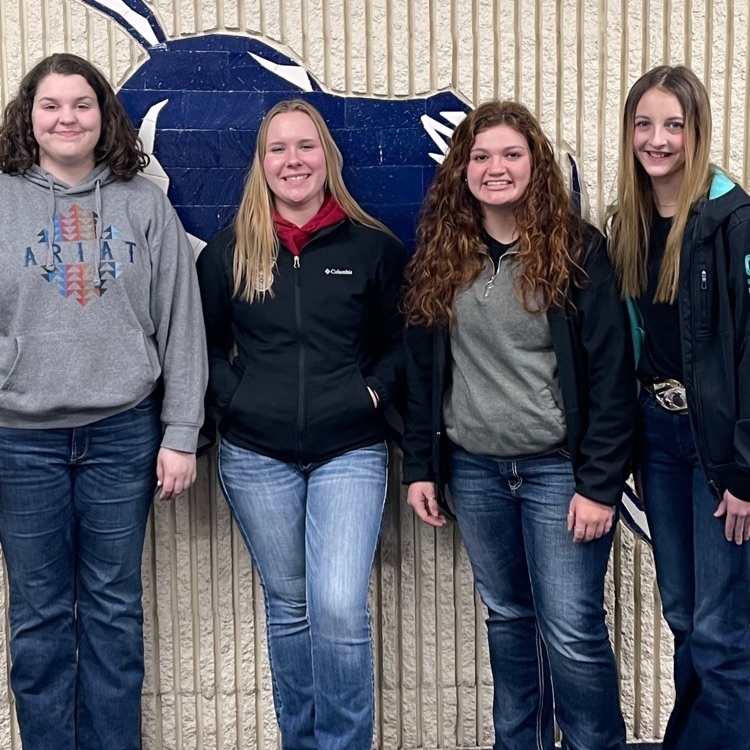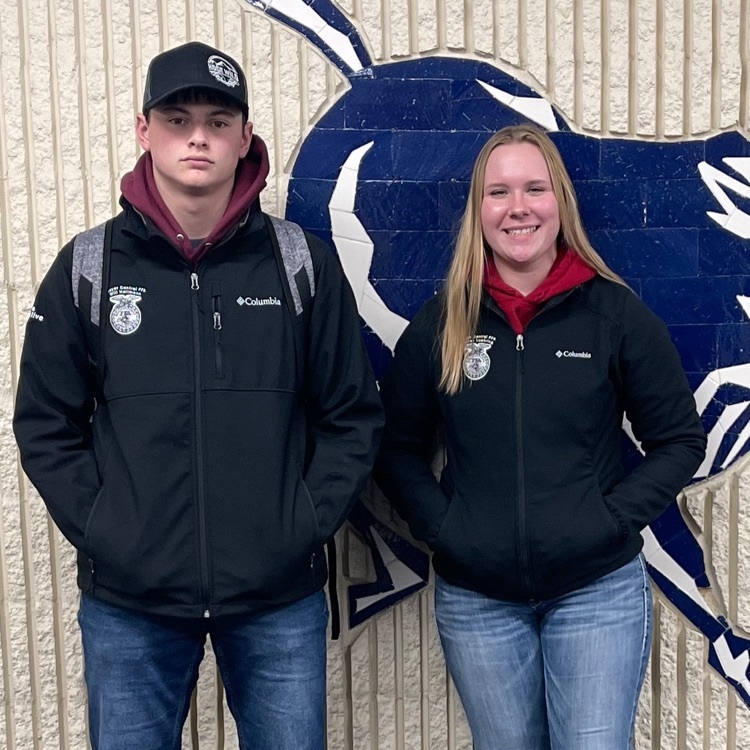 REMINDER: There Will Be NO SCHOOL For Students At Thayer Central Community Schools On Wednesday, March 1 Due To Thayer Central Hosting The District Speech Contest.

Mrs. Kowalski's second graders finished their unit on land habitats last week! Students final project was to choose any land habitat and do a short research project. Students learned many cool and amazing facts about their habitats! Did you know that many of todays medicines are made with plants that grow in the rainforests, and you can find a Dracula Simia, also known as the Monkey Orchid there!

Congrats to the 7th grade quiz bowl team for winning that grade division of the TC Invite today. The 8th graders finished in a three-way tie for 1st, but ended in 3rd place based on the tiebreaker of points scored. Great job to both teams!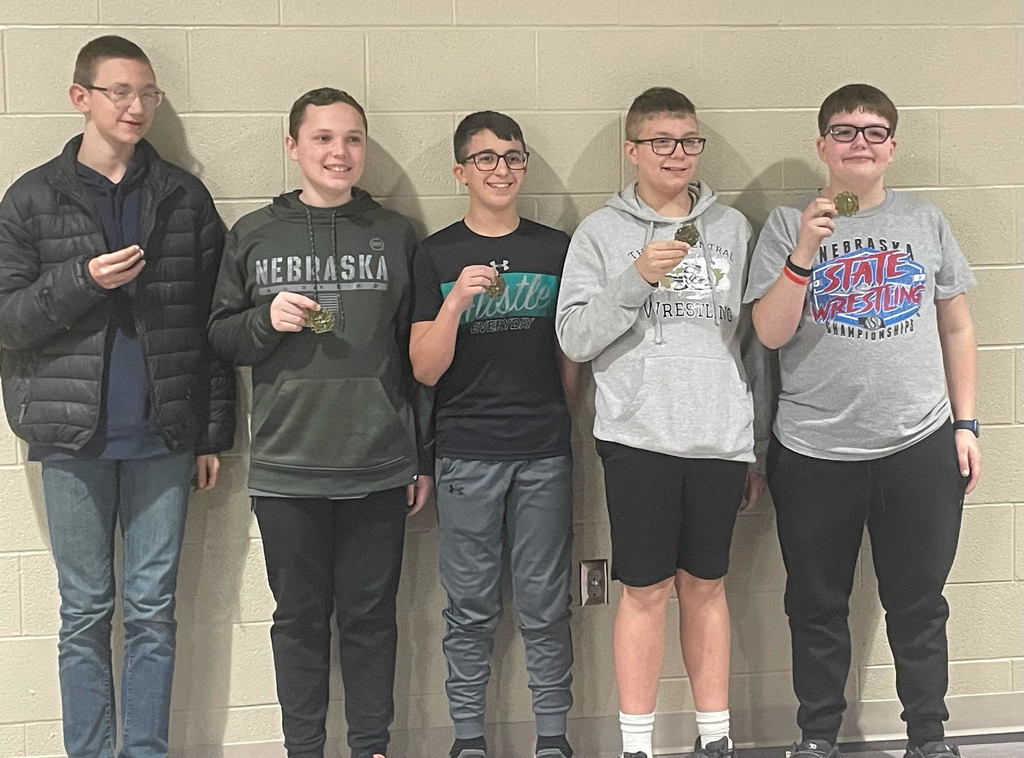 Join us as we show our school spirit and celebrate Read Across America Week and our love for books at Thayer Central. Don't forget that the R.E.A.D. program activity is due March 9th!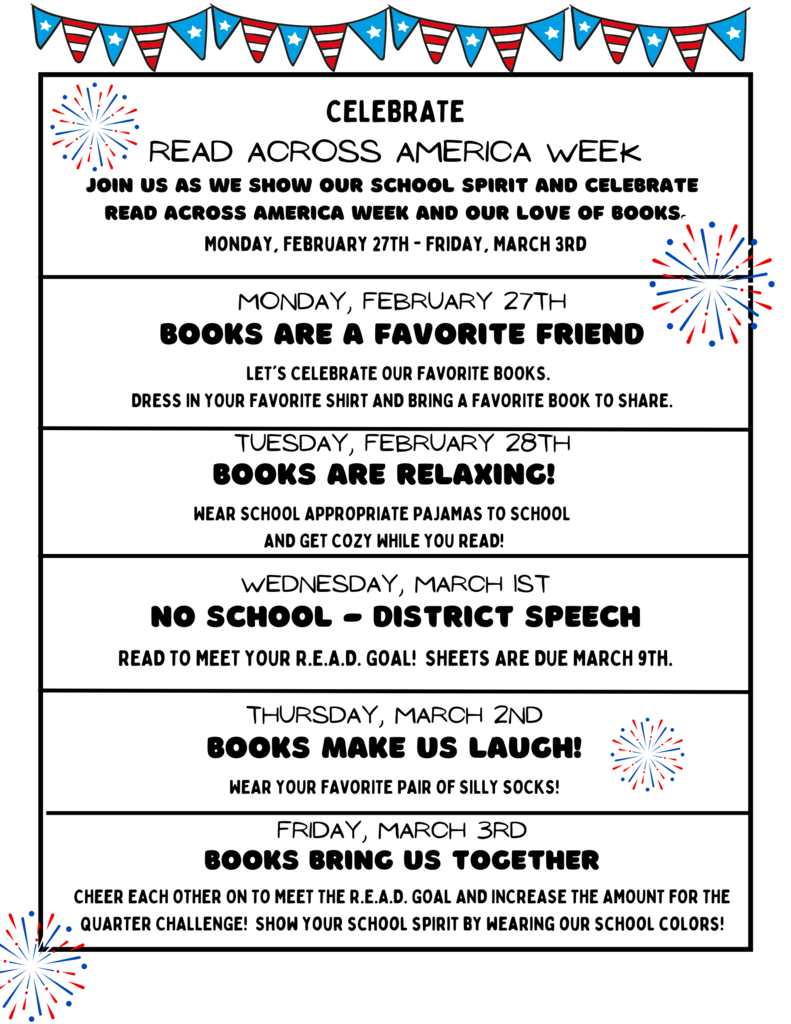 Thayer Central Speech took home 2nd place as a team at the SNC meet in Superior today! Fantastic performances by all! Way to go Titans!!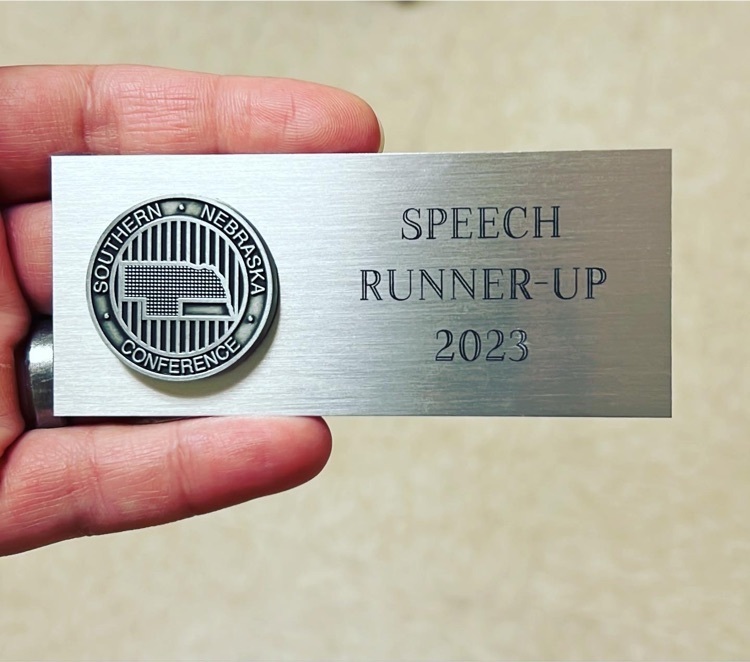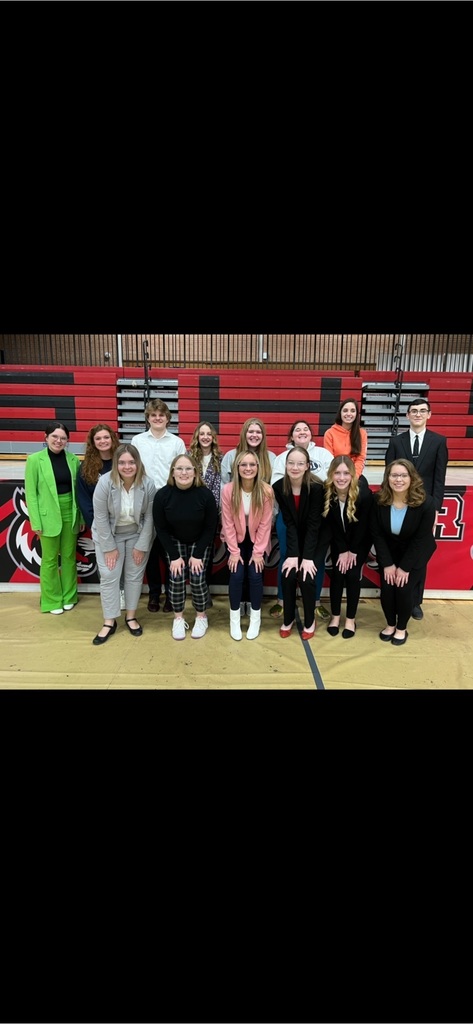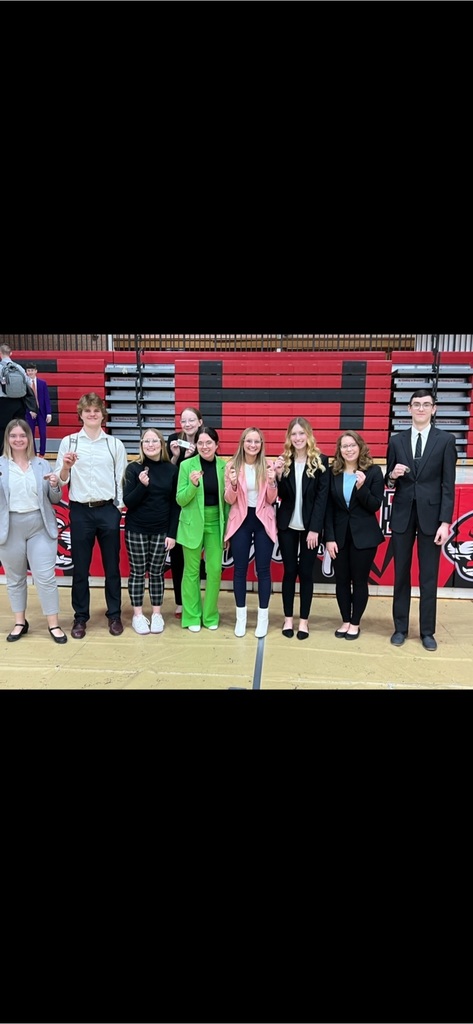 💙💛We rounded up FFA week with tractors coming to school and hamburgers for the staff!!! 💛💙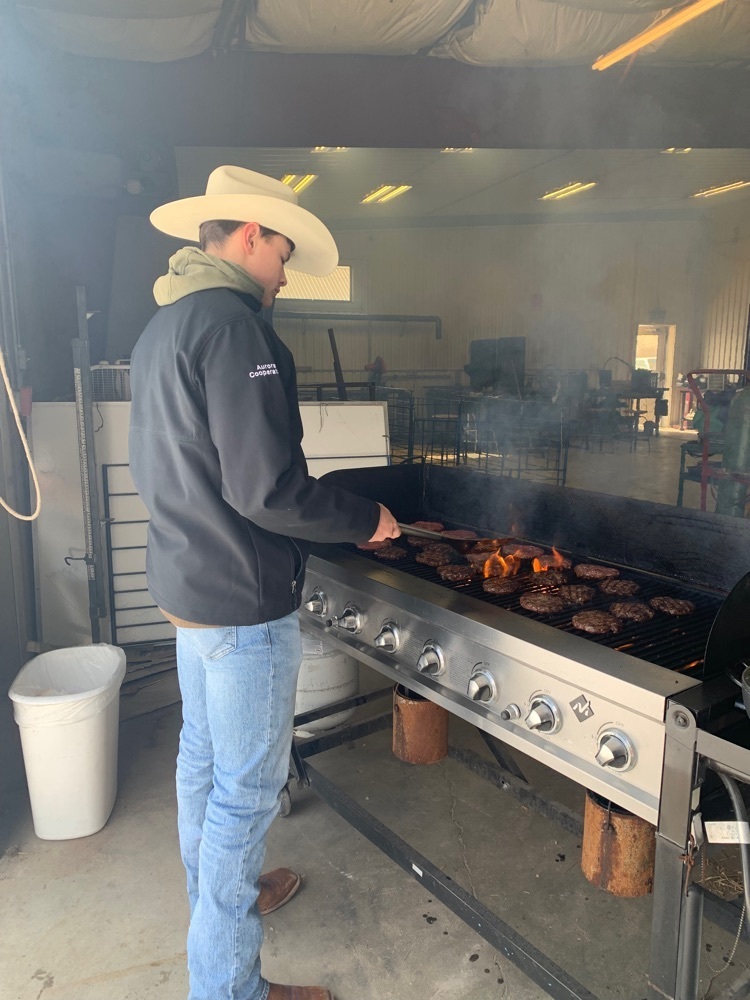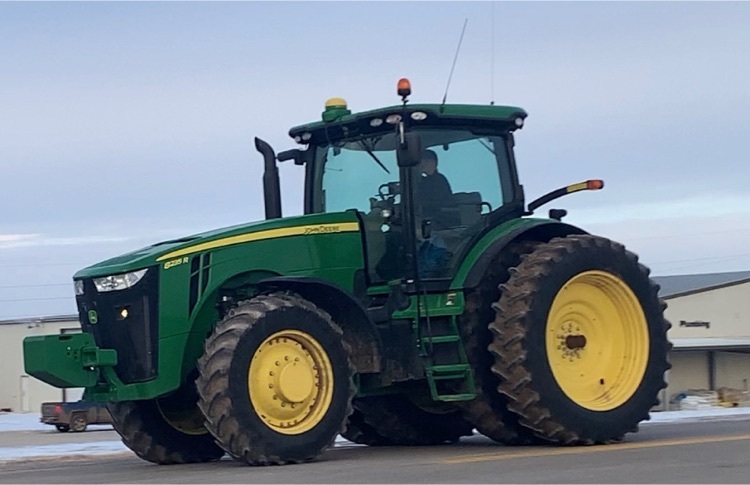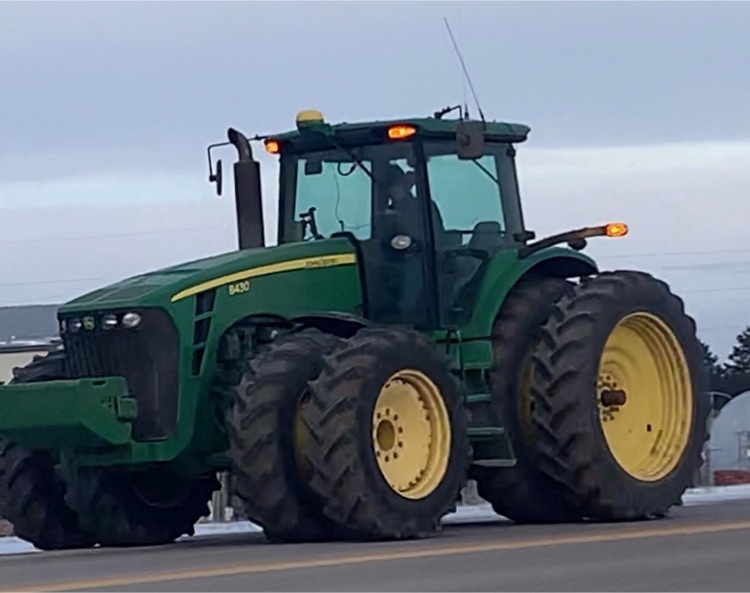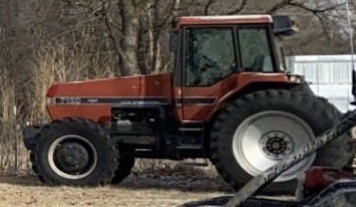 Announcements for Feb. 27 - Mar. 4, 2023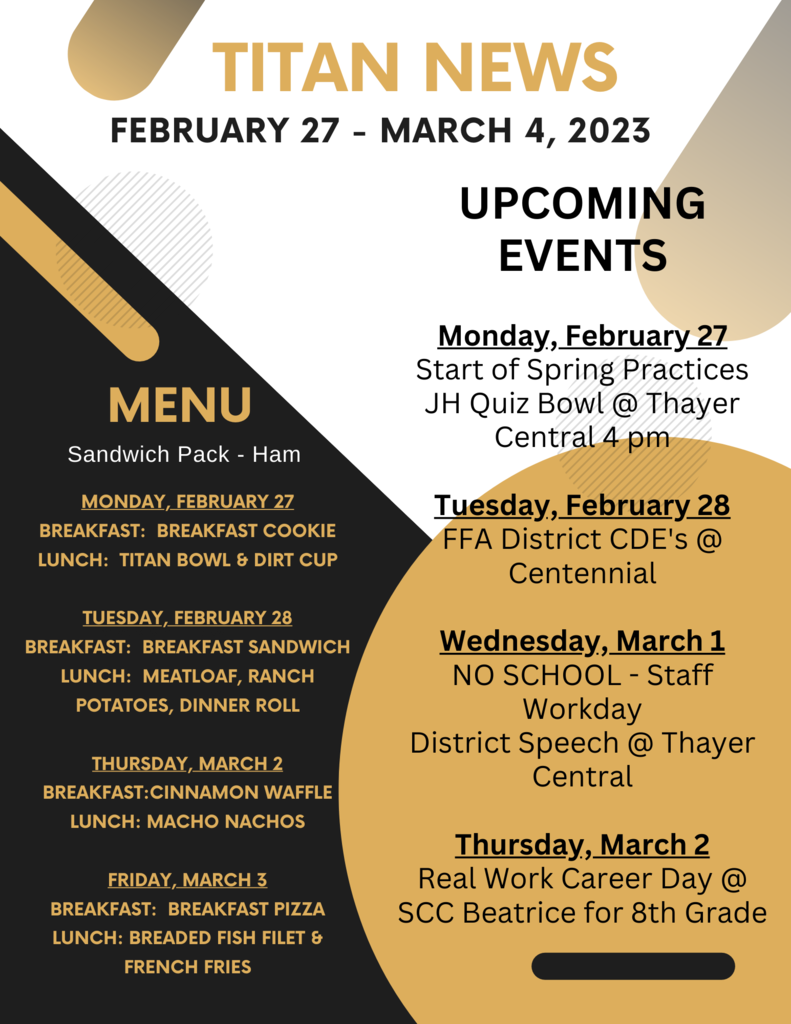 Seniors finished up their week of lifesaver training by practicing CPR. School nurse, Staci Hergott, taught the unit as part of the Senior Life Skills class.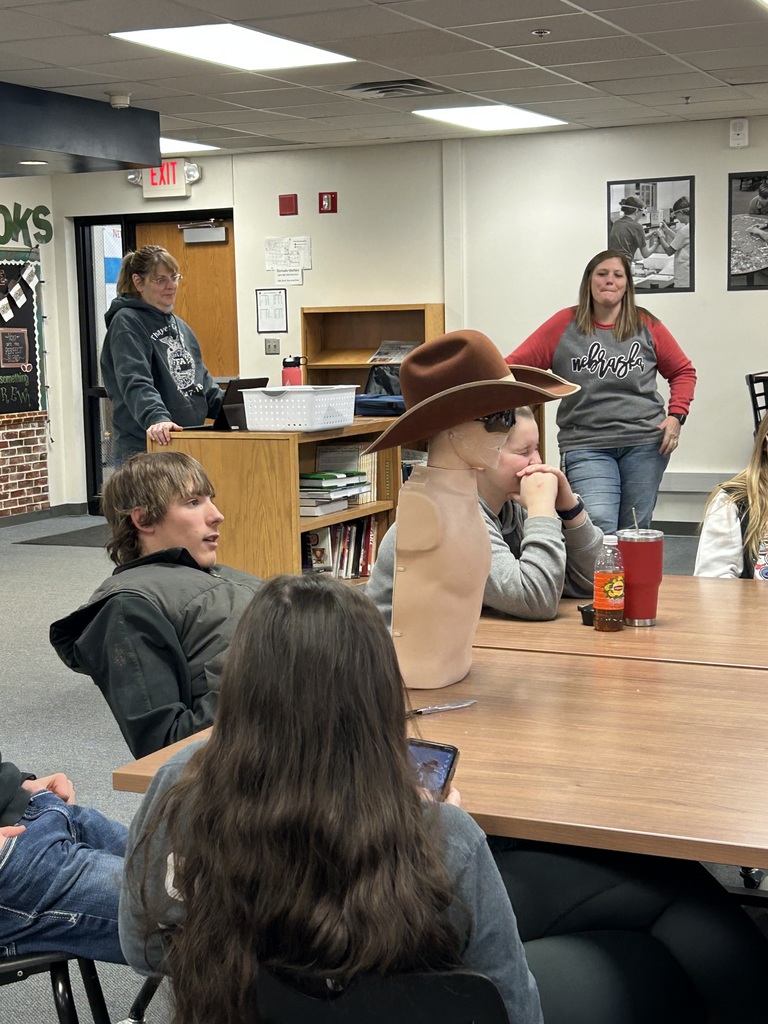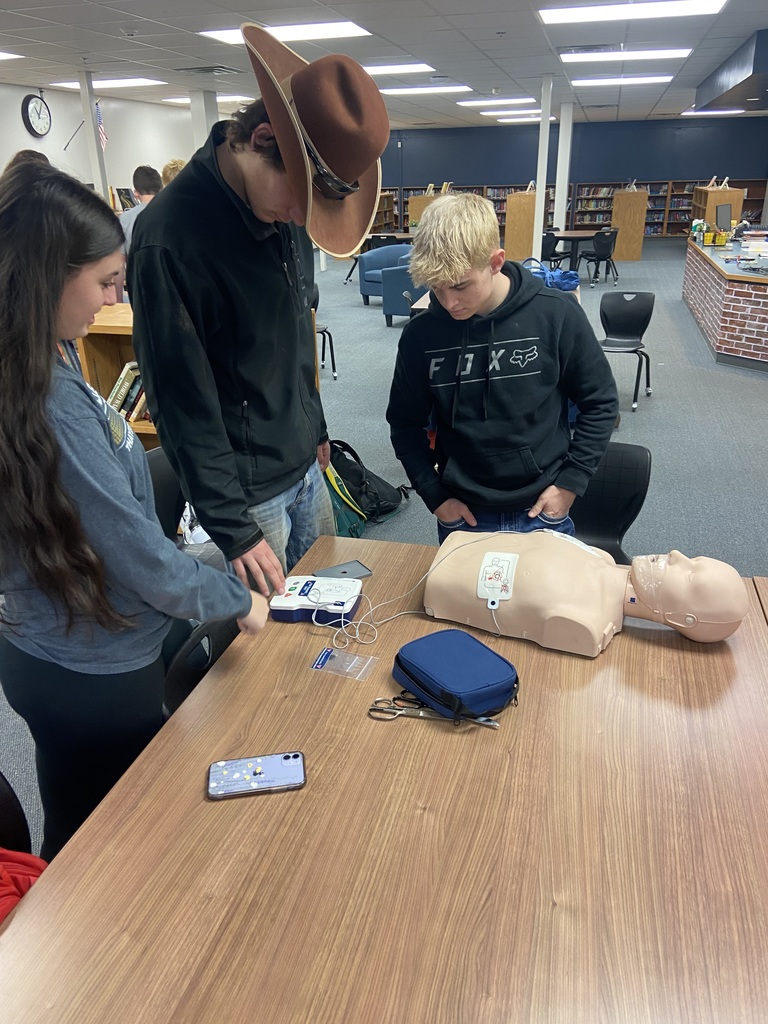 2/23/23 Elementary Weekly Newsletter

The Eastern NE JH School Speech Contest was held this afternoon with six amazing speakers sharing their speeches about "A Great American Hero." Pictured are the competitors: Aydrian Meyer, Jocelynn Mumm, Macy Heitmann, Jessie Kayser, Mackenzie Hergott, and Tori Swartzendruber. Aydrian earned third place, Macy earned second place, and Mackenzie earned first place. Mackenzie, Macy, and Aydrian will advance to the district contest on April 12th at the Majestic Theater. Way to go, Titan Talkers! You all did fantastic!