Thayer Central Homecoming Schedule: *10:30 - Elementary Pep Rally in Elementary Gym *1:45 - Lip Sync Contest in HS Gym for Grades 7-12 *2:30 - Homecoming Parade (Usual route down main street to Thayer County Bank) *3:00- Pep Rally downtown *7:00 - Football Game - Thayer Central Titans vs. HTRS Titans *Immediately after the game - Coronation on the field
Wonder if these 3rd grade boys are dreaming of their PBR days. What a big Sombrero señorita Olivia!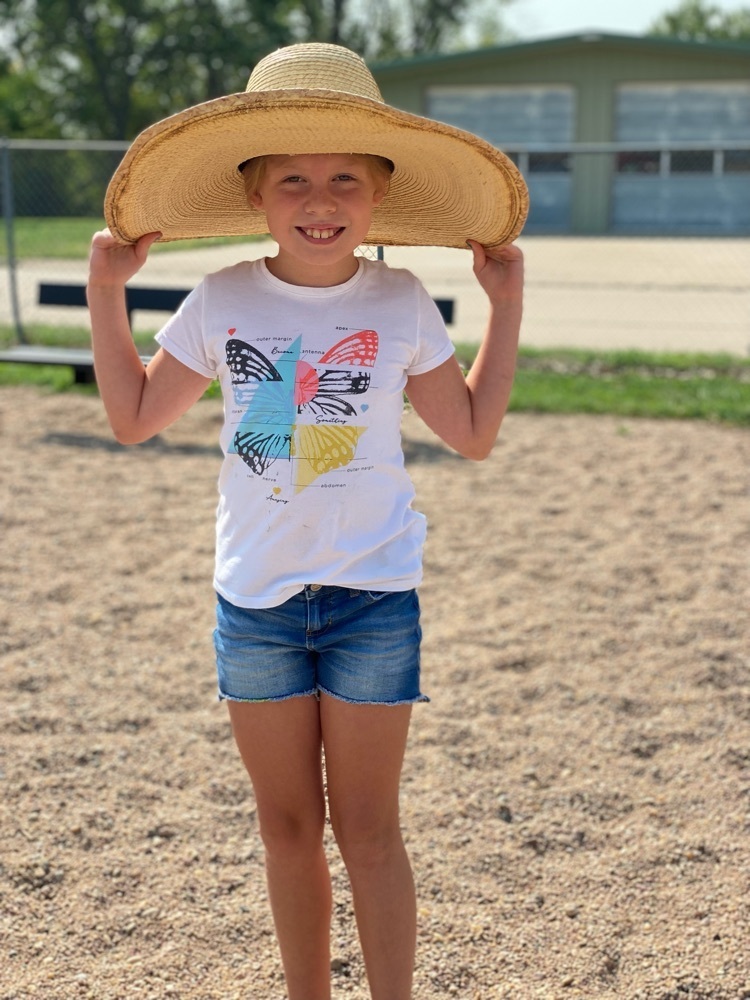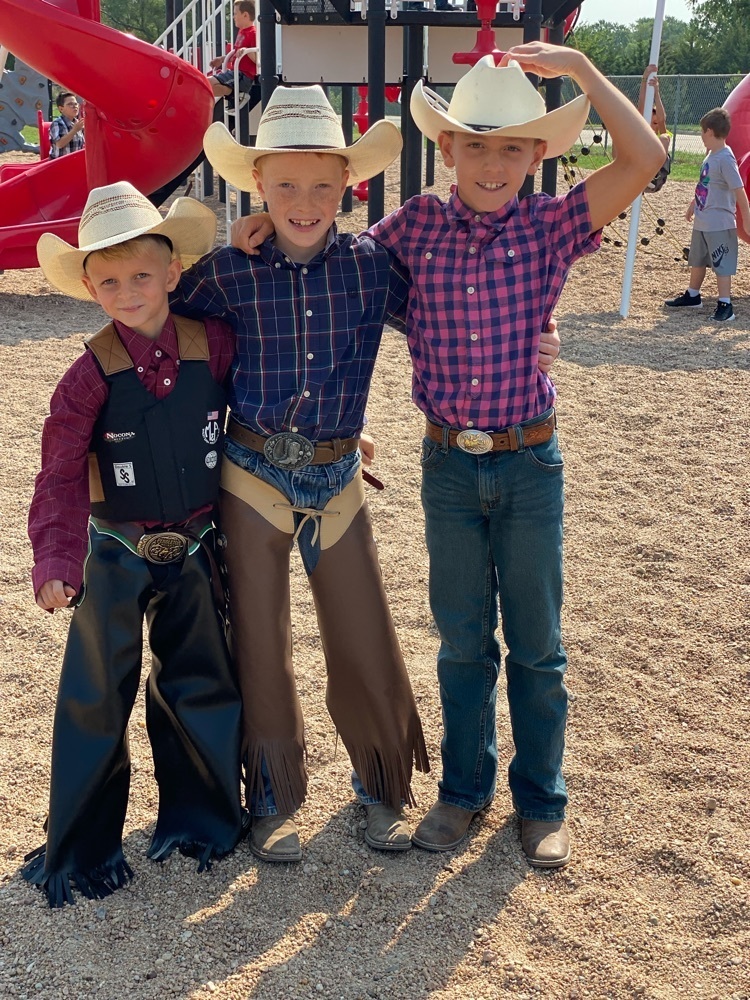 Third graders "round up" some knowledge on the first day of homecoming activities.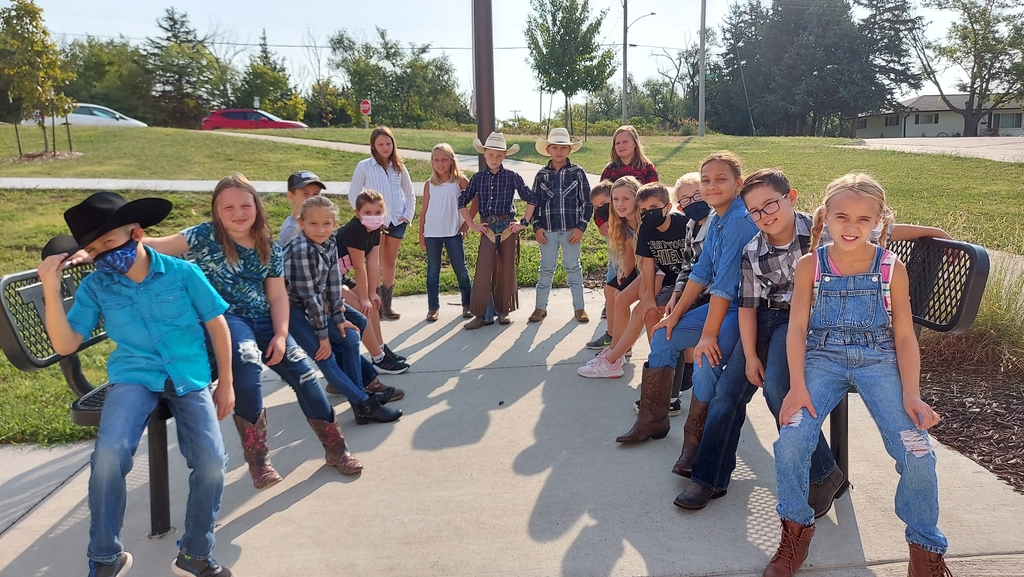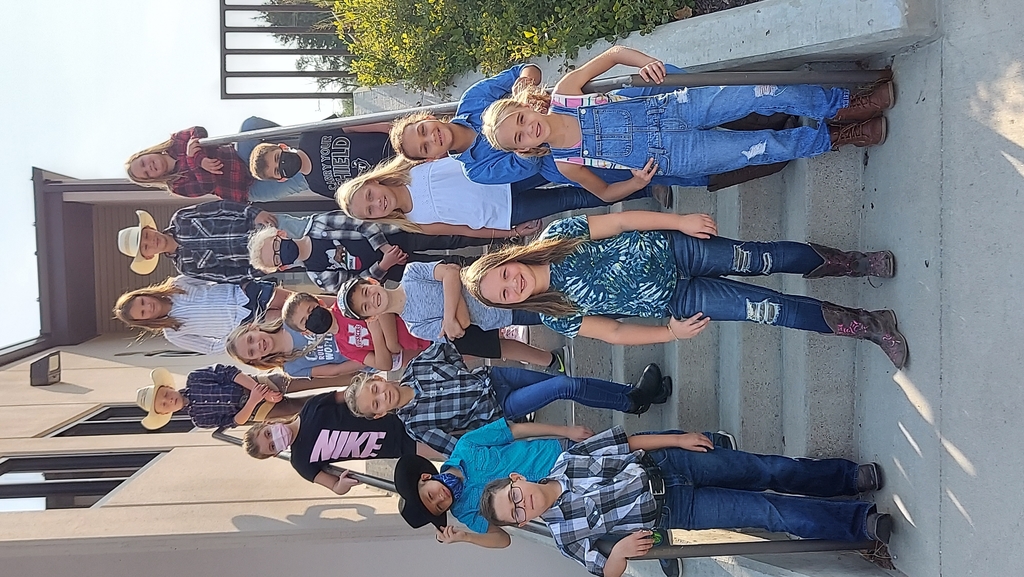 🐑 🐐 Busy day at the Nebraska State Fair for the FFA! Girls did a great job on the final day and wrapped up the fair with a bunch of purples and a few blues!!! 💙💛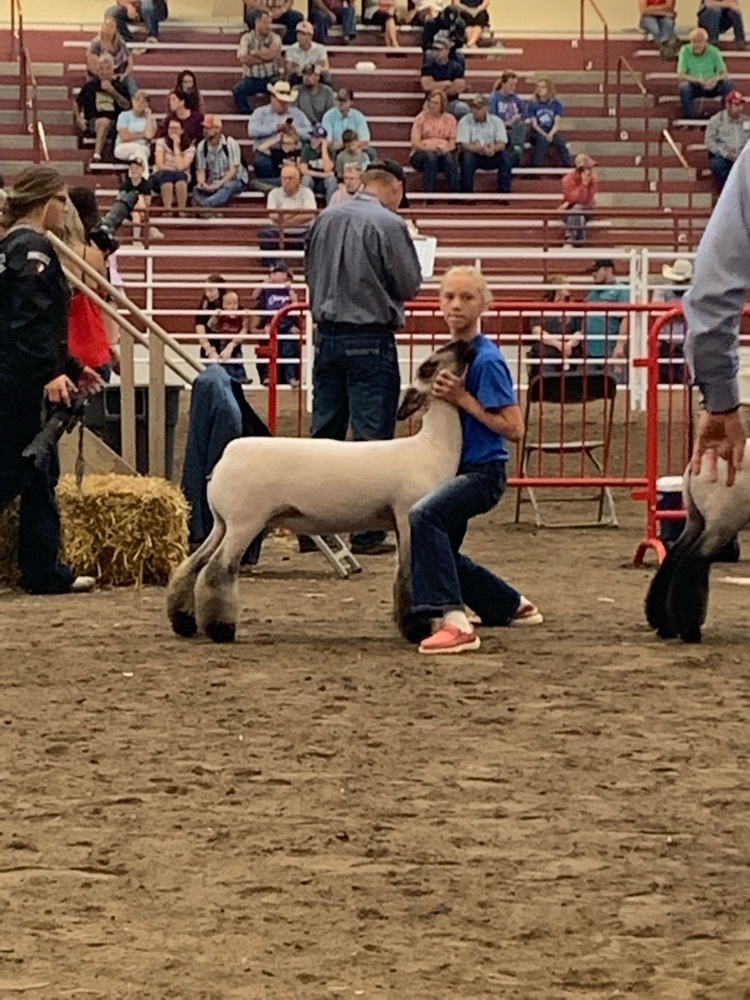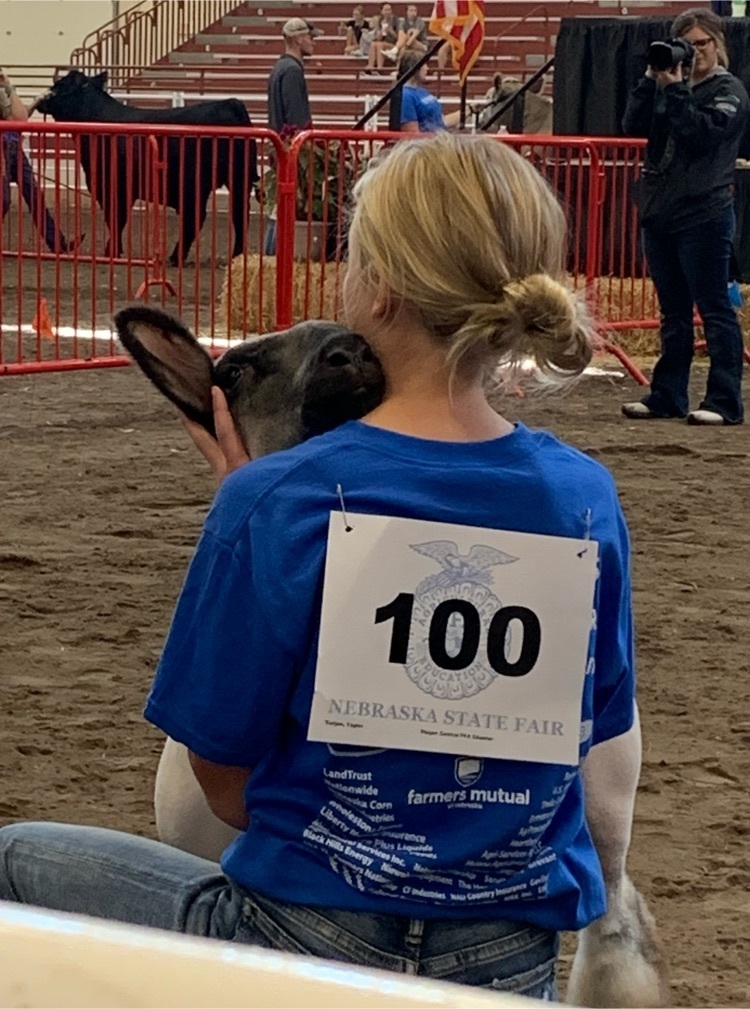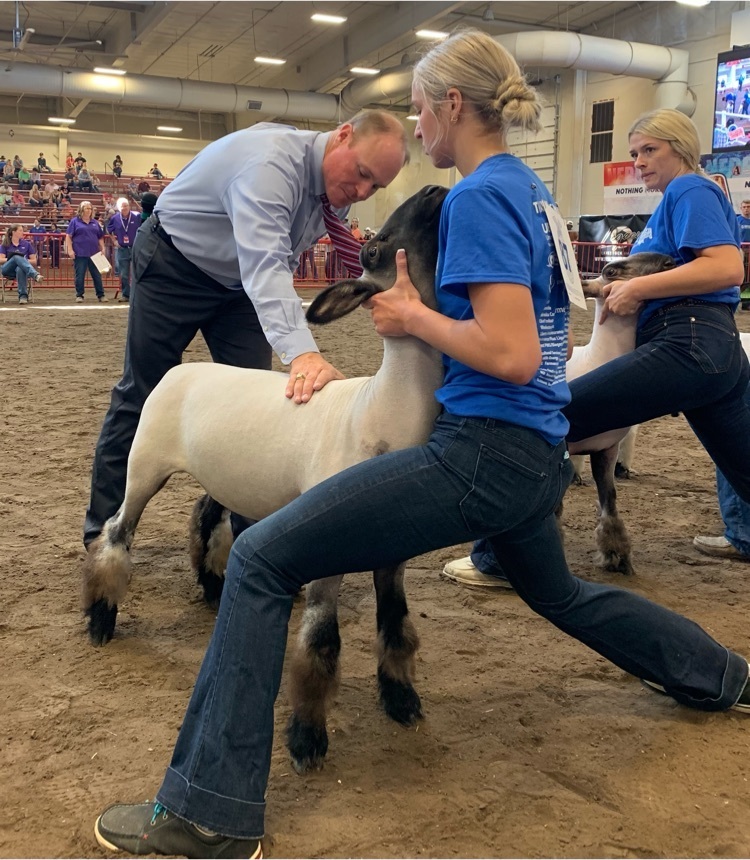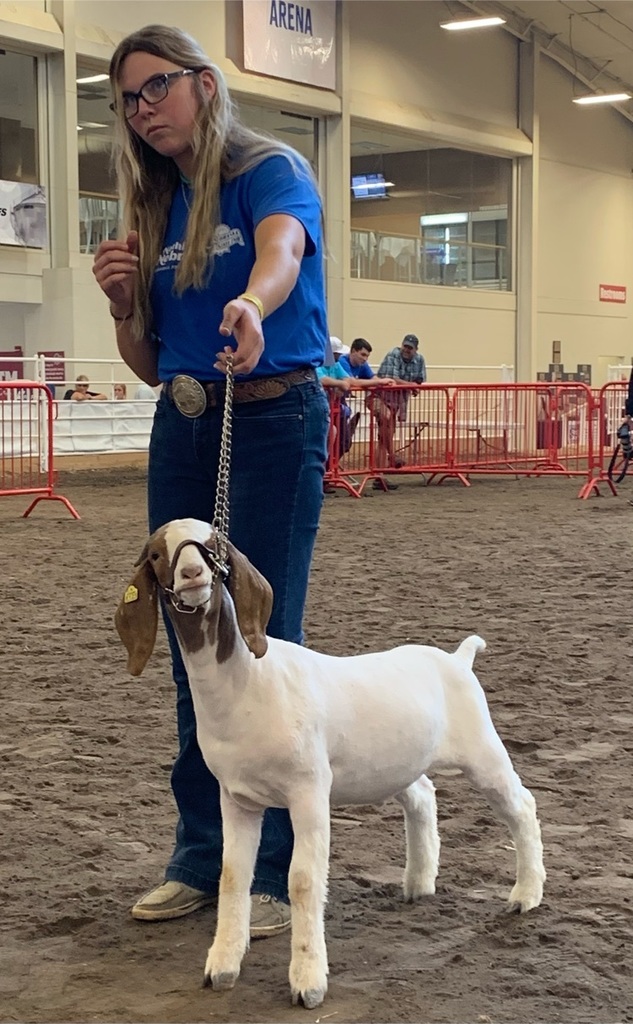 🐑 Great day at the Nebraska State Fair for Sheep showmanship!!!! Everyone earned purples and Paige is your junior high champion showman!!! 🐑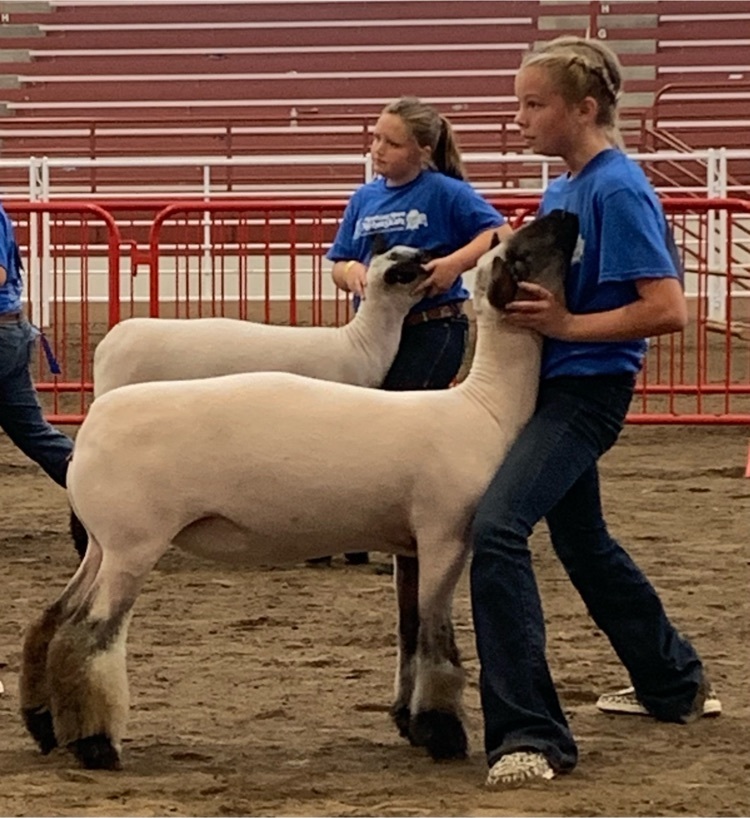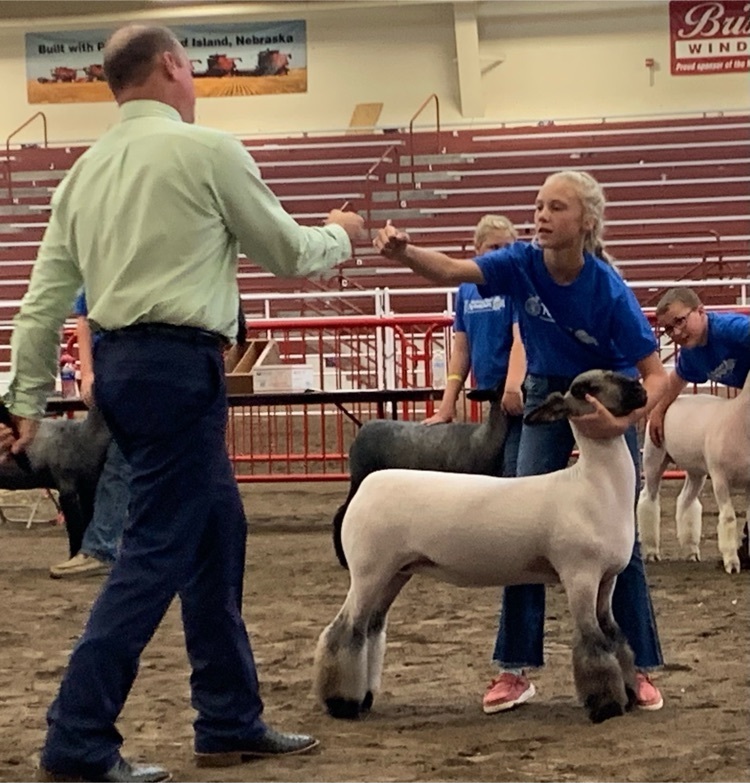 The Kindergarteners laugh hysterically as Supt. Page read their favorite book "The Book with no Pictures" by BJ Novak.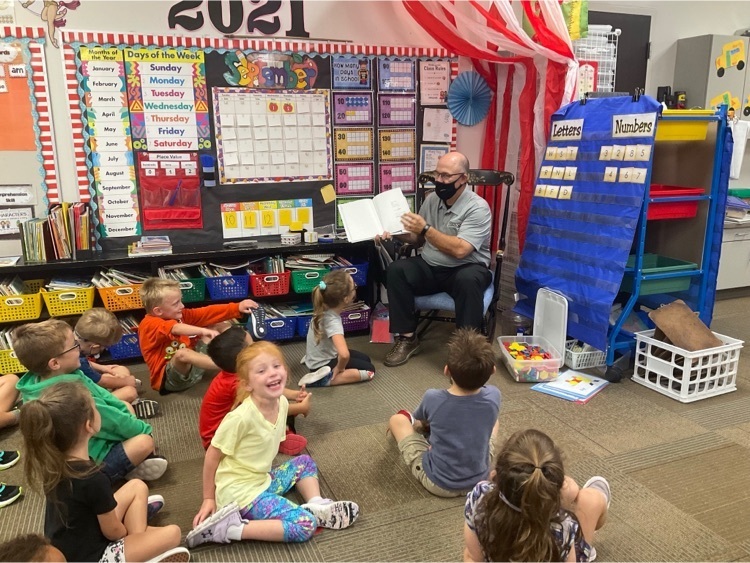 Animal science students are reviewing their beef breeds today with a game of jeopardy!!!! 🥩 🐮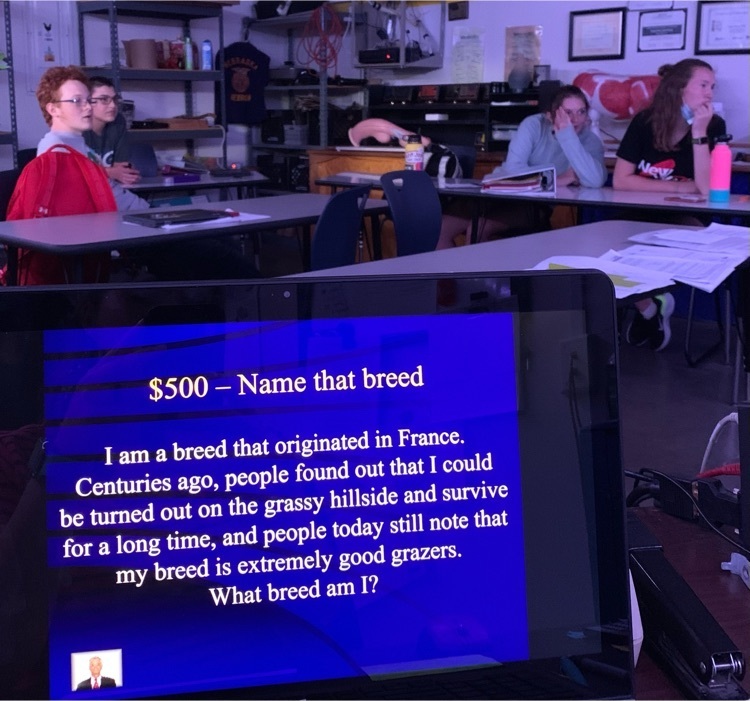 4th grade music students created and performed a Boomwhacker composition during class last week as part of reviewing rhythms from last year. They were super-focused and did a great job!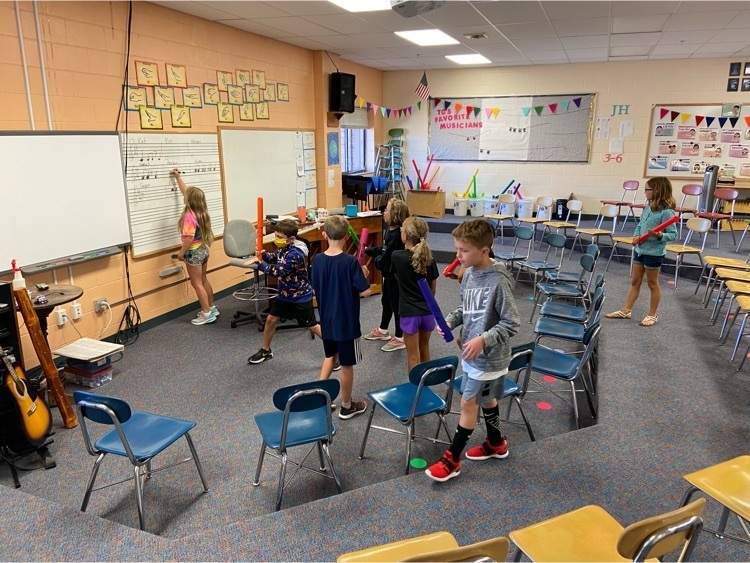 A note from First Student, Thayer Central's Busing Partner. Please check this out if you are looking for some part-time employment


Congrats to the TC Volleyball team for their third consecutive Minden Tournament Championship. Wins over Lincoln Christian, Fillmore Central, Blue Hill and Minden. Proud of these seniors and the leadership they have shown.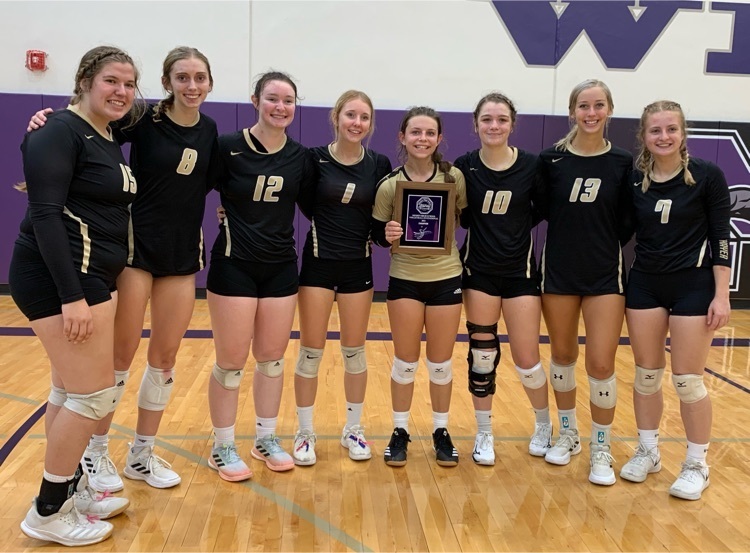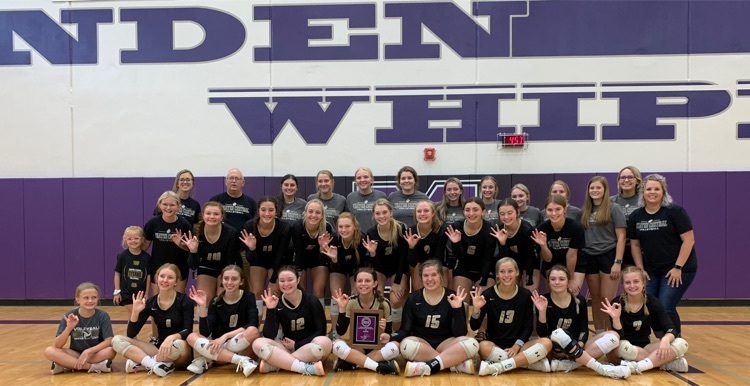 Learning about importing and exporting in Junior high Ag today by planning for their barbecue parties with limited supplies. 🍔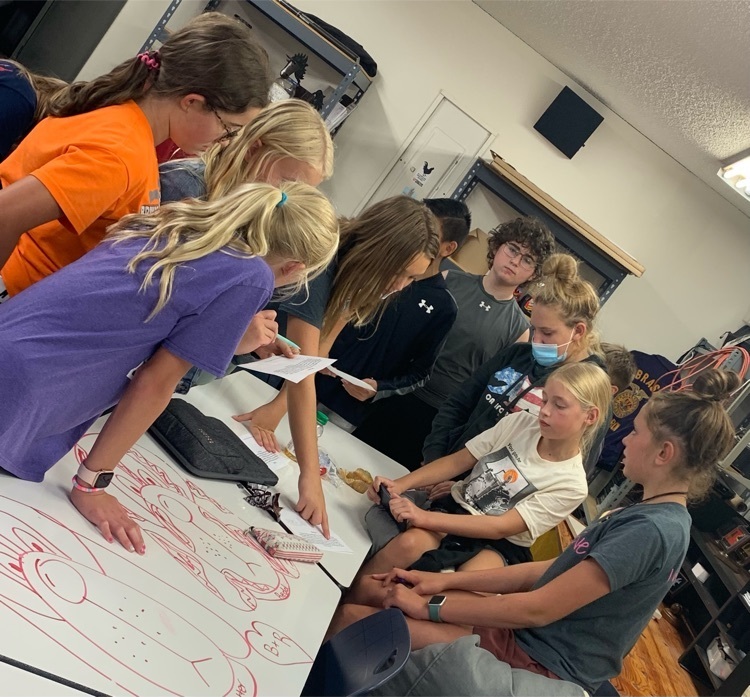 A little thinking outside the box. One piece of paper and 30 cm of tape, how tall can you go? The winner went 142.7 cm (Ella and Jedric)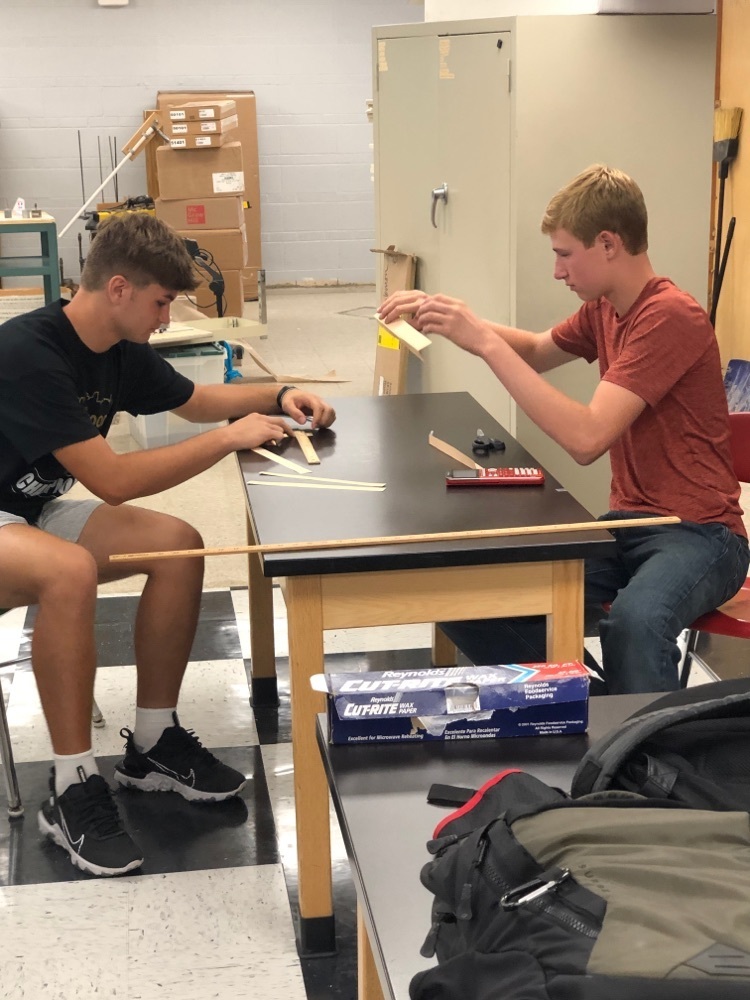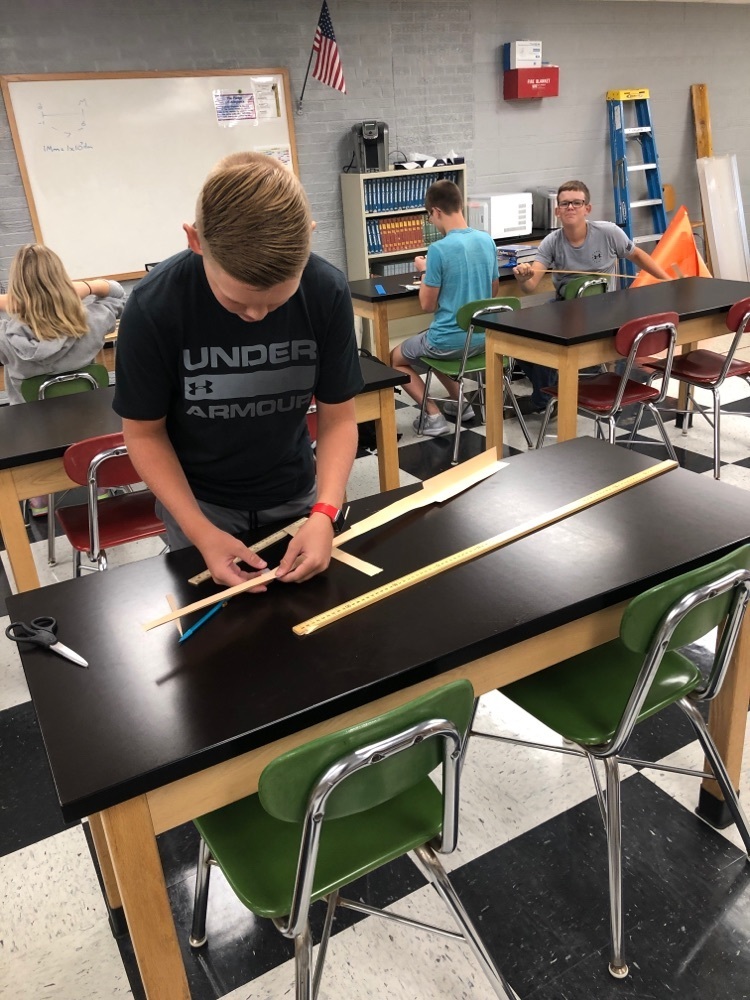 Science Fun! Applied Science is researching how well different soaps BUBBLE. We tested 5 soaps 5 times each, calculated averages, and created charts and a graph! Definitely entertaining while learning!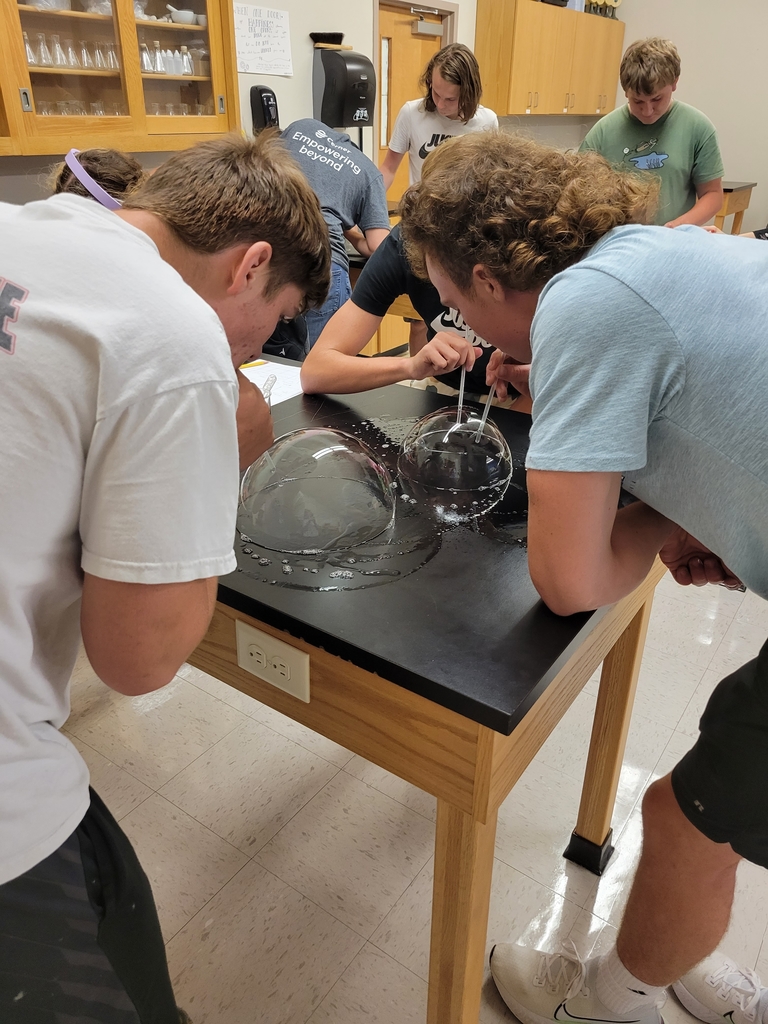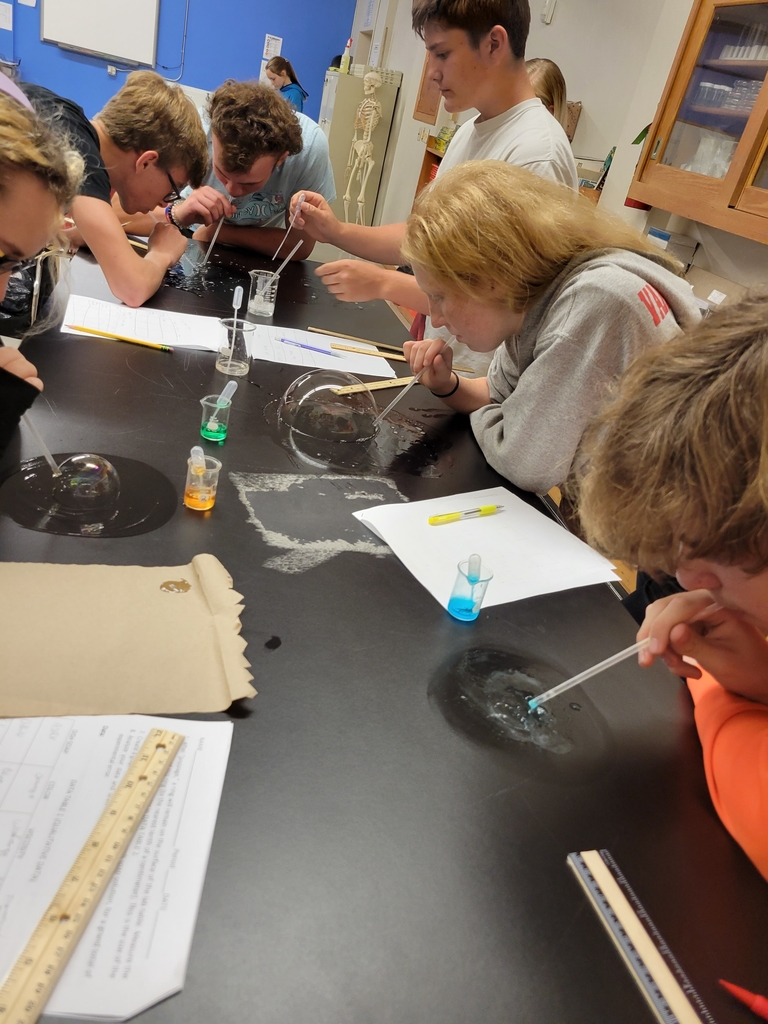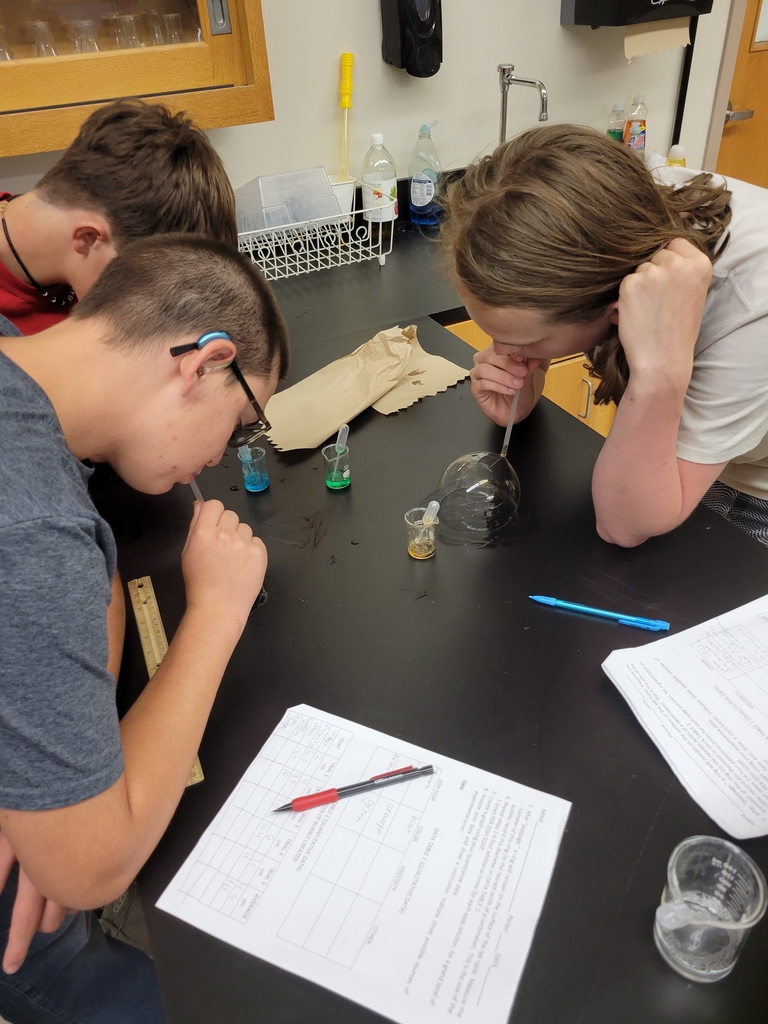 The seventh grade is practicing the scientific method and investigating bath bombs.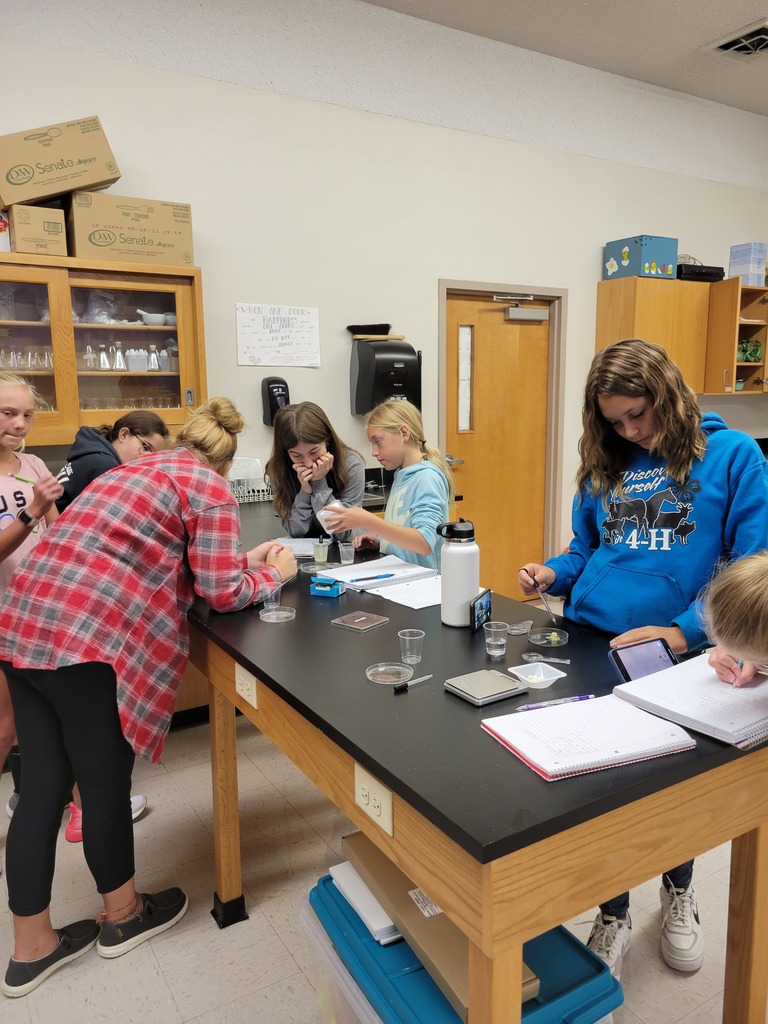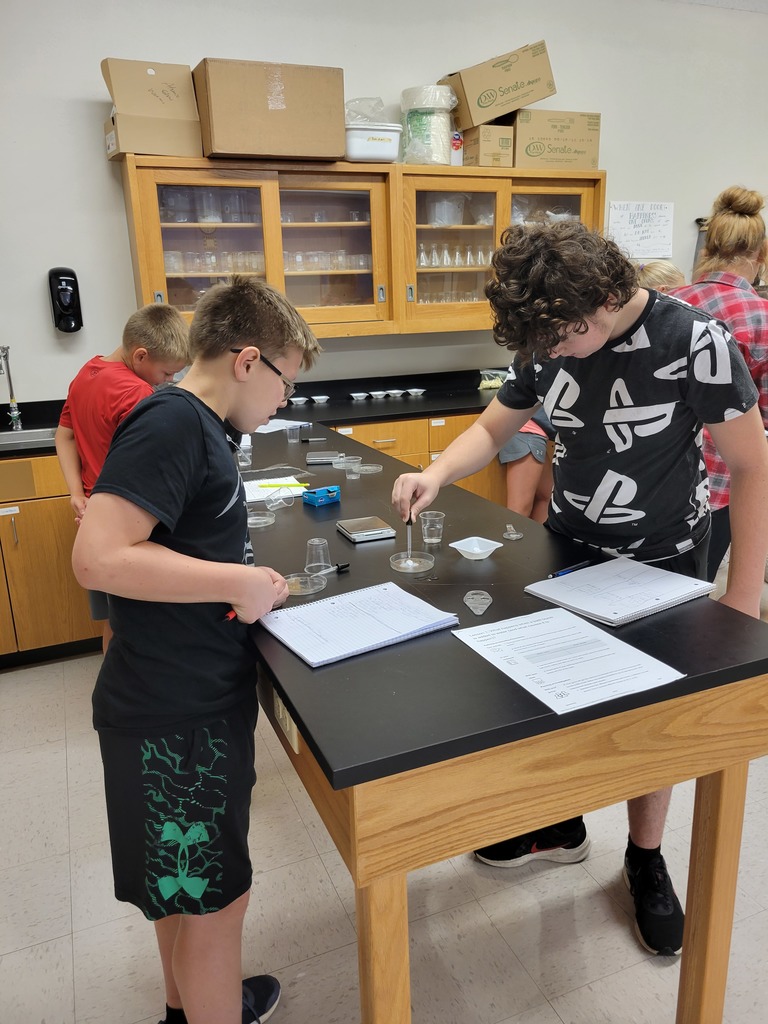 On Friday, the elementary had a fun back to school assembly where Mr. Wiedel introduced the new students to the school and reviewed the Titan Way: be safe, be respectful, be responsible, and be engaged! There were some pretty great carnival games involved!
Mrs. Bulin's pre-algebra class did a puzzle activity today to work on teamwork. They were also able to see how seeing the whole picture is beneficial and learned some strategies to help them do just that!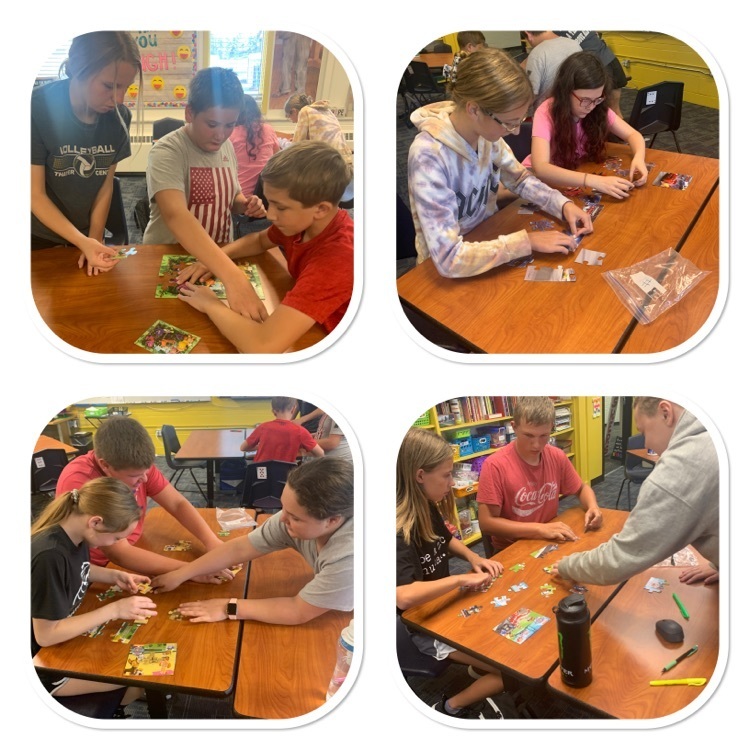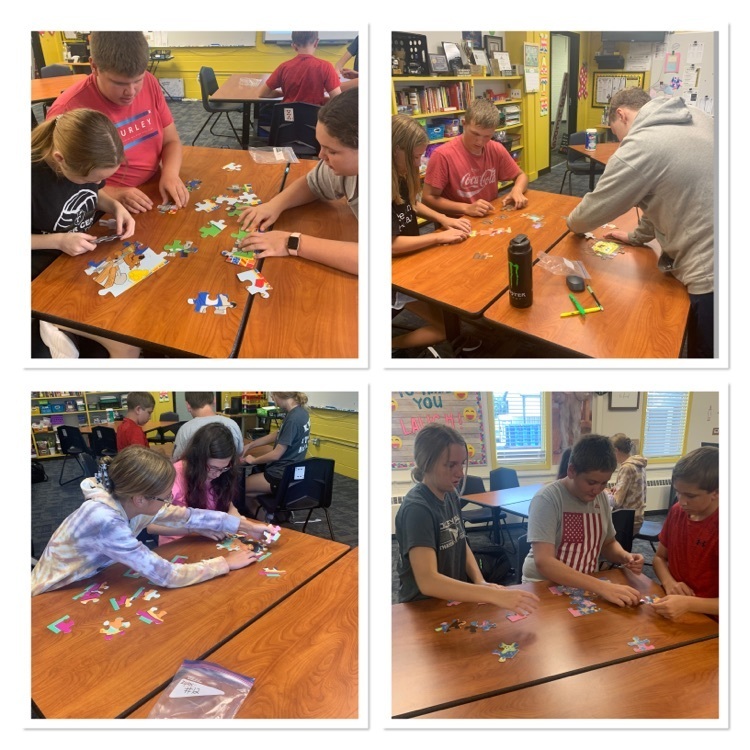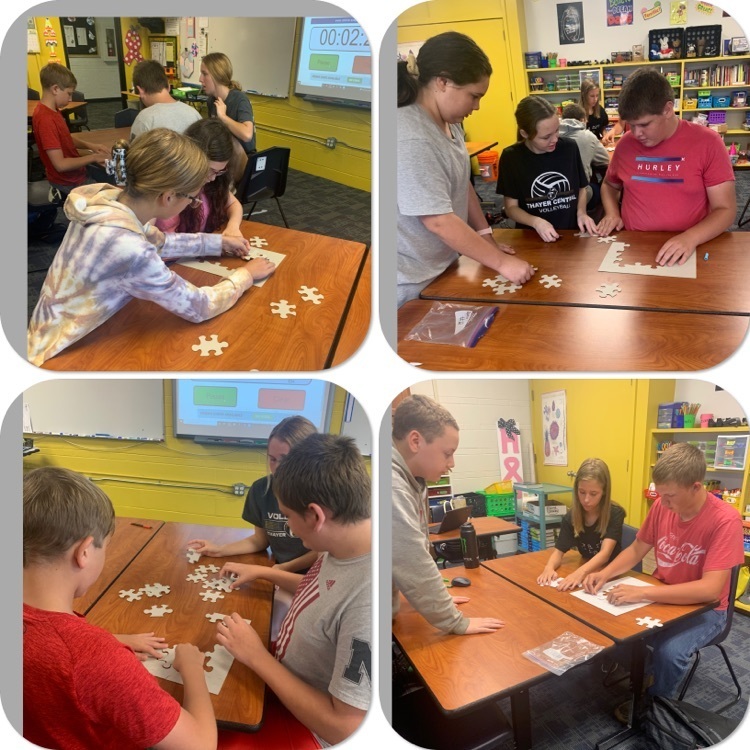 Our Torch Photography site has been updated to include HS Football, HS Volleyball, and HS/JH Cross country pictures. Don't forget to crop your photos when ordering, and if your order is over $30 you may use the coupon code: save4 to save on shipping!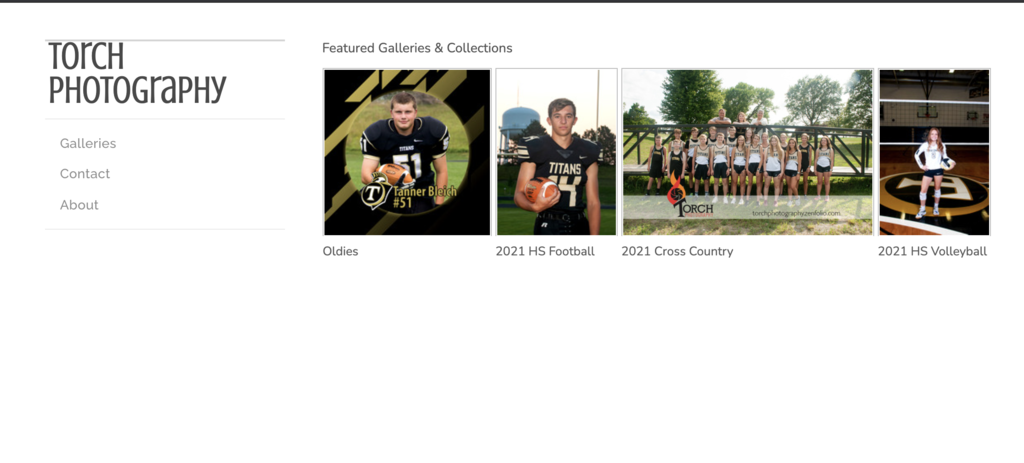 No time to cook on Friday? Join us for the Student Council Back-To-School Barbecue before the pep rally and parent meetings. The Student Council members certainly appreciate your support!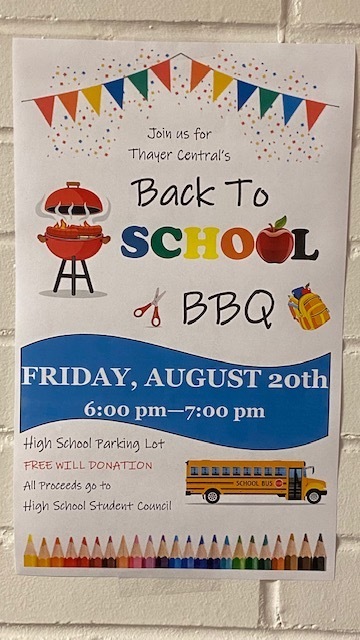 A beautiful morning for the 1st day of school at Thayer Central. Students and staff getting ready for the day as we learn about Being Safe, Being Responsible, Being Respectful, and Being Engaged. AKA - The Titan Way!!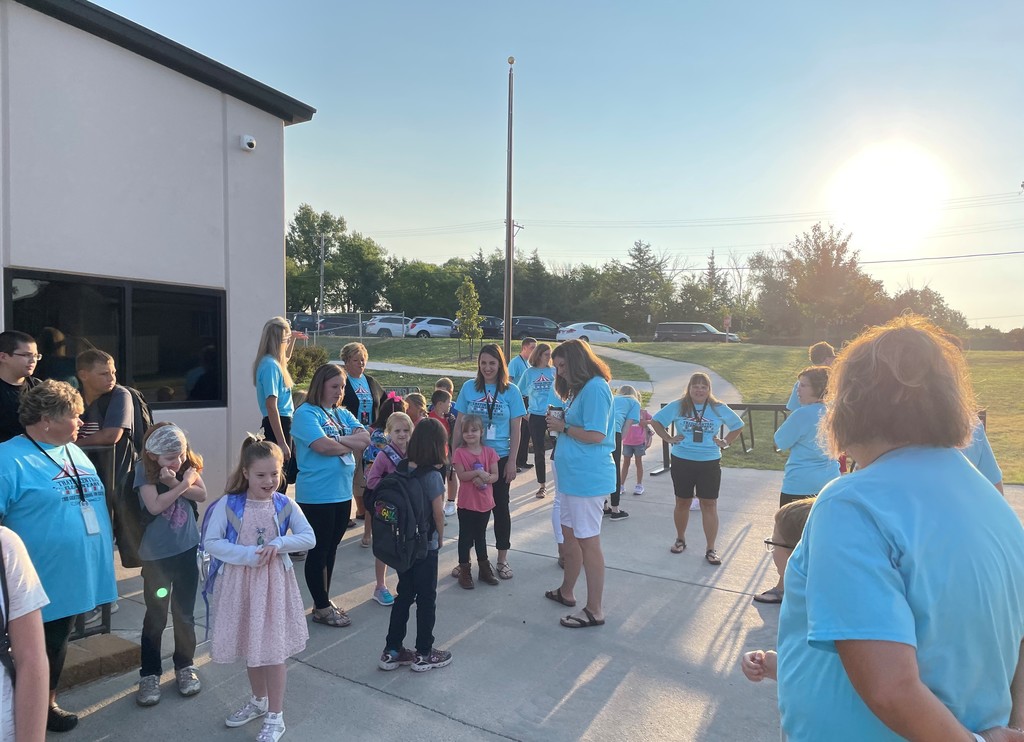 Another big crowd at the Thayer Central Sneak Peek night. Amazing how they all grow over the summer. So blessed to be a part of this family.#titanway