8th graders are crowned the champions after going 7-0 at the NAMI Junior High Quiz Bowl in Seward. #titanway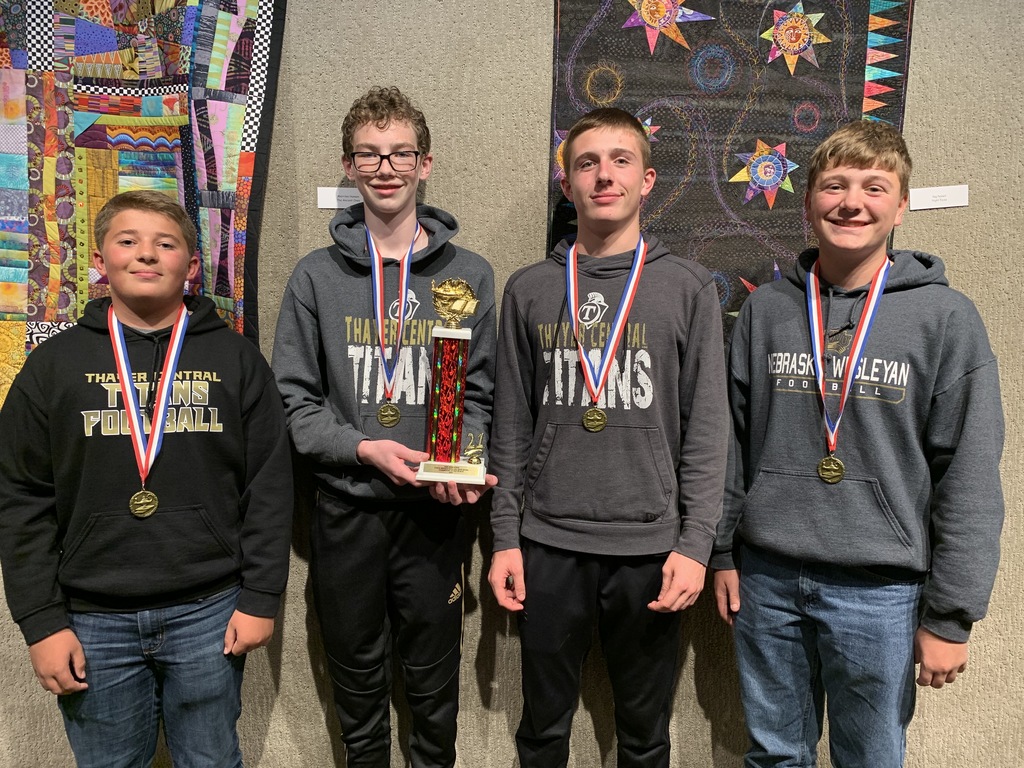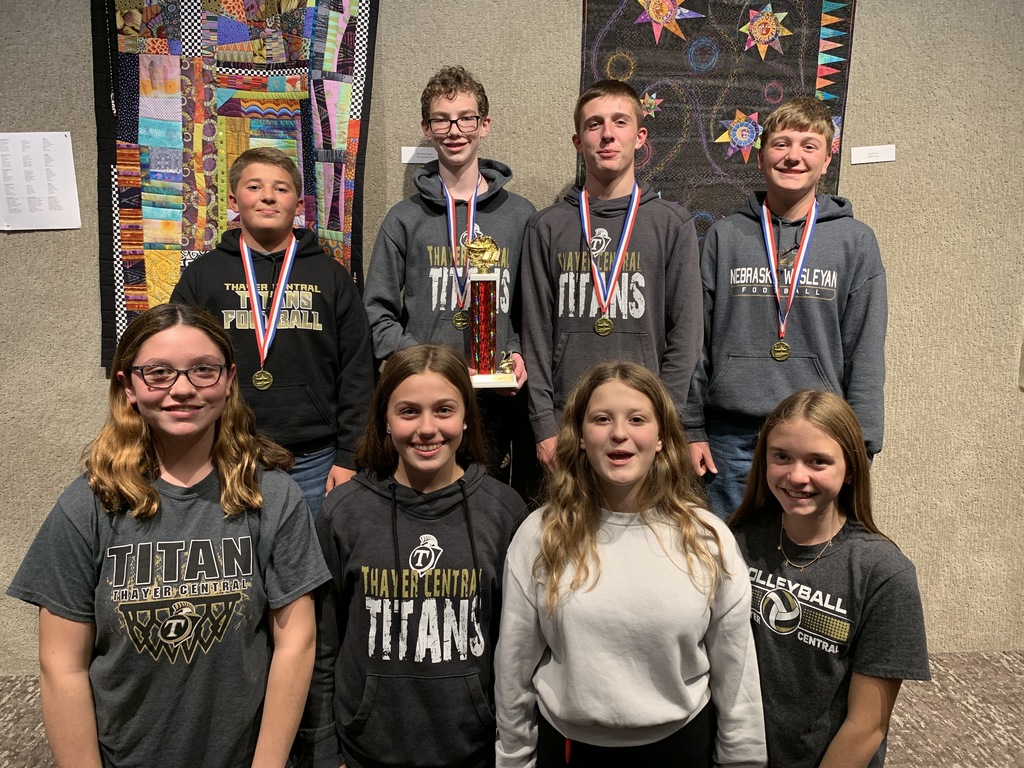 Titan esports Rocket League team competes tonight at 6:00 for their chance to go to the state playoff finals at Concordia University! Watch live on our Twitch channel:
https://www.twitch.tv/tctitanesports2
Junior History Trip to KC US Mint, WWI Museum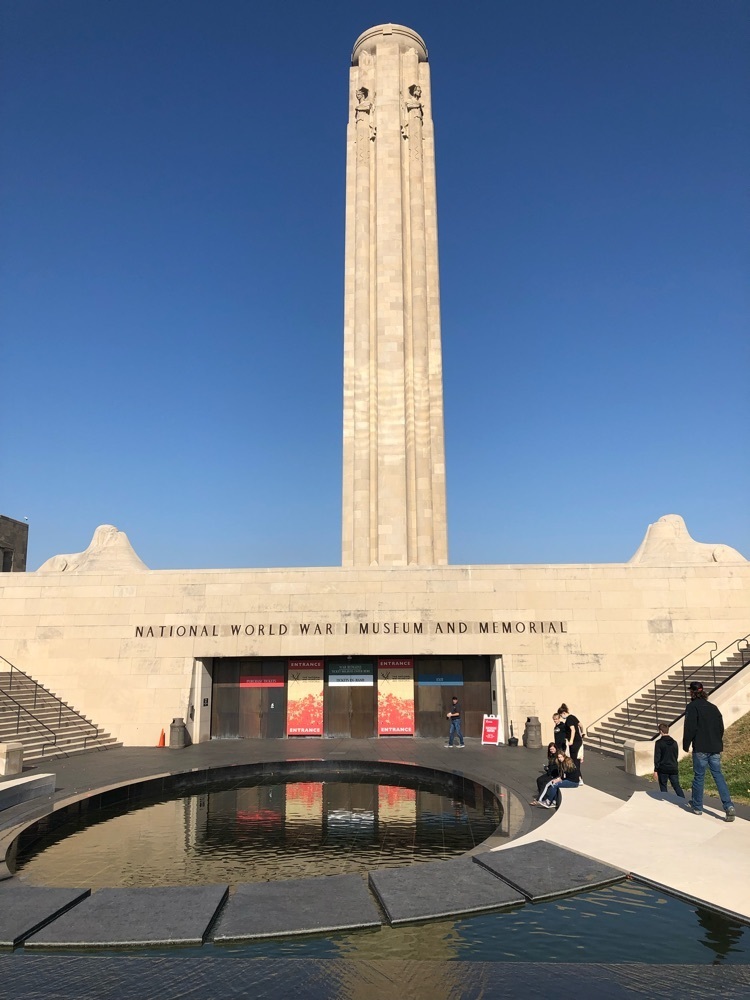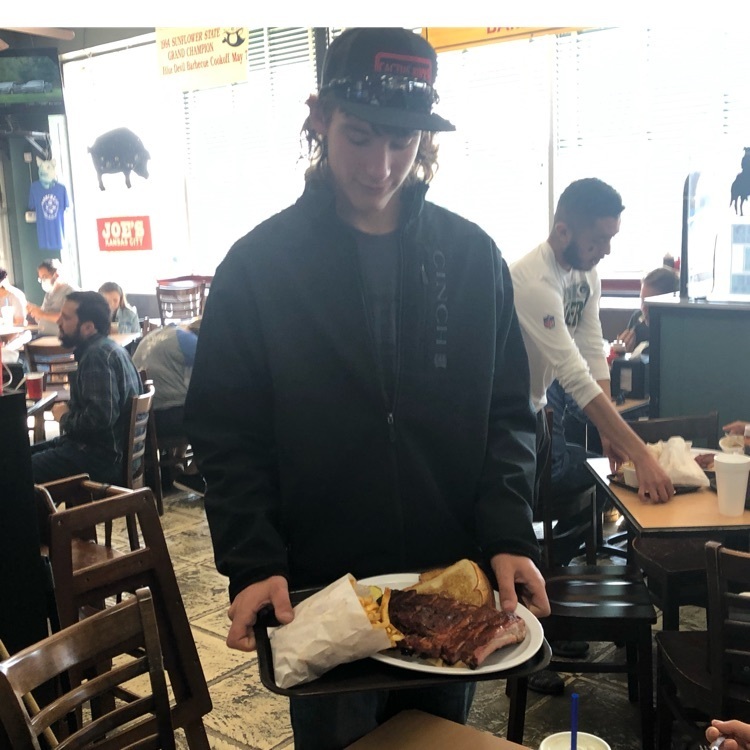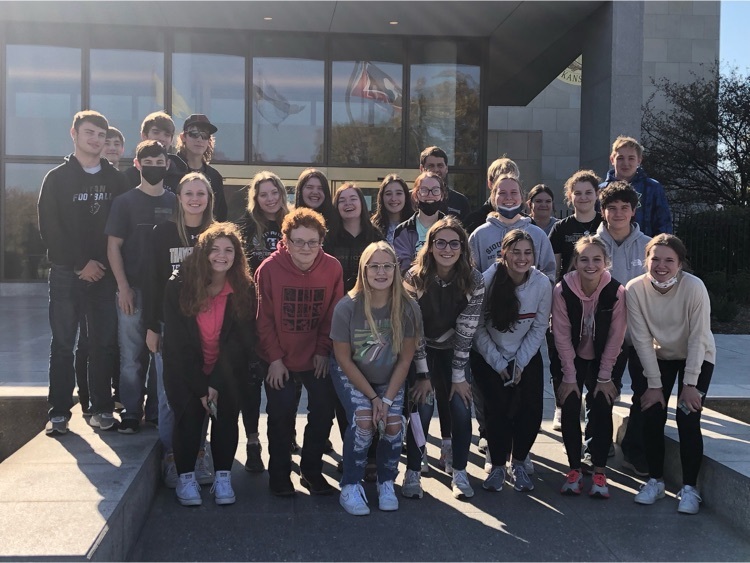 How long can a ping pong ball and parachute stay in the air? Triston's went for 17.66 seconds.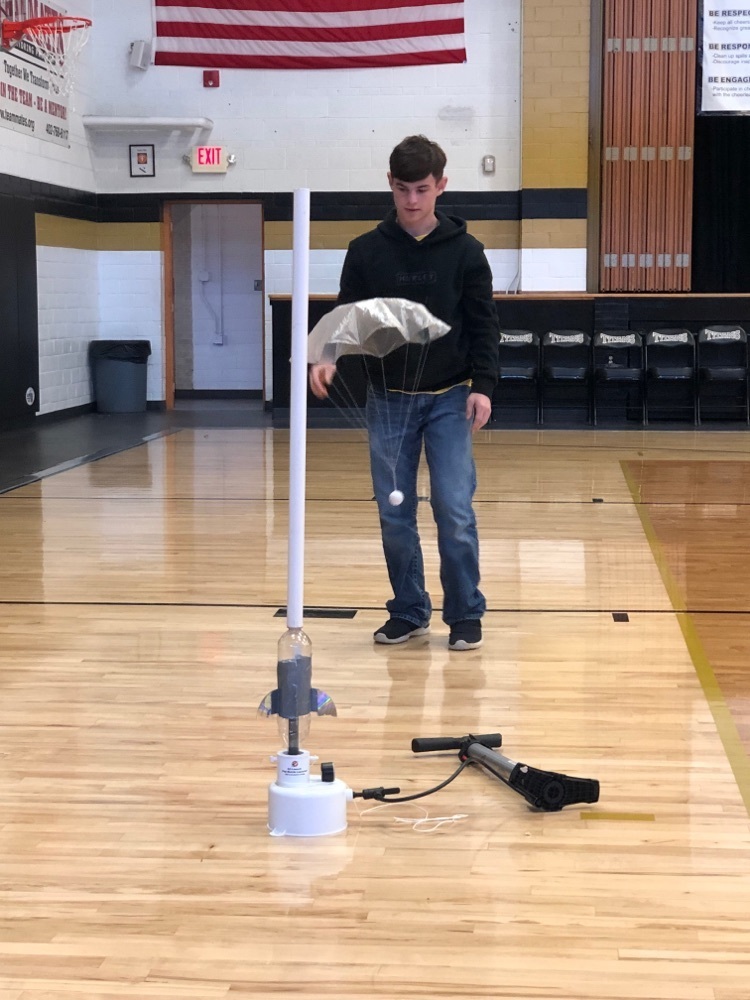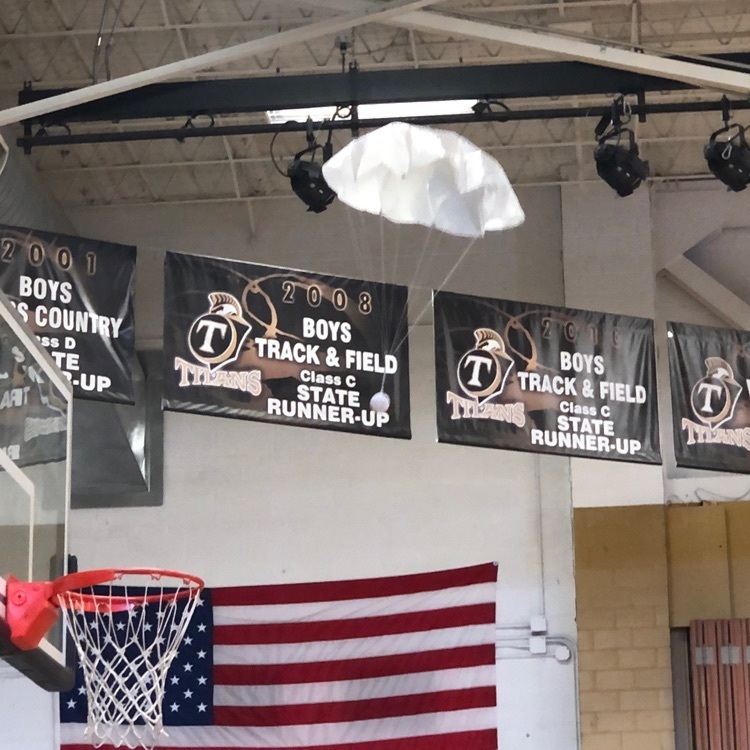 JHGBB Game Time Change Note that the JHGBB game at Fairbury on Thursday, November 11th will start at 4:30 instead of 6:00 (as listed in the Titan calendar). The game will be held in the '89 gym located on the JH/HS Fairbury campus.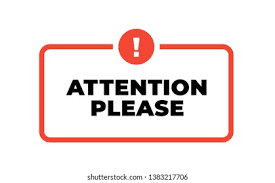 Thayer central 8th grade singers rehearsed all day and performed a concert at the Tri County JH Vocal Clinjc on November 4th. Great job, singers! L-R back to front: Wyatt Winans, Kaitlynn Cast, Piper Havel, James Bonar, Kaelyn Buster, Katelynn Rogers, Miley Smith, Bella Lindeman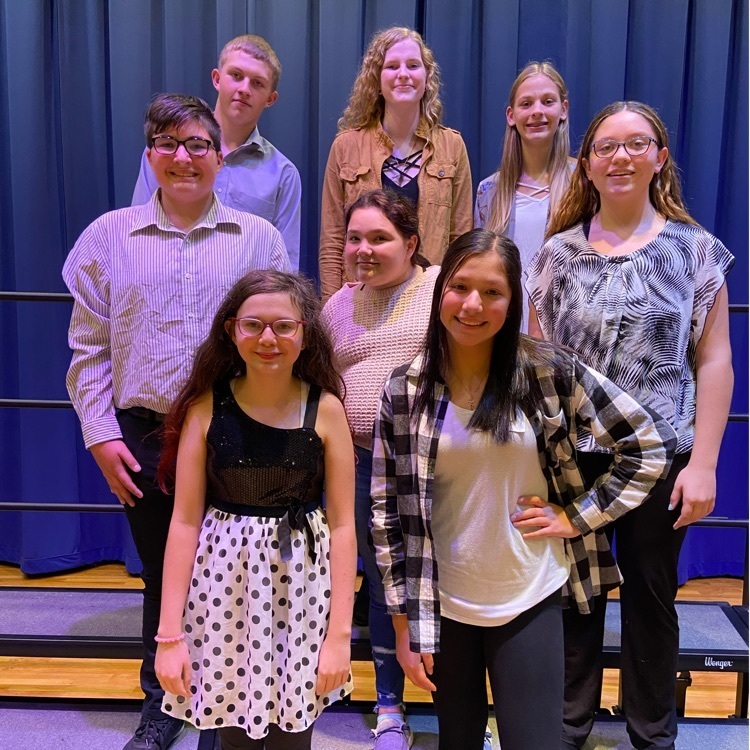 The Thayer Central Veterans Day program is Thursday, November 11th at 2:00 pm in the high school gym. All are invited to honor our area veterans. A reception will be held for veterans and their families after the program.

TC Elementary students reached 100% of the students meeting their AR goal for Q1. The students got to go to Roca Berry Farm for a fall fun day. Shown here are the top students in each classroom. Nora P. led the way this quarter earning 72.9 pts. Congrats to all of the students!!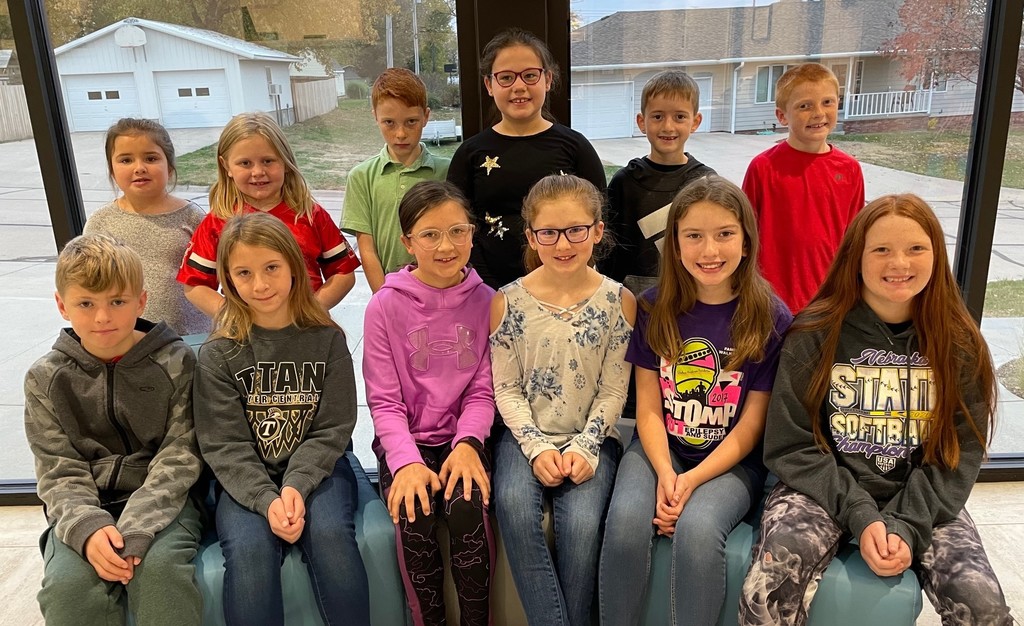 Tonight TC esports played and won round one of state playoffs!! Rocket League team 1 defeated Winnebago 3-0 to advance to 2nd round, and the Overwatch team defeated Falls City to advance to the final 4 @ Concordia University on Nov. 20th!!

Congratulations to the 6th and 5th graders for finishing 1st and 2nd, respectively at the Southern Nebraska Elementary Quiz Bowl contest!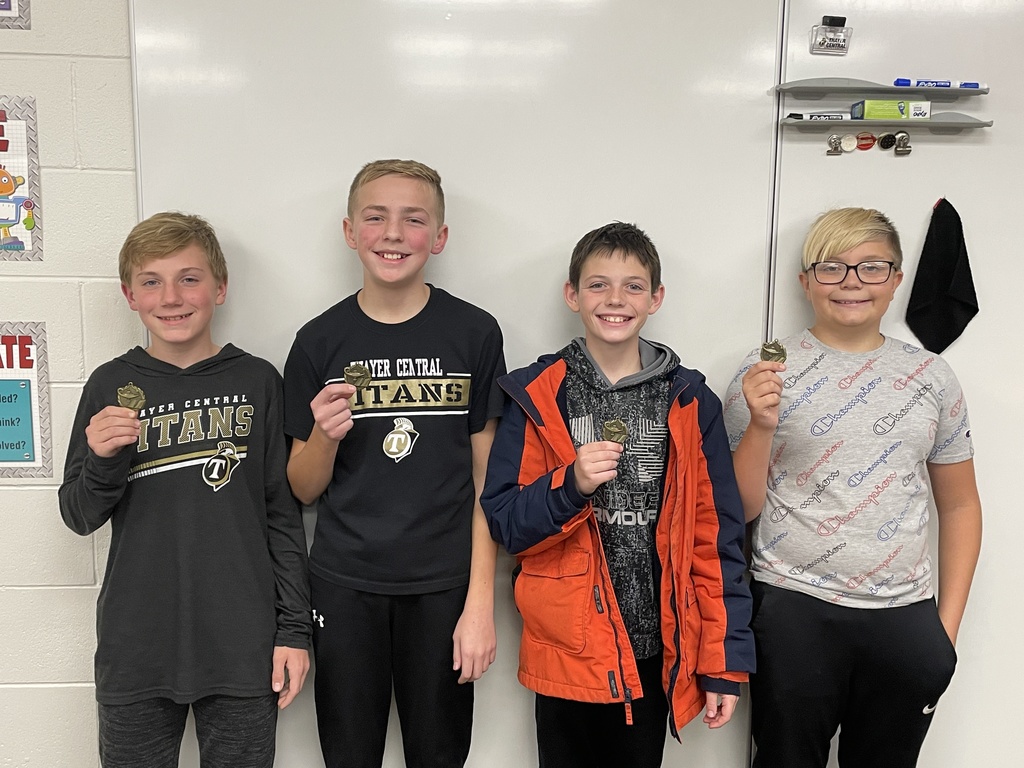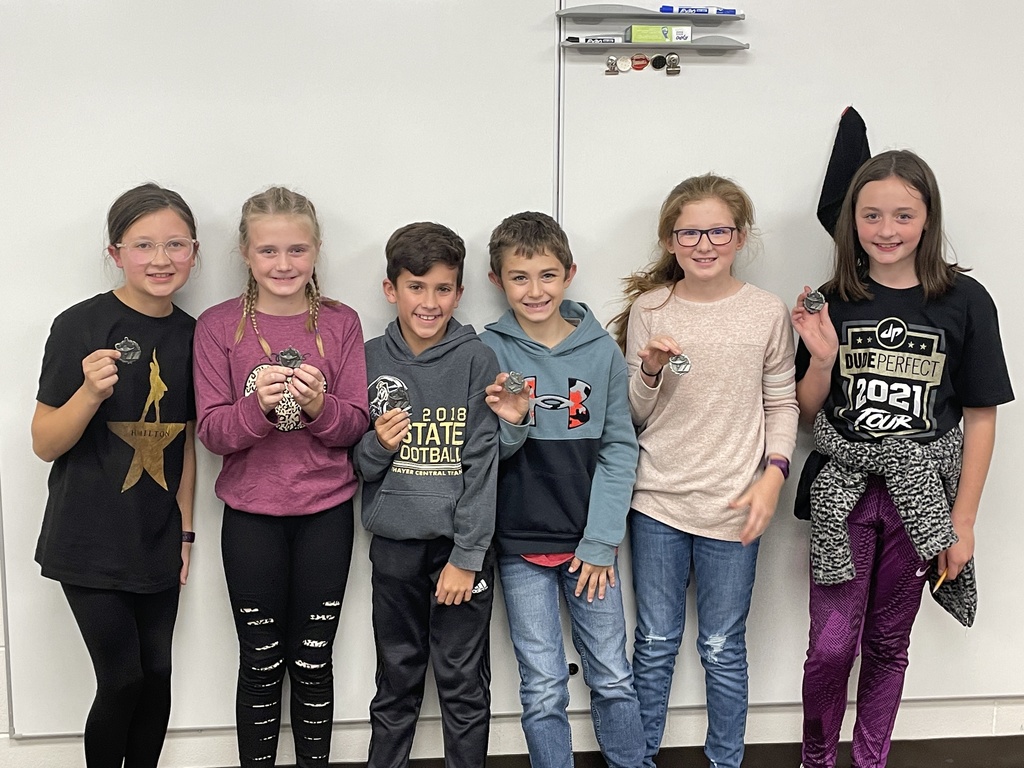 The Thayer Central NHS is helping out at the Trunk or Treat downtown. #tctitanway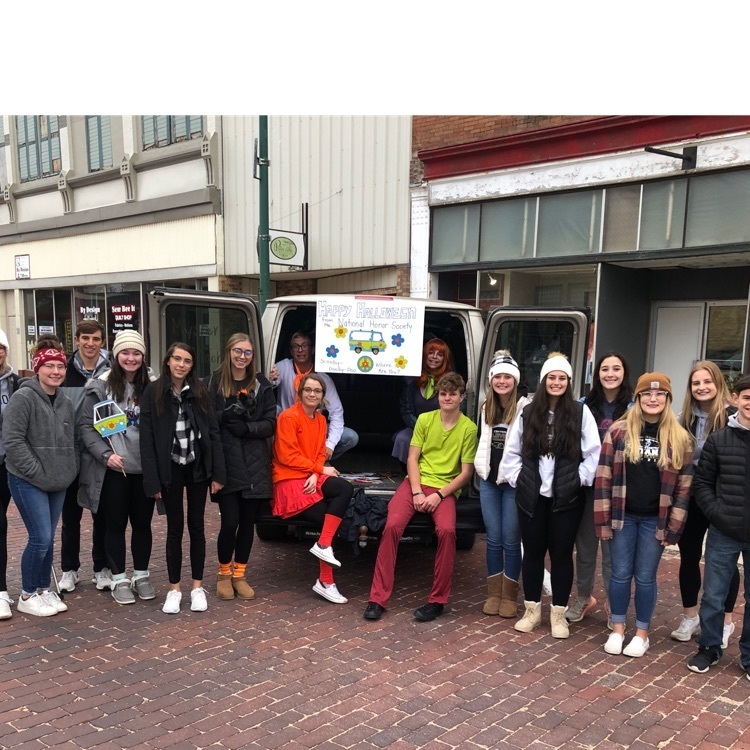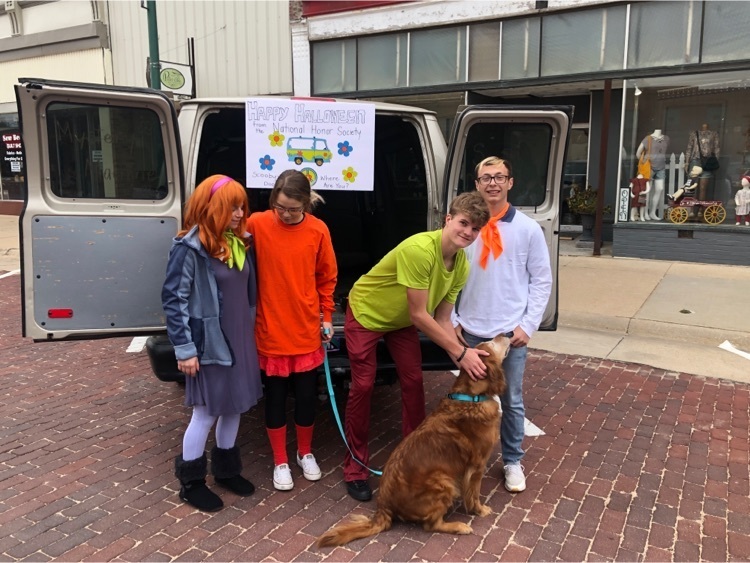 💛 Six FFA members spent a couple hours practicing their Livestock Judging Friday afternoon. 🐮💙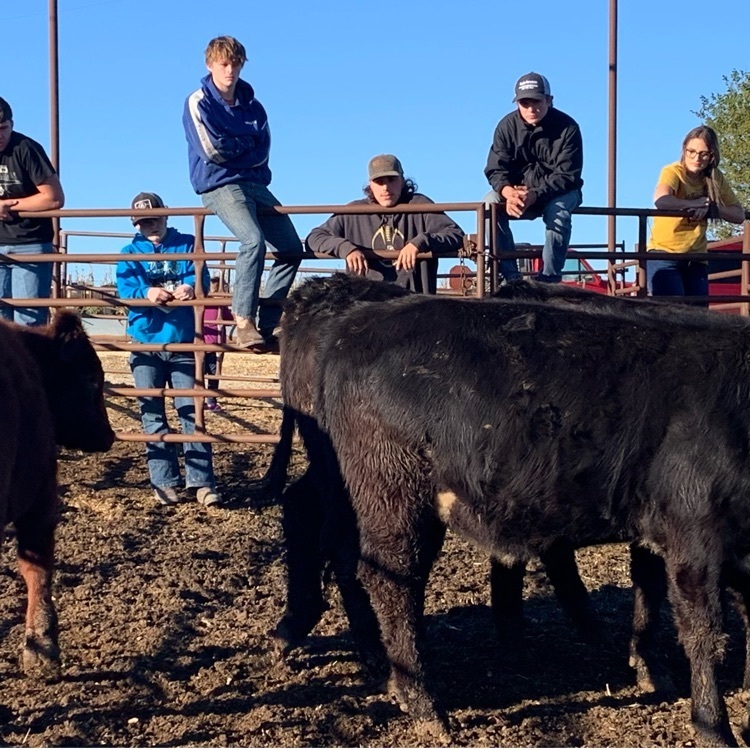 Happy Halloween from the TC Junior High! Locker decoration winners were Addie, Tori and Bella!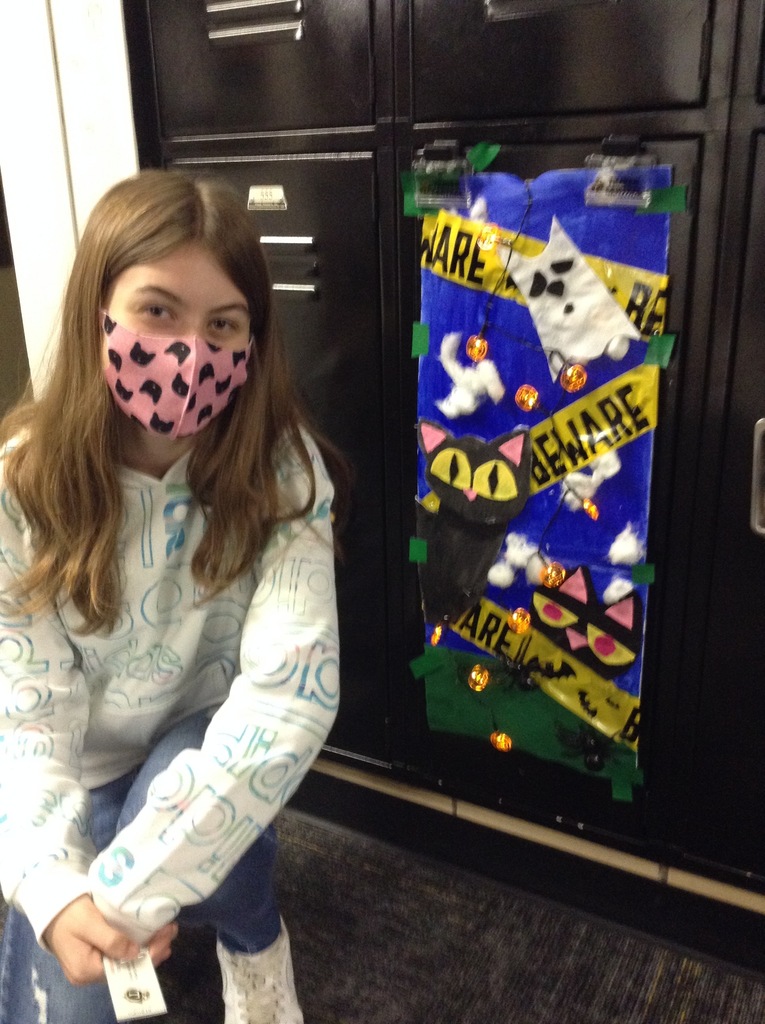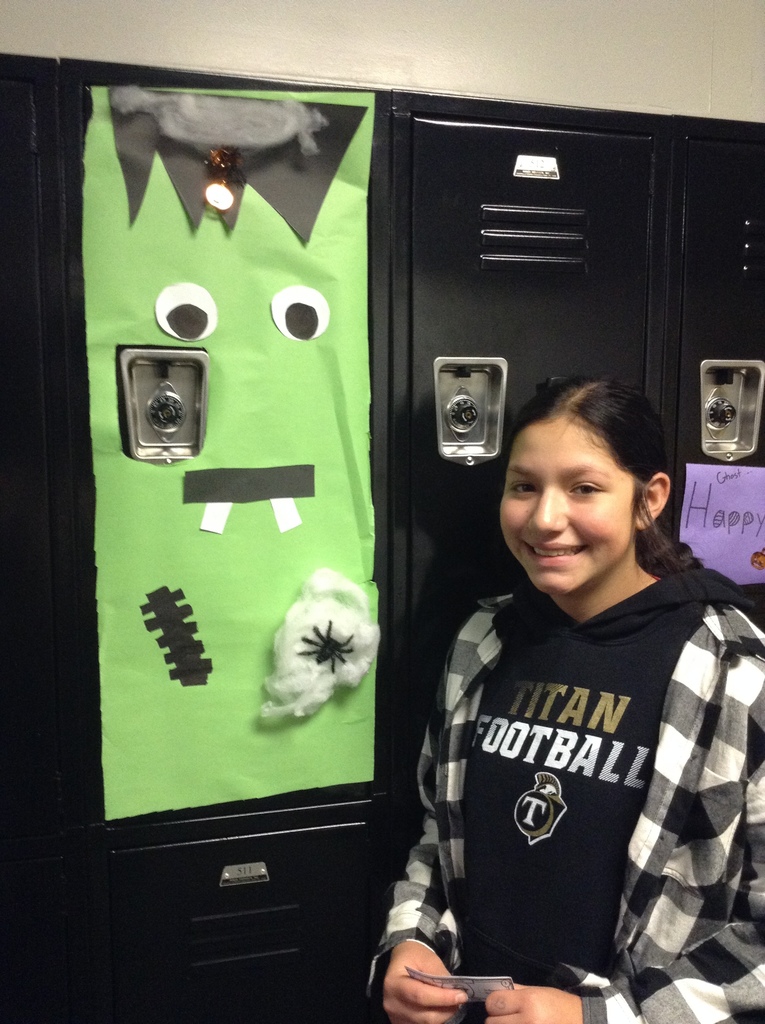 Using straw rockets to study parametric equations in PDM.

The 8th grade Careers class talked about influences in life. Using a candy corn theme, students displayed influences that can be visible while other influences are not visible but still making an impact on them.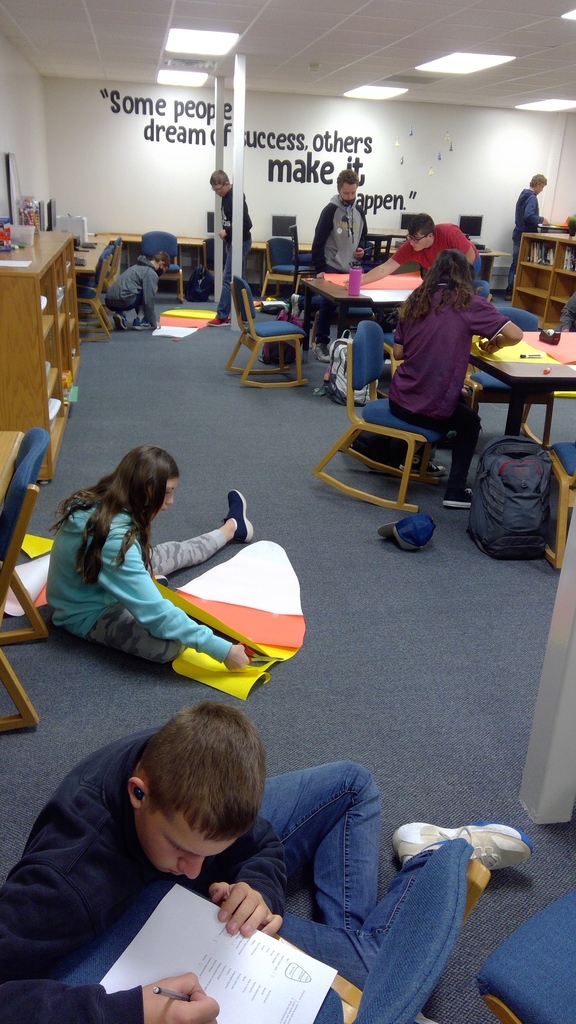 --TC Junior High girls basketball fans-- Please use this link below to order your shirts. The junior high and high school teams will be using the same design but we ask you just order for junior high at this time to ensure the fans and players will have their shirts in time for their first junior high game on Nov. 11. The store will re-open at a later date to order before high school season starts. Thank you!
http://shop.hebronsportshack.com/ladiesbb/shop/home


Thayer Central Community Schools: Building Cleaner/Custodial Position: Thayer Central Community Schools is seeking applications for a full-time position as a cleaner/custodian beginning immediately. This position offers a competitive rate of pay and benefits. This position is a 40 hour a week, year round position. Please contact the Business Office in Hebron for an application and send completed applications to: Randy Page Superintendent PO Box 9 Hebron, NE 68370

We met our AR goals! Then we had so much fun at Roca Berry Farms to celebrate!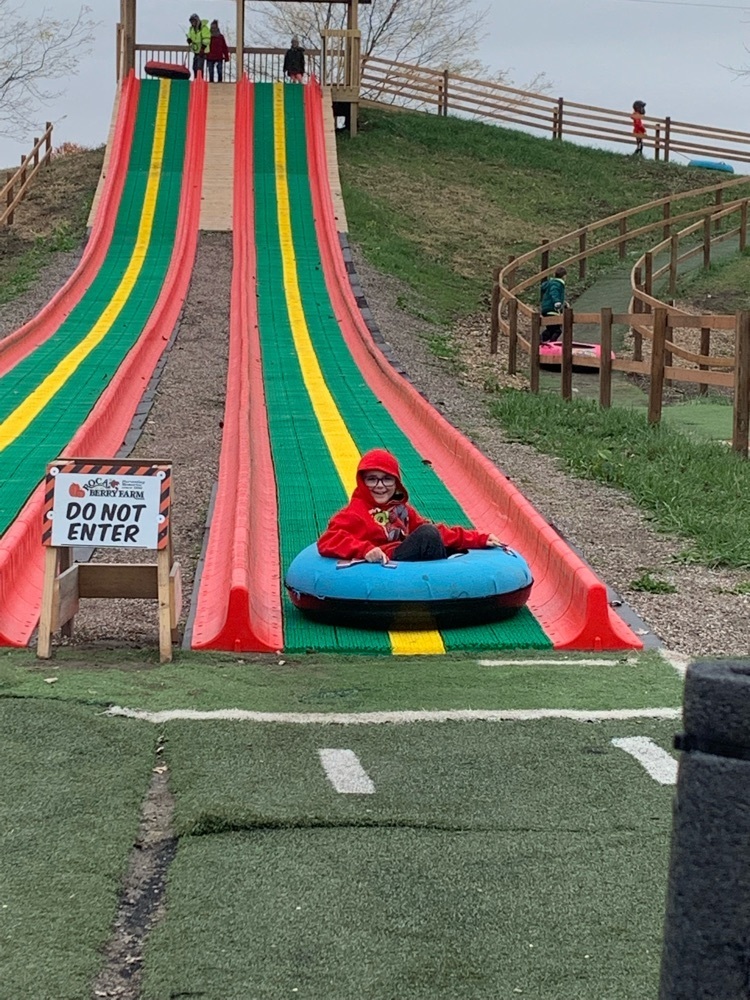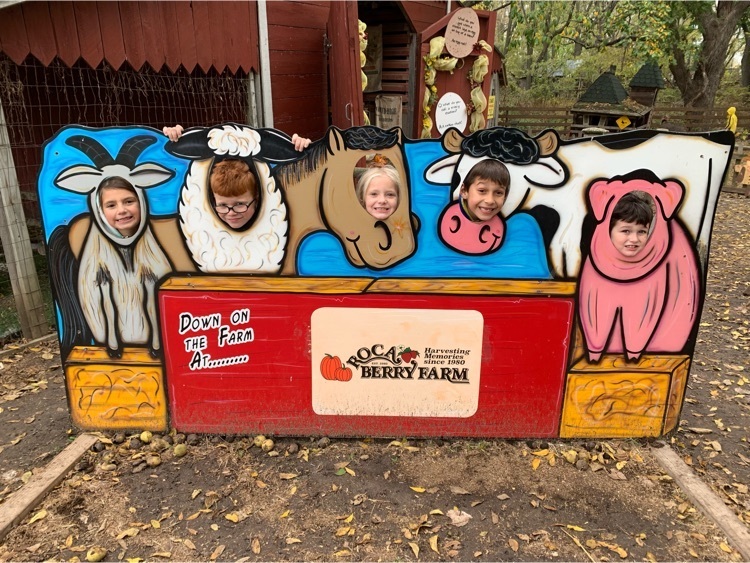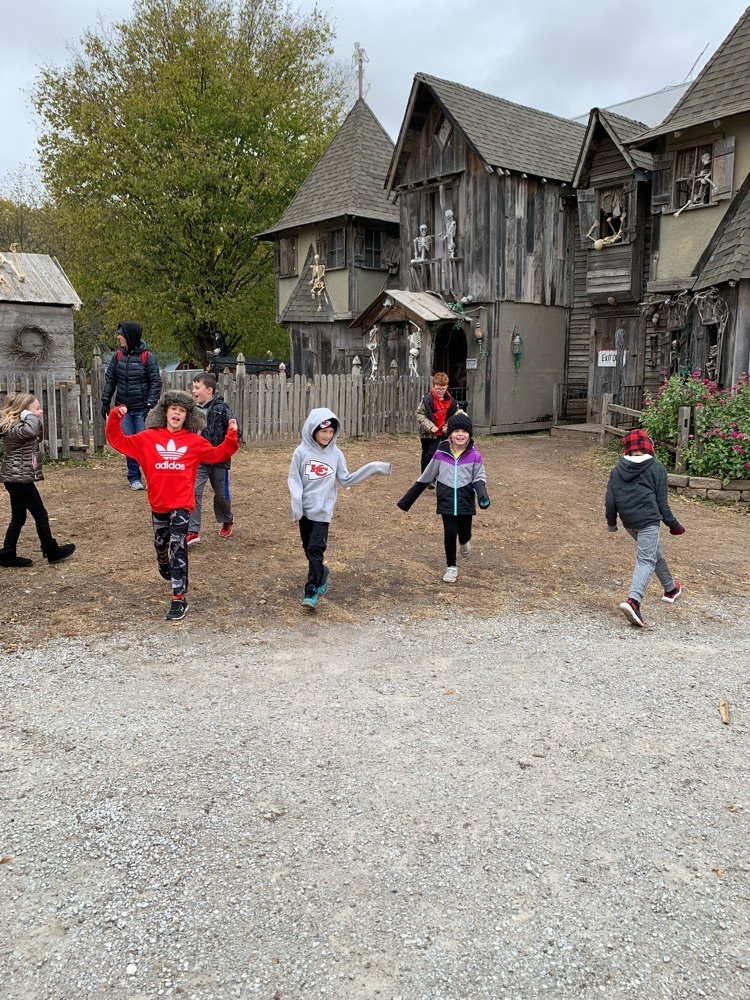 We beat the corn maze at Roca Berry Farm! #tctitanway