With all this wind, how do you "PASTA" the time? Why not build a Spaghetti Tower! Nice teamwork, Delainey & Nora!

Titan News 4-25 through 4-30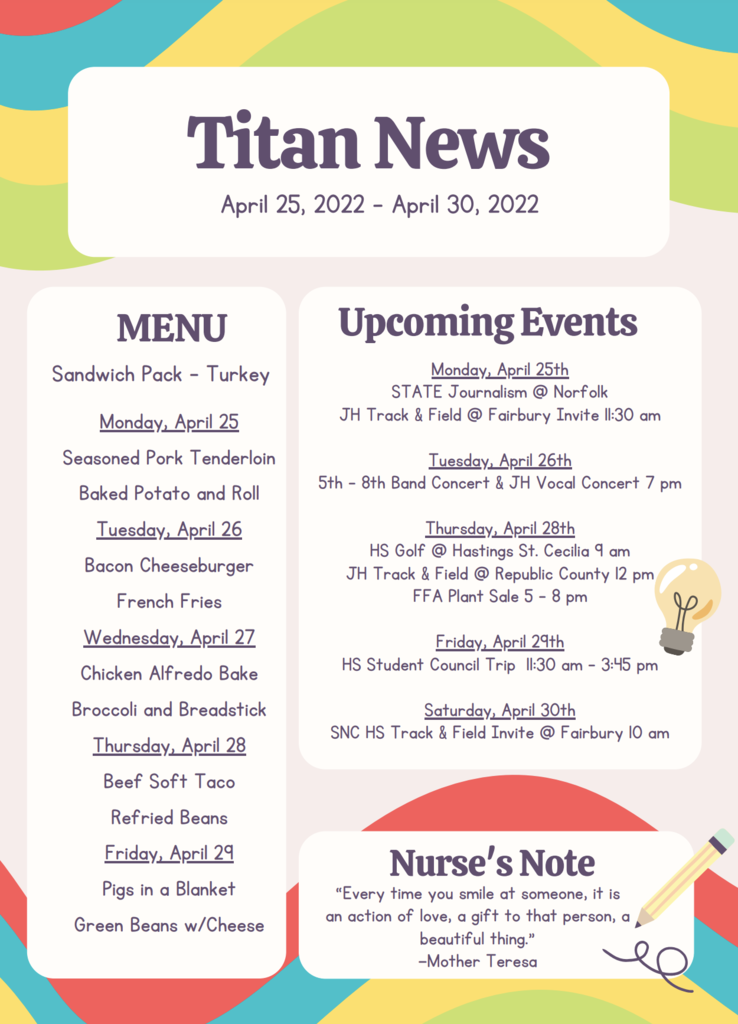 Incoming Thayer Central girl basketball players in grades K-5 be on the lookout for a basketball camp flyer in Friday Folders tomorrow! If you have any questions contact Coach Saathoff or Coach Havel!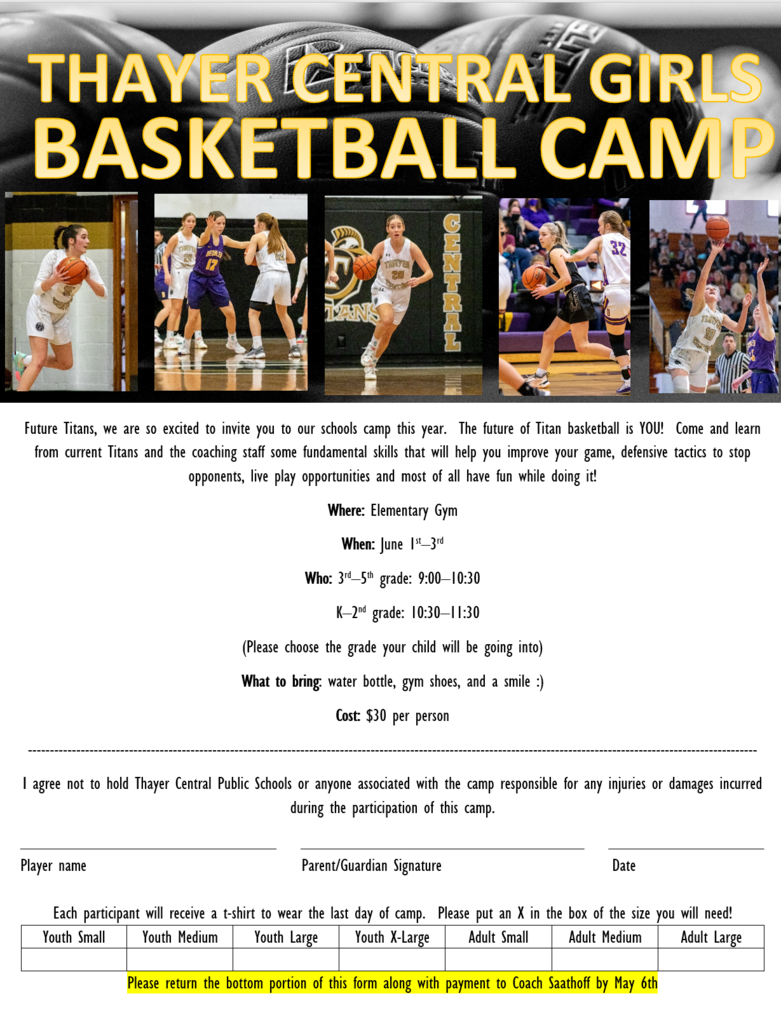 Elementary Principal, Kurk Wiedel, was presented a plaque for being the 2021-2022 Region 1 Elementary Principal of the Year. Congratulations to Mr. Wiedel!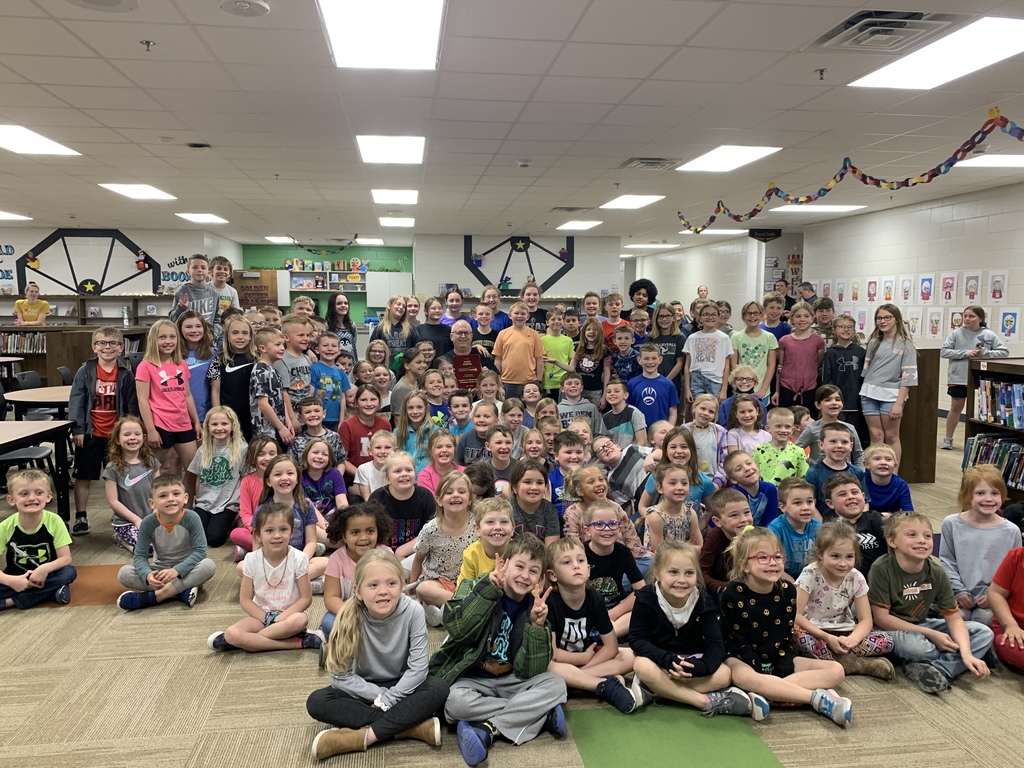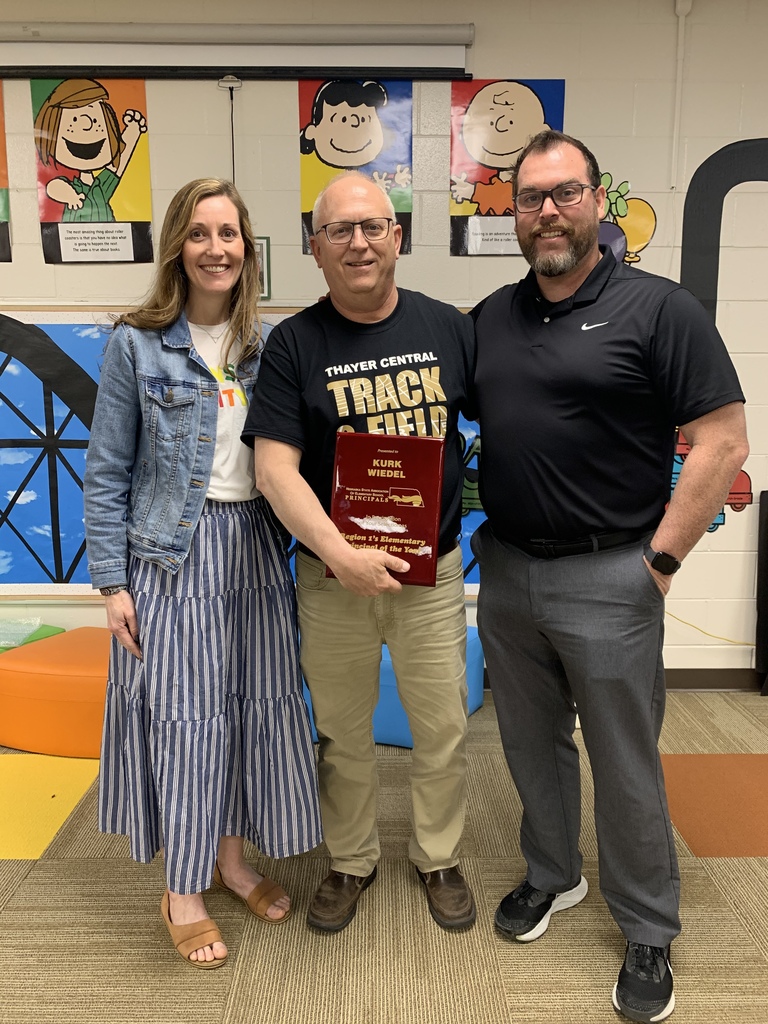 Titan News 4-18 through 4-23

We might not know yet what Mrs. Baden's next project will look like, but the second grade enjoyed working with the older grades to paint a flower today!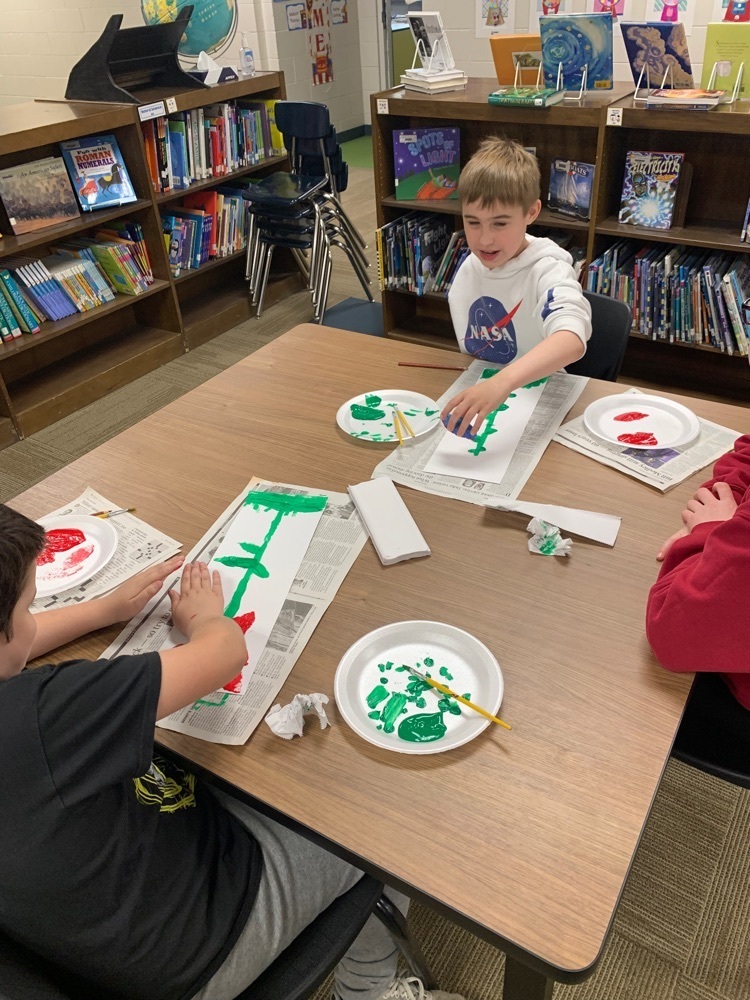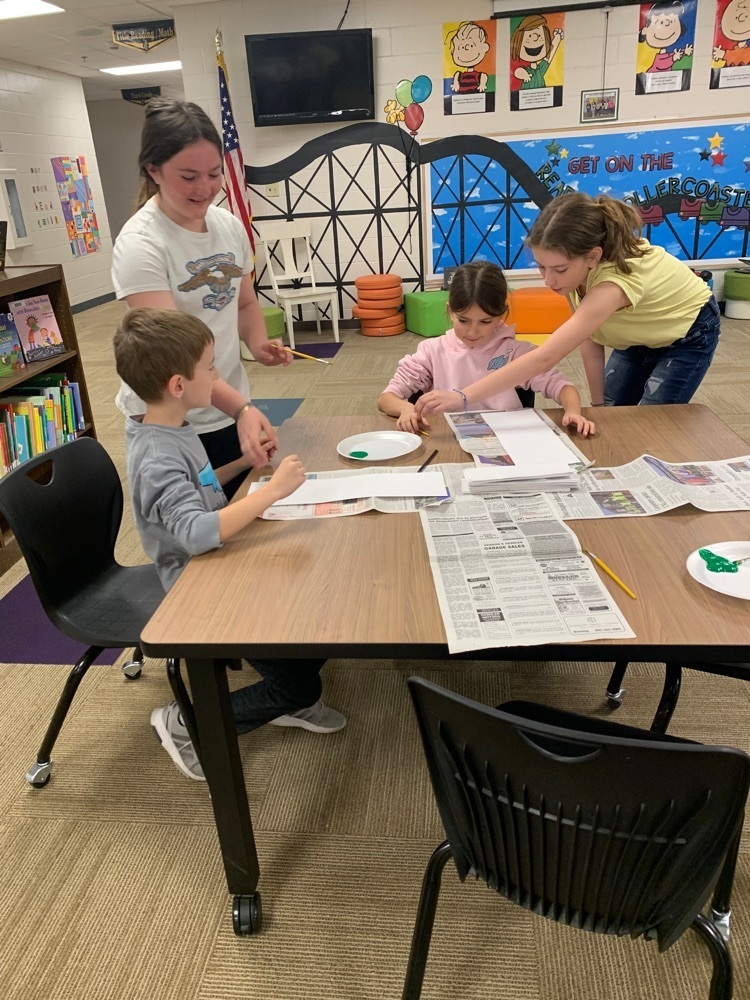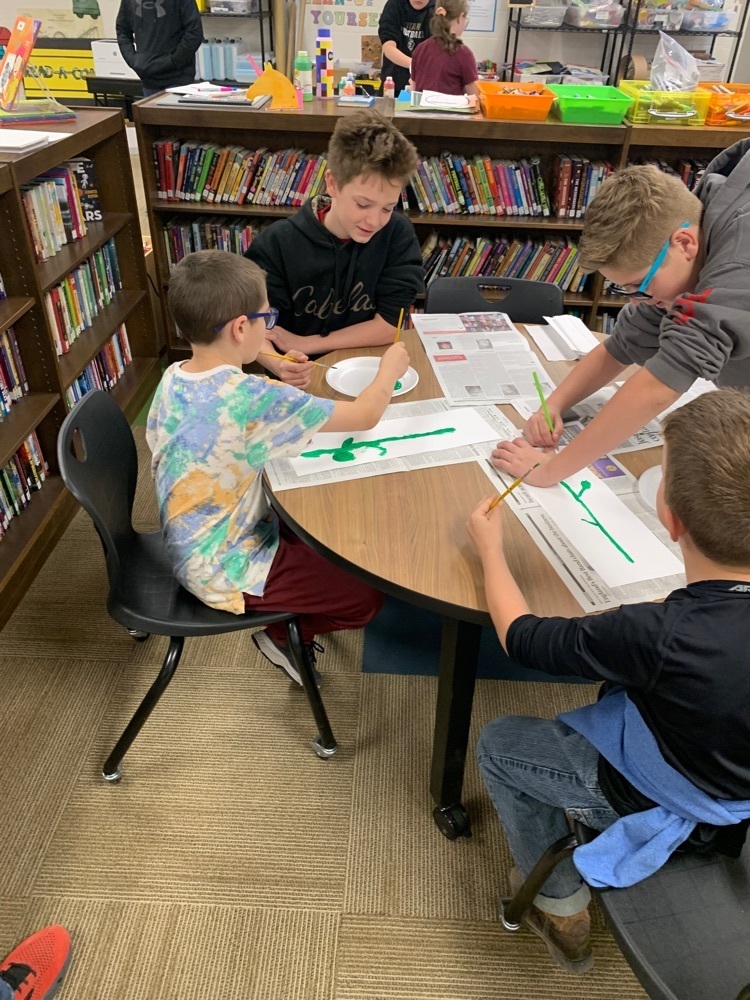 Skills USA State Leadership Conference kicked off their opening ceremony this afternoon. Tregan Johnson represented TC by accepting our chapter award for Largest Membership Increase for 2021-22!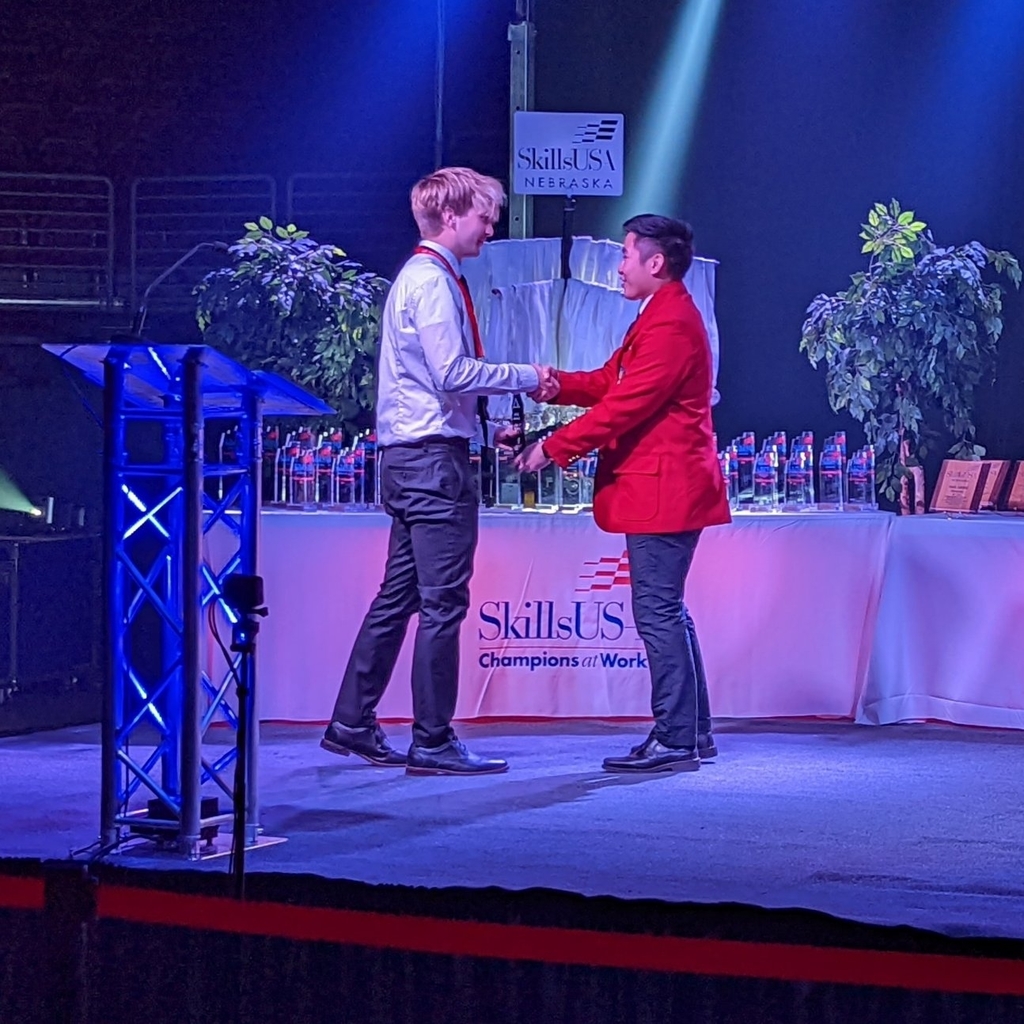 Seven personal bests after the Wood River invite.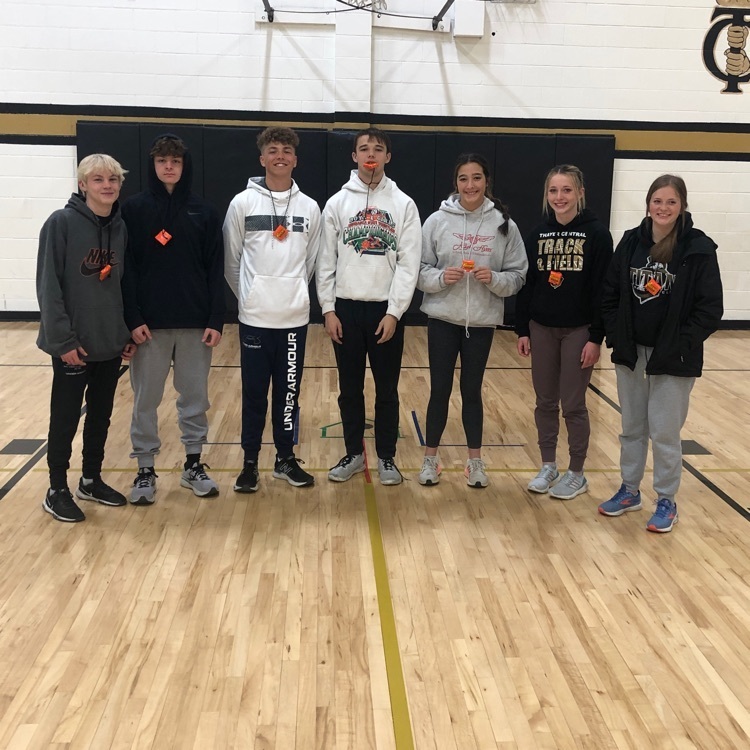 💙💛Good luck to the Natural Resource team and to our Extemporaneous speaker who also compete today at State FFA Convention in Lincoln!!!! 💛💙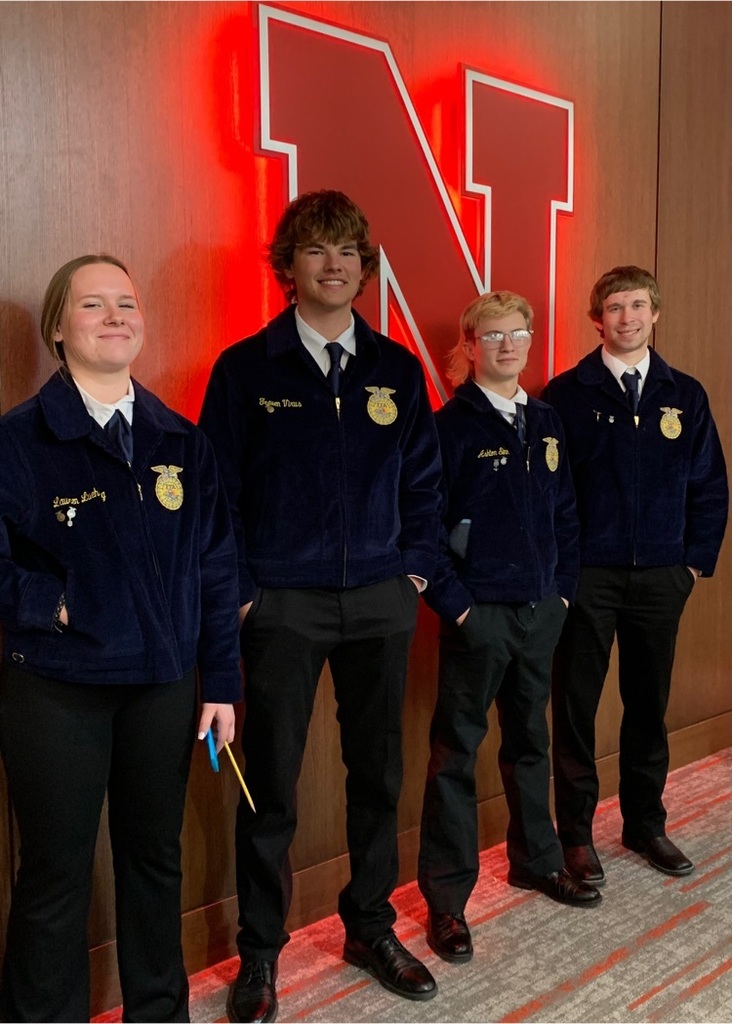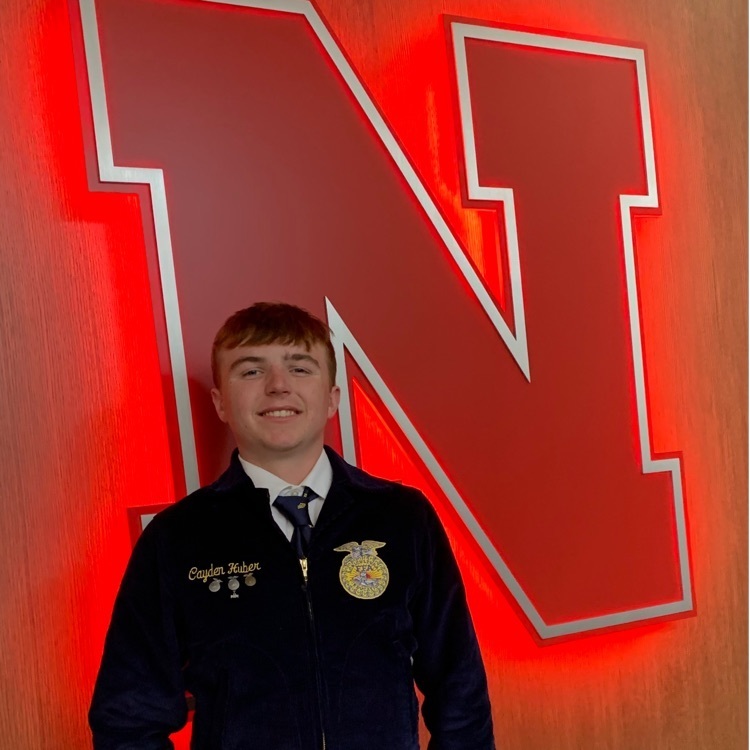 ESU 6 JH Quiz Bowl Runner-ups!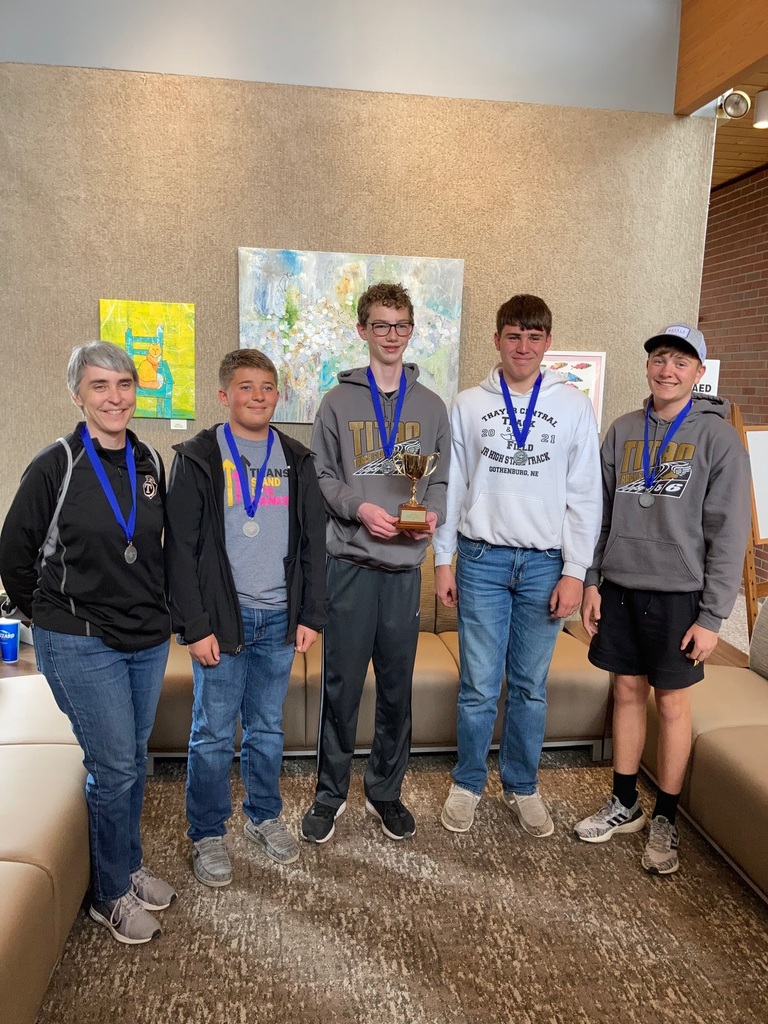 The JH Track Meet that was schedule for Thursday, April 7th at Thayer Central has been postponed due to weather/high winds. We have scheduled the make-up date for Wednesday, April 20th. The start time will be moved up to 10:00.
💙💛The Floriculture team is ready to compete this morning at State FFA in Lincoln! Good luck!!!! 🌸 🌹

Titan News 4-11 through 4-16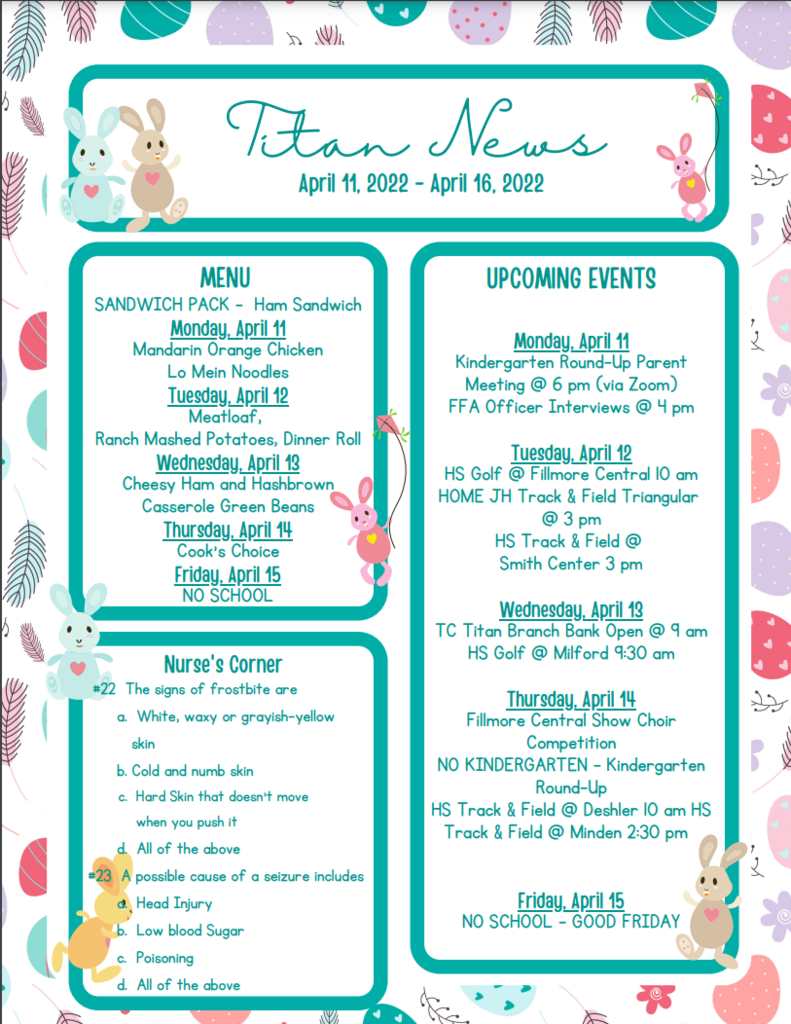 Congratulations to the Thayer Central boys basketball players who received post season awards for the 2021-2022 basketball season. Sam Souerdyke - SNC Conference 1st Team, OWH Honorable Mention, LJS Honorable Mention, and Hastings Tribune 2nd Team Duncan Wiedel - SNC Conference Honorable Mention and Hastings Tribune Honorable Mention Congratulations to these two and the rest of the Titans on a great season!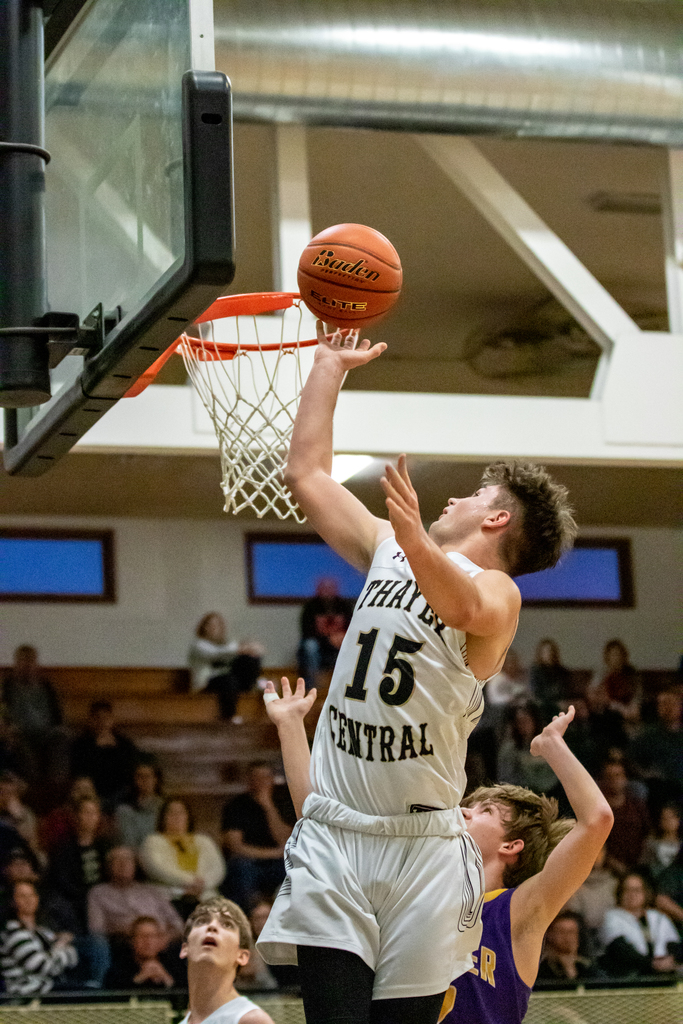 Prom pics have been posted on
https://torchphotography.zenfolio.com/
Make sure to crop your photos! And don't forget, if your order is over $30 you may use the coupon code: "save4" to save on shipping!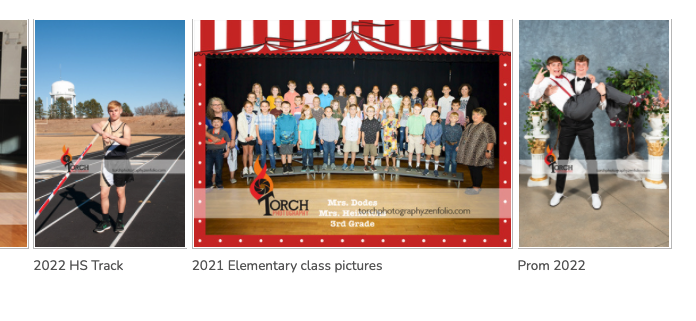 Ten 7th-8th grade students were accepted into the Meridian JH Honor Choir held April 1st. Well done Kaleb, James, Piper, Wyatt, Bella, Alex, Addison, Torrence, Mackenzie, and Aydrian! #titanway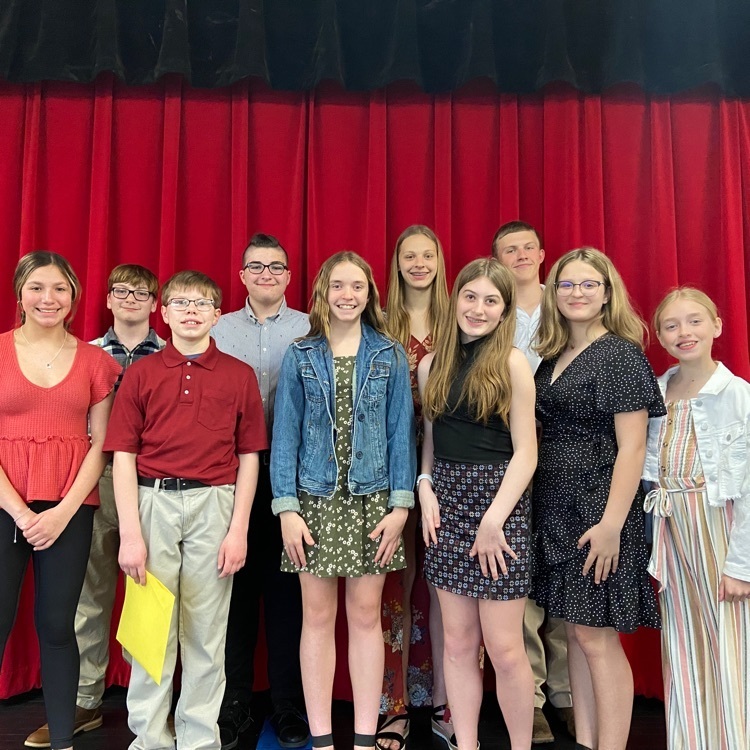 Thayer Central PB's for a great week of track meets! #tctitanway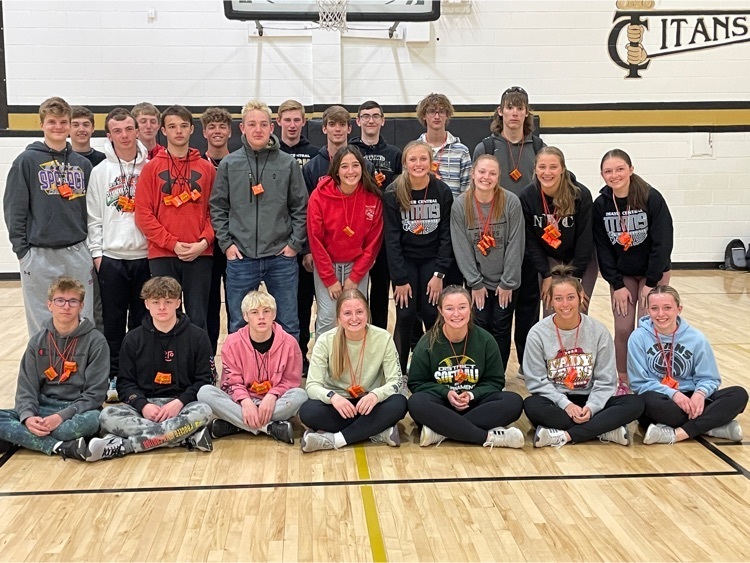 Titans News 4-4 through 4-9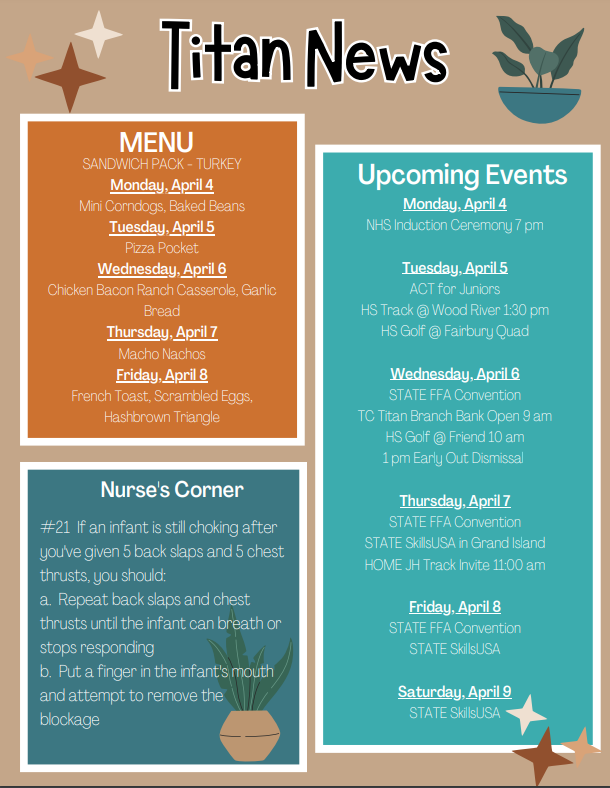 Since it is the last day of March, second grade decided to end with some Madness! The final four teams: Villanova, Duke, North Carolina, and Kansas were split up to compete in a March Madness Math Escape Room. Teams worked on different concepts such as money, sorting shapes into halves, thirds, and fourths, greater than and less than, and addition and subtraction problems. Through 5 rounds of competition, Villanova came out on top! We will see if they will come out on top in the actual tournament next week!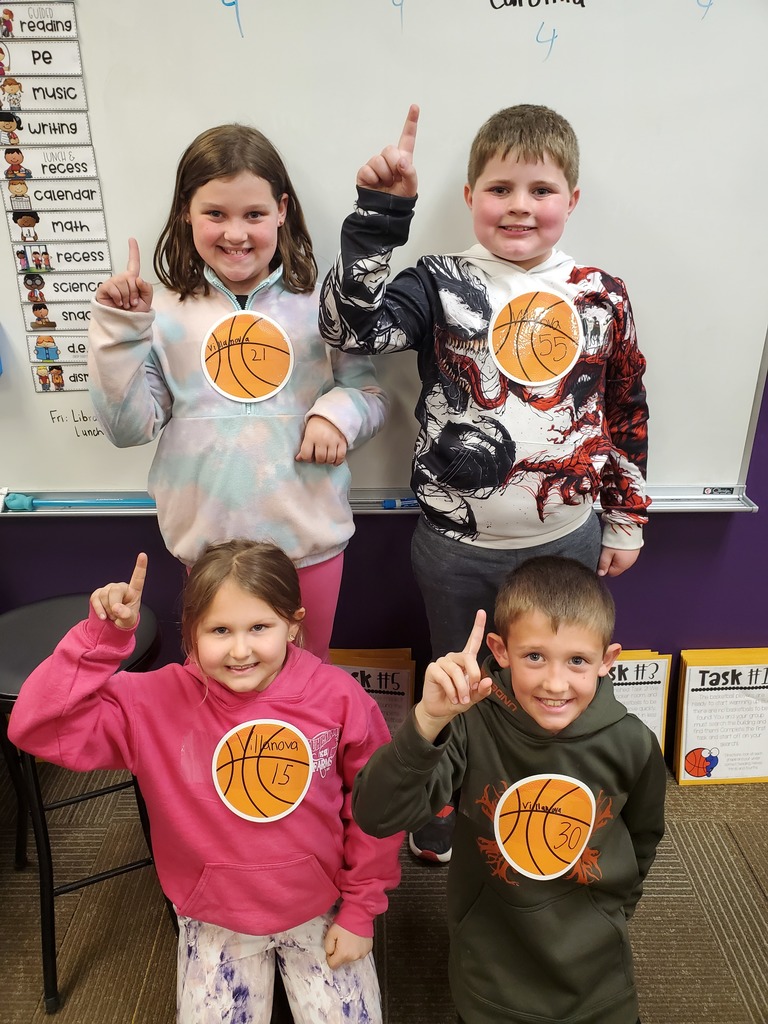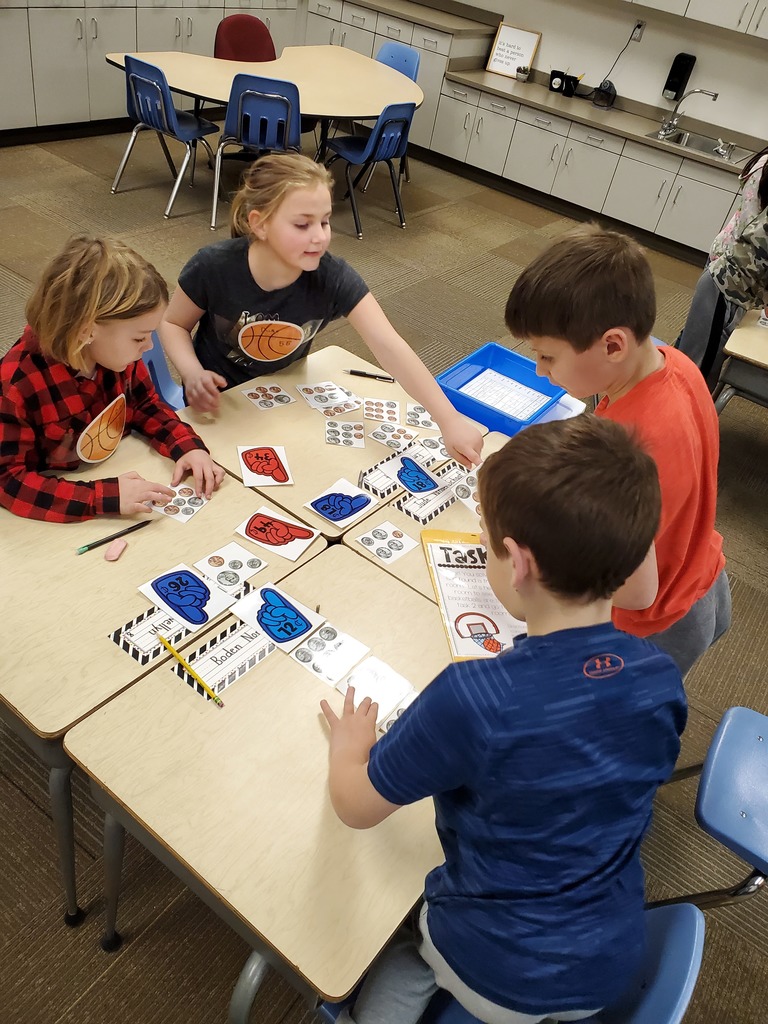 Congratulations to Calvin for being the second grader to master your multiplication facts!